COVID-19 In Saudi
People Who Have Recovered From COVID-19 Can Now Get Vaccinated In Saudi Arabia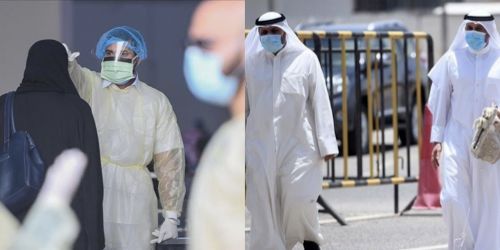 Those who have recovered from COVID-19 infection can receive two doses of a vaccine in Saudi Arabia.
Saudi Arabia's Ministry of Health clarified this on Thursday
The ministry explained that the first dose of the vaccine can be taken 10 days after infection, according to medical studies that demonstrated the safety of this procedure, noting that obtaining two doses increases protection against severe infection of COVID-19 variants.
The ministry said that this step comes as part the Kingdom's efforts and national vaccination campaign to prevent infection and protect public safety.
Half of the Kingdom's population has received the first dose of the COVID-19 vaccine, while 20 percent has so far received both doses
People can register for an appointment through the Sehaty App.