Announcements
20 THOUSAND Tourists Chose Saudi As A Retreat For The Qatar World Cup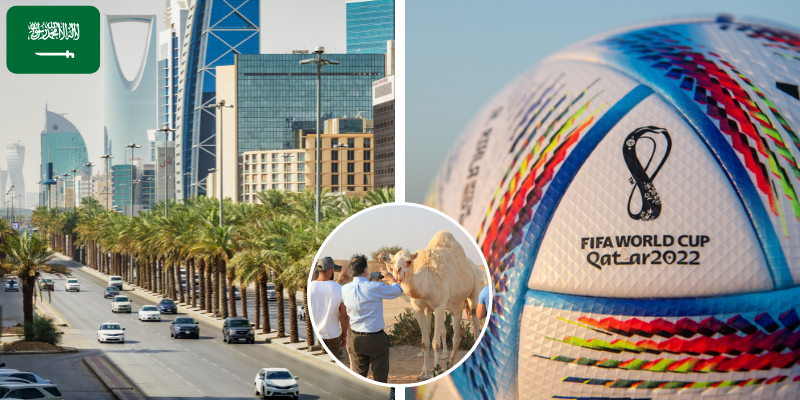 According to the President of Saudi Arabian Football Federation, Yasser Al-Mishal, Saudi has welcomed 200,000 FIFA fans
🚨🎙 ياسر المسحل :

"هناك أكثر من (200 ألف) مشجع أجنبي اختاروا المملكة العربية السعودية مقرًّا لِـ السكن لهم خلال فترة كأس العالم"

[@mdrjalnassr] pic.twitter.com/nv5tCKJtFK

— سهم (@1SMi_) November 12, 2022

Around 200,000 people chose the Kingdom as the place to stay during the World Cup. Doha is located 6.3 hours by road, from Riyadh. A flight from the capital to Doha would be around 1 hour. Considering the ease of commute between the two countries, 200 thousand tourists chose the Kingdom as a sanction for the World Cup.
The official FIFA World Cup also arrived at Saudi yesterday as the last stop before Qatar
The World Cup trophy arrived to Saudi Arabia through Jeddah airport as the last destination before heading to Doha 🇸🇦#WorldCup2022 pic.twitter.com/Mdz5rCbm0I

— Saudia Aviation 🇸🇦🇺🇸✈️ (@SAviation_ENG) November 12, 2022
Careem has also opened taxi routes between Saudi and Qatar, along with Saudi allowing all Hayya card holders visa-free entry. Read more about the perks of being in Saudi during the world cup here.