COVID-19 In Saudi
All Residents Over 60 To Get COVID-19 Booster Shots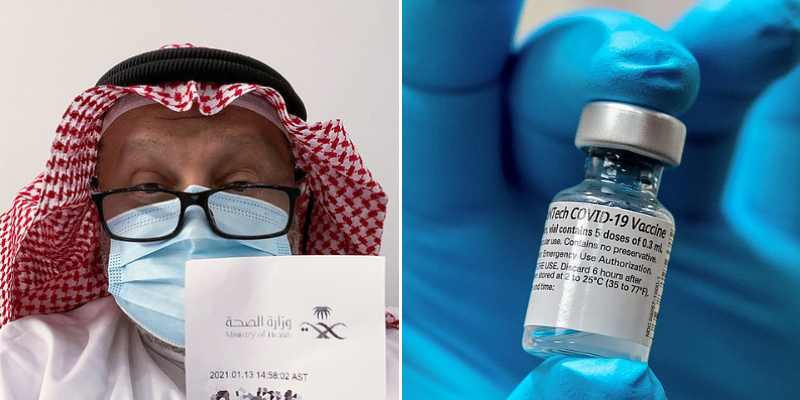 If you are 60 or over, get ready to start receiving your booster shots soon. Saudi Arabia's Health Ministry said Sunday that those aged 60 and over will receive a third COVID-19 booster shot to strengthen their immune system.
At a news conference, ministry spokesperson Dr. Mohammed Al-Abd Al-Aly said, "We are currently preparing to include older adults in the booster dose plan, which will be provided after they complete eight months since they received their second dose of the vaccine" reported the Arab News.
Previously, the ministry stated that it has begun administering booster injections to high-risk individuals, including those with chronic renal disease and those who had undergone organ transplants.
In case you haven't noticed, the number of new cases in Saudi is now below 50.
#الصحة⁩ تعلن عن تسجيل (44) حالة إصابة جديدة بفيروس كورونا (كوفيد-19)، وتسجيل (5) حالات وفيات رحمهم الله، وتسجيل (58) حالة تعافي ، ونسب استكمال التحصين في مناطق المملكة. pic.twitter.com/23hsgciHzs

— و ز ا ر ة ا لـ صـ حـ ة السعودية (@SaudiMOH) September 26, 2021