Sports
Here's The Rundown Of Saudi Arabia's First Football Match At The Tokyo Olympics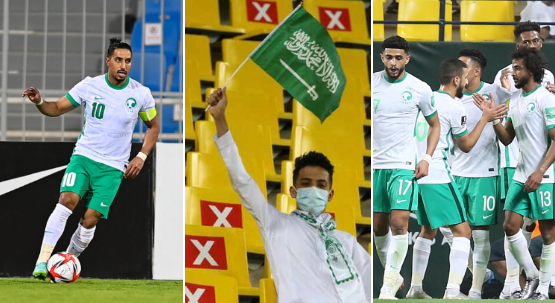 The Saudi team is participating in the Tokyo Olympics 2021 football matches that commenced earlier this week.
The Saudi team played against Cote d'Ivoire, where the match ended 2-1 in favor of Cote d'Ivoire at Yokohama International Stadium, in the first round of Group D matches at the Olympic Games.
Here is the rundown of how the match went
ملخص مباراة المنتخب

#السعوديه_ساحل_العاج pic.twitter.com/hJD4FXOEYH

— mjeedd37 (@mjeedd37) July 22, 2021
Saudi footballer, Salem Al-Dosari, took to Twitter to wish the team good luck for the next match
حظ اوفر لمنتخبنا ، كان ودنا نفرحكم بالفوز ، ولكن نوعدكم بالافضل في قادم الايام 💚🙏 #السعوديه_ساحل_العاج

— سالم الدوسري (@salem_d29) July 22, 2021
The Saudi national team will play its second match next Sunday against the German national team.