Community
You've Got To Watch A Free Movie At Al Jada At Least Once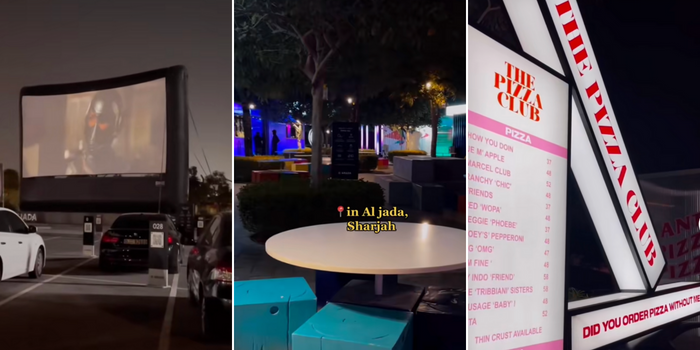 Here's a weekend plan that you'll LOVEEE.. A viral TikToker shows that a FREE night out in the Al Jada community is what you guys need!
The great Al Jada is always doing solids for the Sharjah community. What some of you might not know is they have a drive-thru cinema. They show a FREE film every night at 8pm. DAILY AND FREE SAY WHAAAA?!
Blogger @LostinEmirates has taken to TikTok to show the kinda night you can expect: 1 serving of movies, food and vibes pls
You can check the Al Jada page here for the list of films, be sure to get parked up before 8pm!