Announcements
A Motorist Shares A Video Of The Never-Ending Sharjah-Dubai Traffic Queues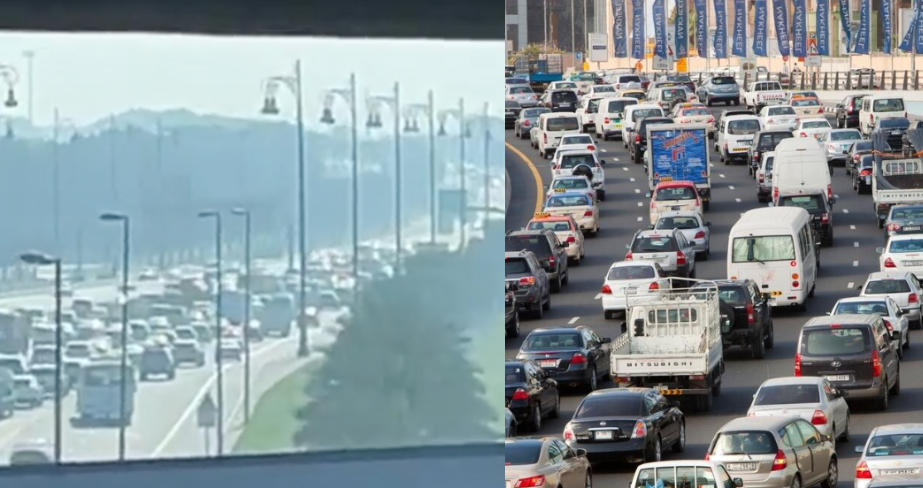 The population of the UAE has snowballed in recent years, and many people choose to live in Sharjah because of its lower cost of living. This has led to an increase in commuters who travel to and from Dubai for work or other purposes, hence the heavy traffic. Other factors contributing to extreme congestion besides population density include economic opportunities, lack of public transportation, and location.
A motorist shared a video of the standstill SHRJ-DXB traffic on his socials, where long, never-ending queues can be seen from where he was positioned.
Here are the main routes between Dubai and Sharjah that are known to experience dense congestion during peak hours:
E11 Sheikh Zayed Road
Al Ittihad Road
E311 or Sheikh Mohammed Bin Zayed Road
E611/ The Emirates Road
I can't defend Sharjah anymore pic.twitter.com/gUBgyYyiGm

— MEDIC ☤ (@FAISALBOT) March 8, 2023
However, the UAE government is relentlessly figuring out solutions to reduce traffic between Dubai and Sharjah
Back in 2022, the UAE announced an AED5 billion 10-year future development plan for the federal road sector.
Announced by the Ministry of Energy and Infrastructure, the plan aims to meet "the needs of the various regions of the UAE, keeping pace with the rapid growth witnessed by the country, enhancing the quality of life and building infrastructure."
One of the key components of the emirate's new development model is road projects, which will play a pivotal role in driving sustainable development across all sectors for the next 50 years.
To keep up with the rapid progress in various sectors, the UAE has prioritized increasing road capacity and improving traffic flow as essential goals.
Watch The Lovin Dubai Show: The Customs Fee On Goods Over AED300 Has Been Scrapped
ALSO READ: Sujith Varghese Is The First Person of Determination In A Wheelchair To Became A Personal Trainer In Dubai

Get the latest Dubai news direct to your phone RN! Download The Lovin Dubai app for free RIGHT HERE (App Store) (Play Store) to get the latest trending stories to your phone.
Subscribe to our Newsletter.
Get the best of your city straight to your inbox.