Announcements
From Bulgari To Heated Floors: This Is What The Luxurious Shower Onboard Emirates A380 Looks Like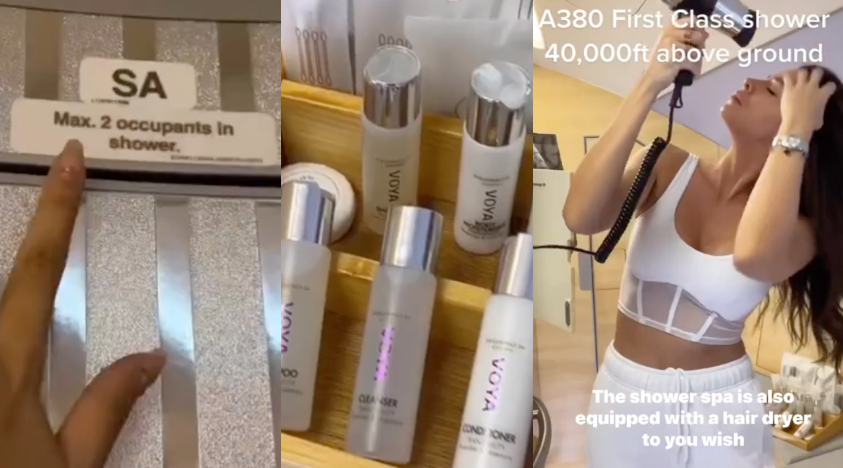 Jet setters and travel enthusiasts, this one will be right up your alley!
POV: You're on a long-haul, tiresome 14-hour flight. You're stuck in a seat for hours on end, your back is aching, you're feeling sticky, gross, icky, your eyes are dry, and you're dreaming of a good night's sleep.
Enter: The luxurious Emirates A380 planes! They're a whole new level of fancy where you get to take a shower 40,000ft in the air!
Emirates First Class passengers get to experience the ultimate bucket list moment by taking a shower while soaring above the clouds. Luxe Travel Couple shared their first-class shower experience onboard the Emirates A380, and it's GIVING (can't realte tho).
Basically, the main takway from the video was that flight attendants come around to book your appointment, and the shower lasts a quick 30 minutes. Giving you enough time to wash away any jet lag and freshen up before landing. The shower is metered, so you can use a maximum of FIVE minutes worth of water, and you can easily turn the flow on and off while you are lathering up.
Wait! There's more! You'll get fresh plush towels, a range of premium toiletries including Bulgari perfumes, body creams and a hairdryer to ensure you look and feel your best
And speaking of luxury, Emirates goes the extra MILE by heating up the bathroom floors for passengers for the ultimate luxury shower spa experience.
View this post on Instagram
There are two Emirates first-class showers on the A380, and each one is shared by only seven passengers. So, you can rest assured that you'll have plenty of privacy and space to relax
And, after every use, the flight attendants will clean and refresh the amenities so that it appears new and fresh for the next passenger. How's that for five-star service?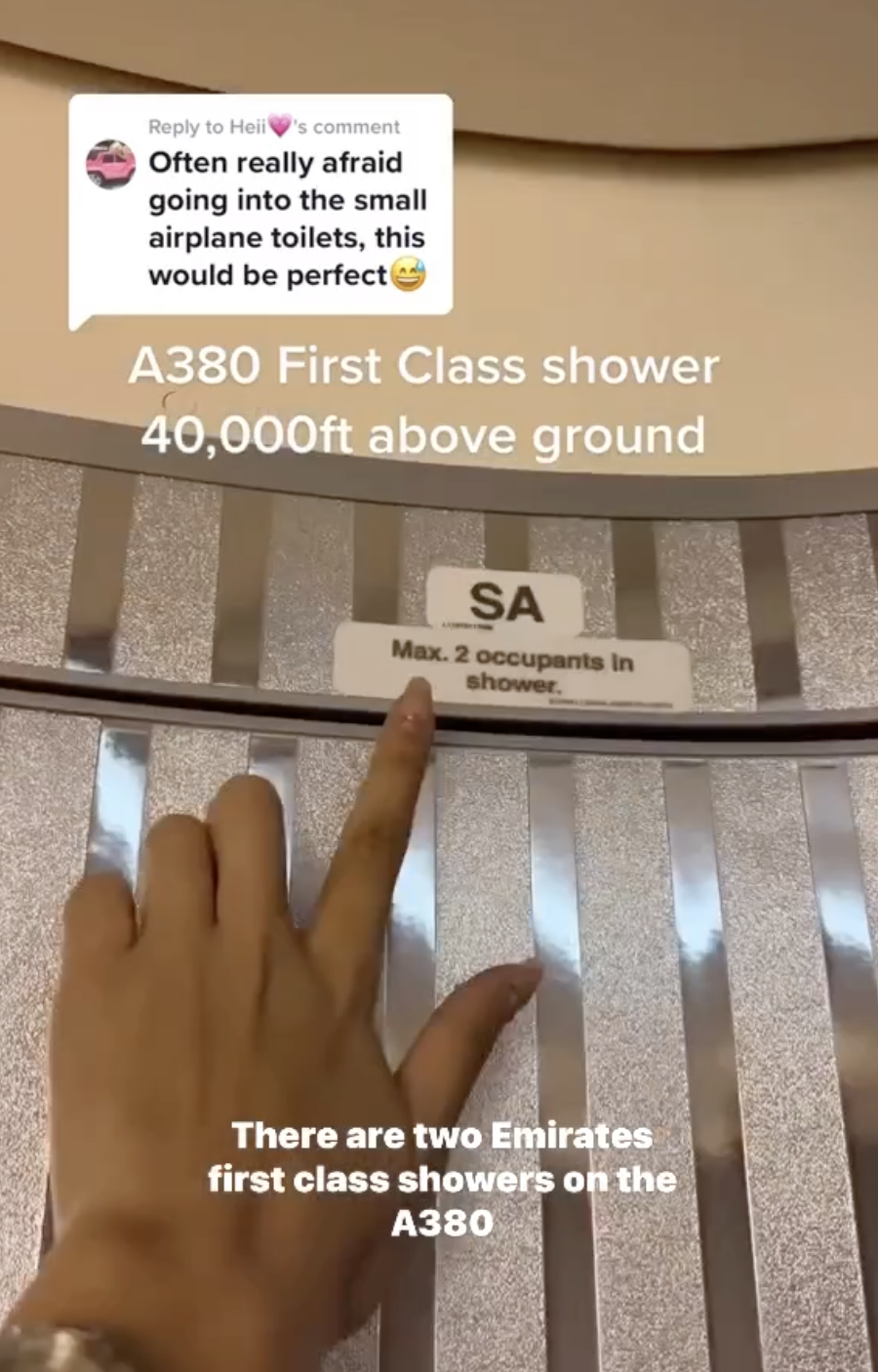 Watch The Lovin Dubai Show: UAE President Announced Remote Working Hours For Federal Employees During Ramadan
ALSO READ: Sujith Varghese Is The First Person of Determination In A Wheelchair To Became A Personal Trainer In Dubai

Get the latest Dubai news direct to your phone RN! Download The Lovin Dubai app for free RIGHT HERE (App Store) (Play Store) to get the latest trending stories to your phone.
Subscribe to our Newsletter.
Get the best of your city straight to your inbox.