Announcements
International Travel Has Never Been Easier Since The IATA Travel Pass App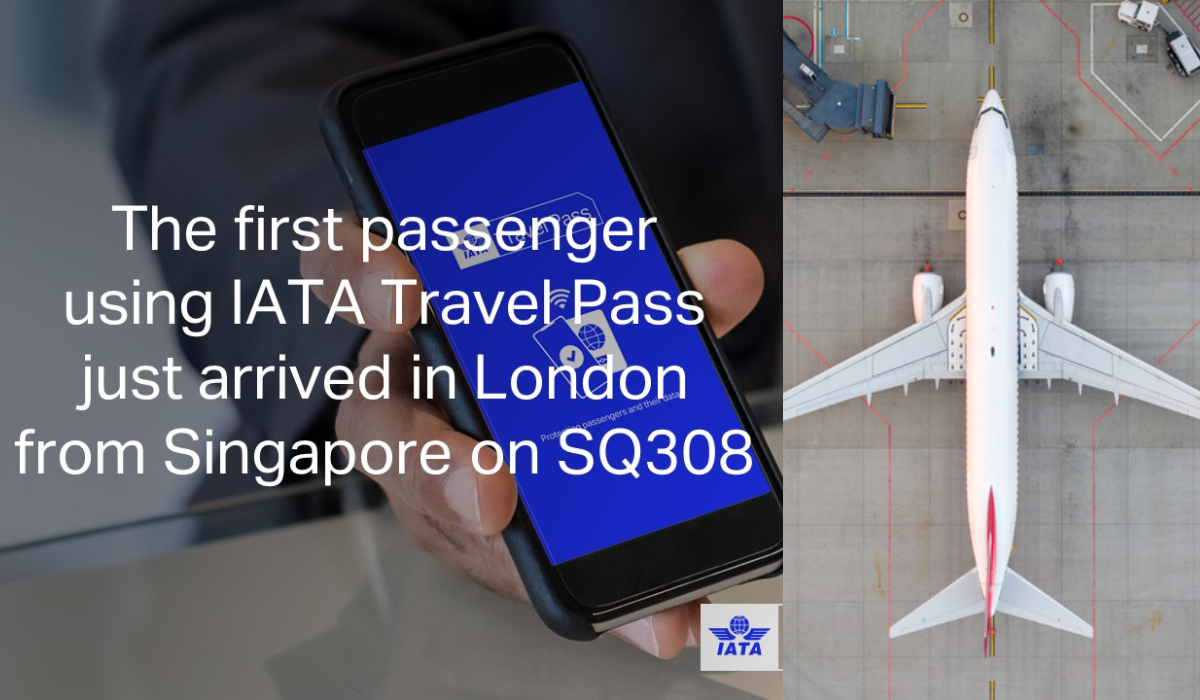 Travel documents are getting a little out of control, right? There's lots of paperwork you need, especially with COVID regulations. IATA Travel Pass decided to make things easier for you as a traveler and for the government.
The International Air Transport Association (IATA) conducted a trial to test the IATA Travel App. Passengers on board the Singapore Airlines flight SQ308 used the app to help themselves and the government to manage the travel health credentials required.
The first traveler to use the IATA Travel Pass app arrived to London's Heathrow Airport successfully
A growing number of #airlines ✈️ will be trialing #IATATravelPass, a digital solution to help travelers simply 🤳 & securely 🔒 share #COVID19 testing or vaccine info.

See the current list of trial partners here 👉 https://t.co/1t25riN8yR https://t.co/KknnGy1l7M

— IATA (@IATA) March 18, 2021
The successful implementation of IATA Travel Pass in this trial with Singapore Airlines passengers demonstrates that technology can securely, conveniently and efficiently help travelers and governments to manage travel health credentials. The significance of this to re-starting international aviation cannot be overstated,
Alexandre de Juniac, IATA's Director General and CEO, said.
JoAnn Tan, Acting Senior Vice President, Marketing Planning, Singapore Airlines explains that digital health credentials will be vital as boarders reopen and travel restrictions lift, around the world. The app will secure digital solutions to verify health credentials to ensure a more seamless flying experience.
Users of the IATA Travel Pass have many advantages. At the moment the trial is for passengers on board the Singapore Airlines flight from Singapore to London
Users can secure digital version of their passport on their phones; learn about their travel restrictions and requirements; and receive verified test results and a confirmation that they meet all the travel requirements.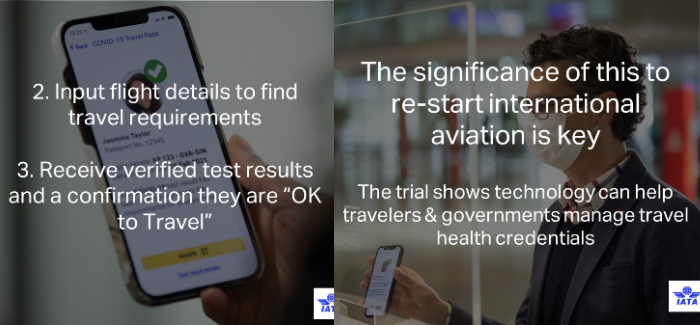 Today's success is a big win for many parties. It gives travelers a one-stop-shop to help them comply with the new rules for travel. It shows that governments can efficiently manage these travel requirements with complete confidence in the identity of the passenger and the veracity of the travel credentials—importantly, avoiding long queues. And it's a purpose-built means for airlines to manage the new travel requirements without drowning in inefficient and ineffective paper processes,
said de Juniac.
Airlines understand that their ground operations will grind to a halt if they have to manage COVID-19 travel requirements—test results or vaccine certifications—with paper documentation. The same is true for border authorities.
said Nick Careen, IATA's Senior Vice President Airport, Passenger, Cargo, Security.
Just imagine having all the travel documents you need in the palm of your hand, in one device. You won't need to constantly call authorities to find out exactly what documents you need to travel
Also read: You Can Travel From Dubai WITHOUT A Passport
Listen To The Lovin Daily: A Dubai Businessman Donated AED57K To Pay For Premature Babies' Hospital Bill
It's a multifunctional key ring that opens doors, presses buttons, and opens some lids!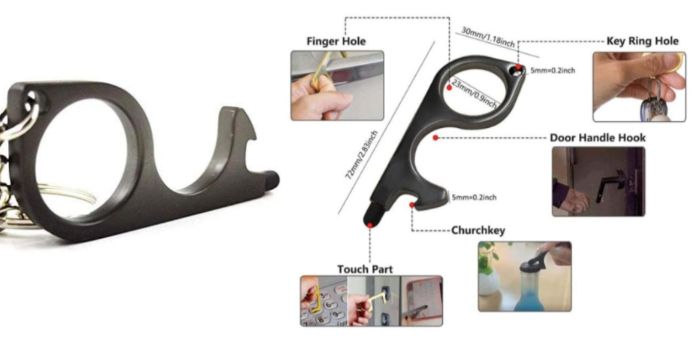 To browse shopping categories in Dubai visit Lovin Dubai's Shopping Hub.
Note: This article may contain affiliate links. Lovin Dubai can receive a commission if items are purchased through a link from this post.