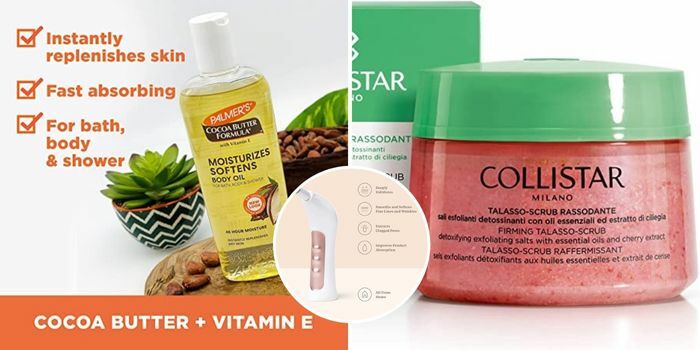 A perfect look starts with a healthy beautiful skin. Here are 6 Beauty Products To Get That Natural Skin Glow
This scrub is made in Italy with essential oils and cherry extracts. It firms your skin and gives it an amazing glow!
Promising Review: "One of the best scrubs I have used. Smells wonderful, easy to use and skin feels and smells amazing afterwords. Go to scrub for me."
Price : AED 127.15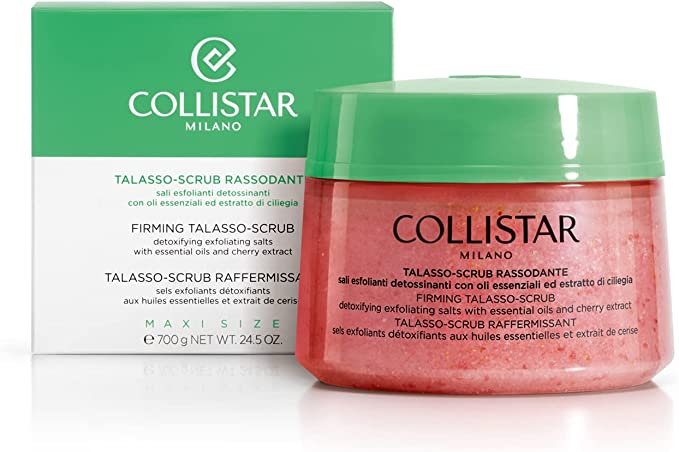 This effective exfoliant with 2% BHA (Beta hydroxy acid), to unclog & diminish enlarged pores, exfoliate dead skin cells, smooth wrinkles, and brighten and even out skin tone. Combats redness, wrinkles, aging, enlarged pores, and blackheads
Promising Review: "I have sensitive skin. This was recommended by the woman who does my facials. It's a great alternative to the traditional scrubs. Leaves my skin feeling thoroughly clean and even tightens it"
Price : AED 49.00

With a rechargeable battery allowing 10 hours of use, you can enjoy the results of a spa-quality micro derma facial even while at home or on the move. All skin types and tones will see more radiant skin with reduced wrinkles and fewer age spots!
Promising Review: "This is the best device I've ever bought I was so impressed I bought a second one and all my friends have bought one so your skin will be transformed"
Price : AED 299.00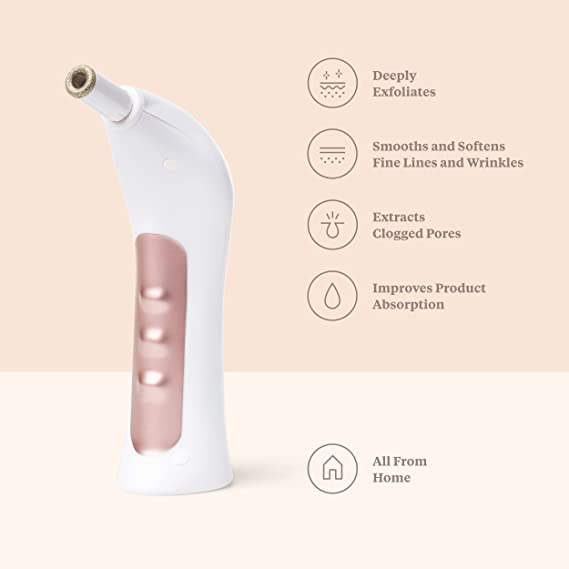 Cocoa Butter and Vitamin E instantly provides 24 hour moisture without greasiness.
Promising Review: "Good effect and good smell and more natural than other items of this kind."
Price : AED 25.25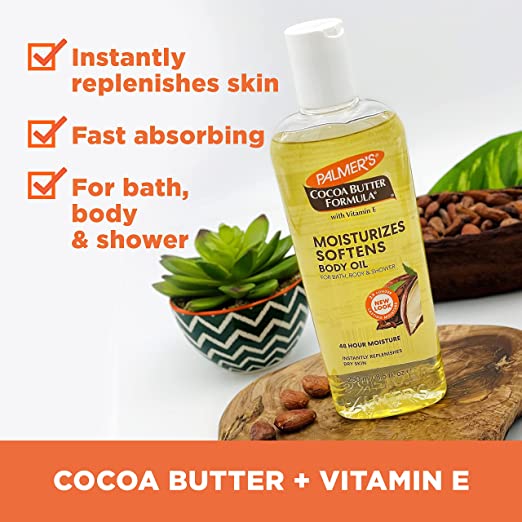 This lightweight, yet moisturizing texture gives you long-lasting hydration without feeling heavy on the skin. It will make your skin shine with that beautiful healthy glow!
Promising Review: "Ok, so I have tried everything in the past, but nothing comes close to this for reducing/preventing acne and also fading hyperpigmentation marks. Btw I have brown asian skin. I saw a huge difference difference within the first day and now in week 2 my skin is glowing!! I am not claiming marks will go away overnight, but you will see a difference very quickly ("
Price : AED 56.00
This is the same snail mucin extract mosturiser but in a cream form , perfect for those with oily skin and don't want excessive glow on their skin. It's super repairing and mosturising!
Promising Review: "This product is an absolute GOD SEND. I have had it on for a couple hours now and by now my skin is usually already flaking and still irritated by who knows what. As soon as I put this moisturizer on I instantly knew it was going to be my new holy grail product. The texture is AMAZING and soaks right into your skin giving you all the hydration you could ever need. Thank you Cosrx. Korean skincare never lets me down!!!"
Price : AED 45.73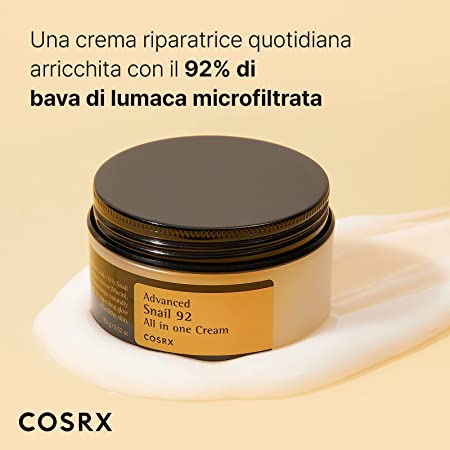 To browse more shopping categories in Dubai visit Lovin's Shopping Hub.
Note: This article may contain affiliate links. Lovin can receive a commission if items are purchased through a link from this post.