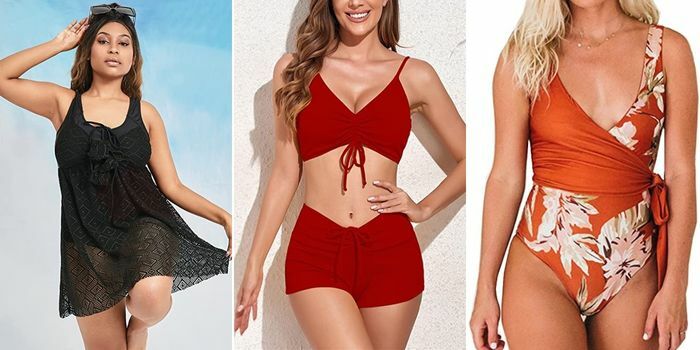 If you want to enjoy swimming in comfort without compromising style. Check these 8 Stylish & Comfy Swimsuits You'll Want To Get In Every Color.
Promising Review: " I love the fit and style of this one piece! I bought a large. I am 5′ 7″ and 160lbs size 8 jeans. I am a mom of 3 that works out hard and often but it seems like I will always have that softer stomach I gained with my third… This suit complements my shape so well. It looks sophisticated while still being trendy. I hope it holds up but it feels well made as well."
Price : AED 86.56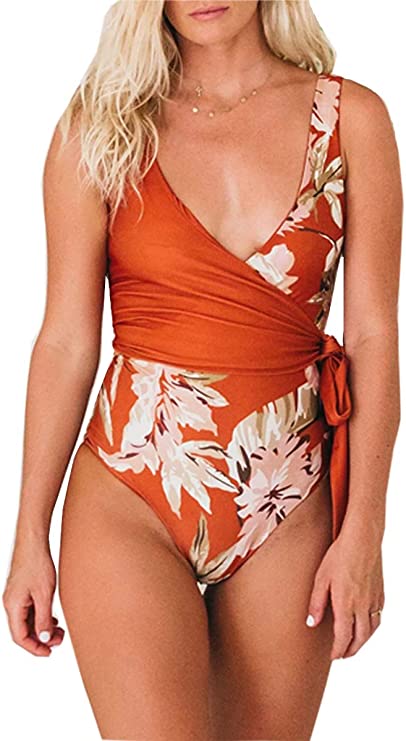 Promising Review: "Happy with my purchase. fits well a size 12, quality wise also happy. So far worn once, material did not fade after washing."
Price : AED 79.99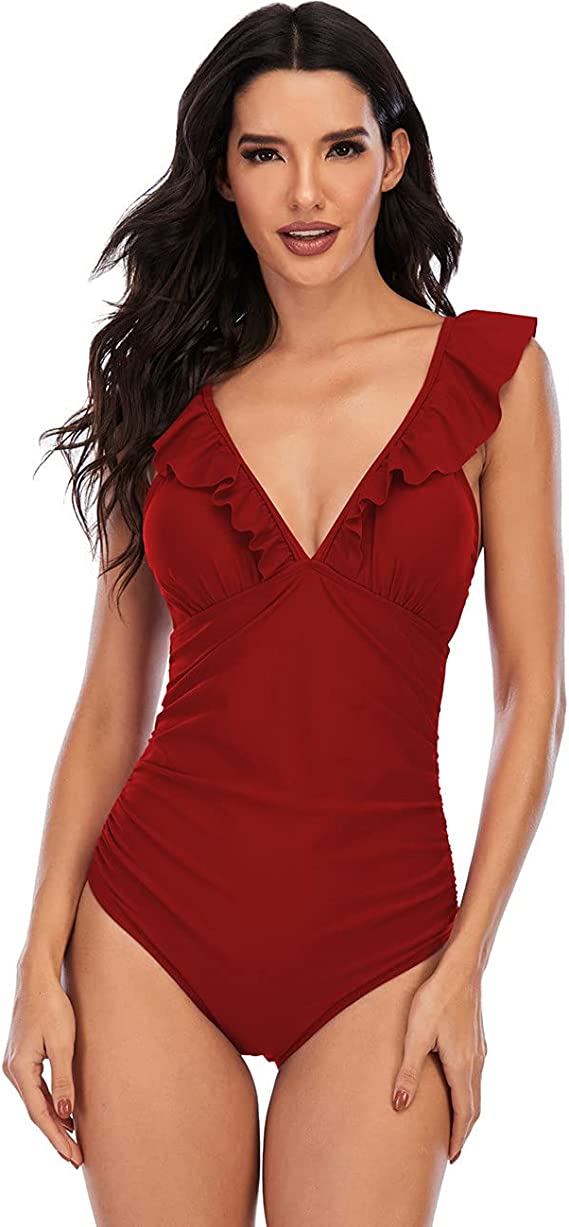 "This is a great suit. It's comfy and true to size. I ordered three! Leopard, black and the teal green which is gorgeous. It covers up any tummy issues and is quite slimming. I'm taking the green one to California next week :)"
Price : AED 145.22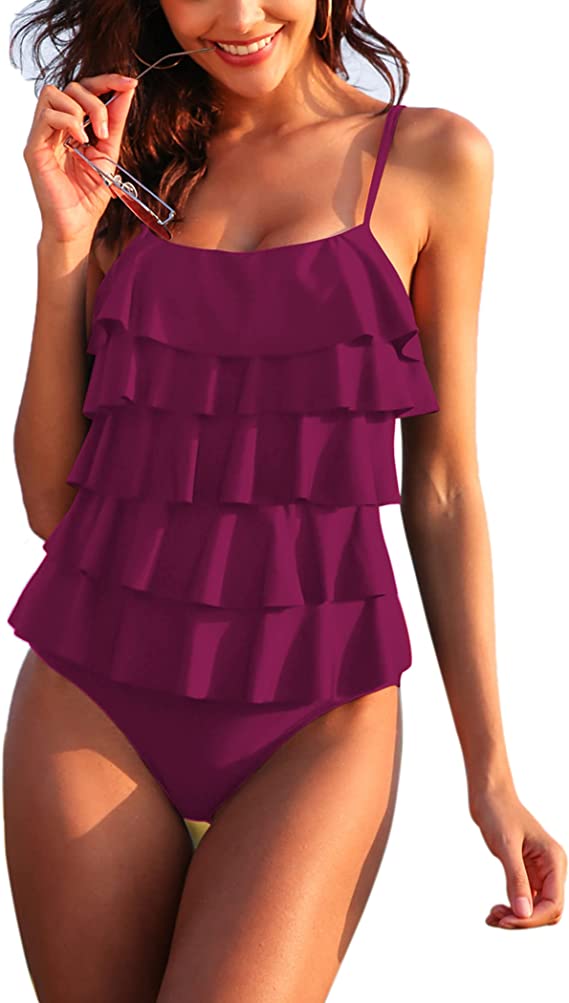 This swim dress with rushed tummy area comes in many prints and design tweaks. It is also loved by more than a thousand reviewer!
Promising Review: "Very flattering suit. Hides all the trouble spots but is still sexy. Do not order a size larger. I was going to order a large but after reading reviews I ordered a medium. It fits PERFECTLY. I am 5'8″ 160lbs 34D."
Price : AED 167.80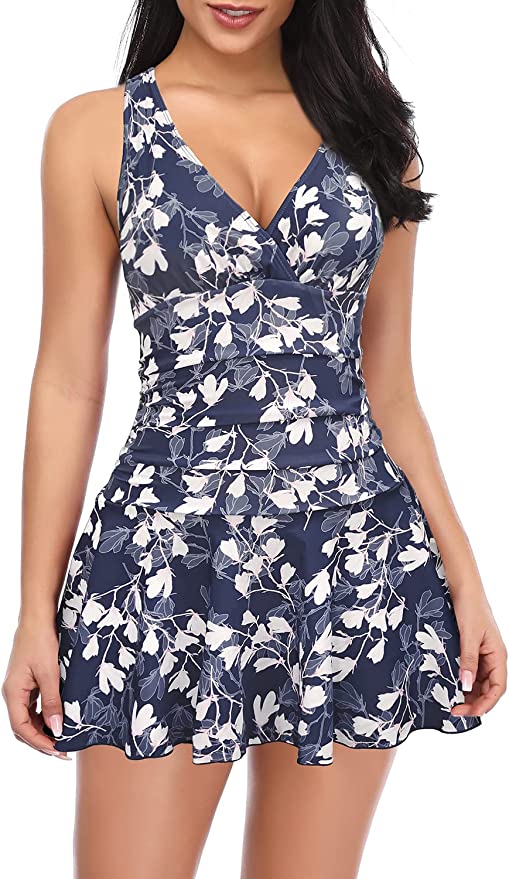 Price : AED 267.15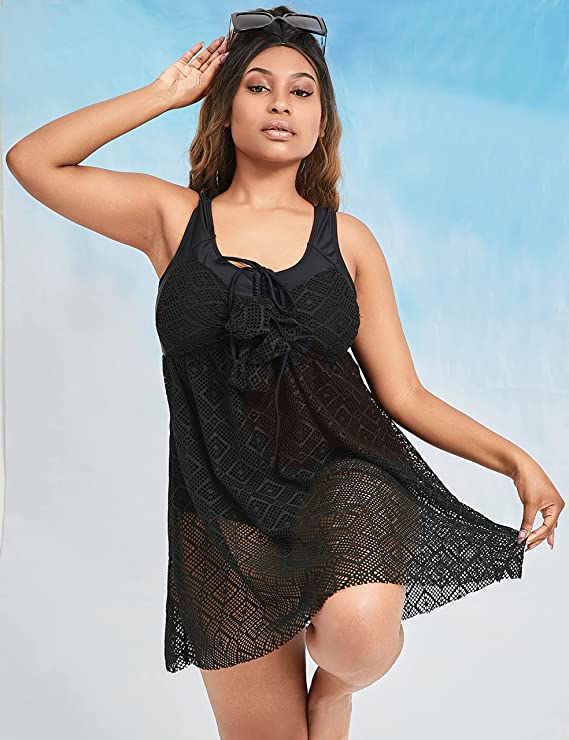 Price : AED 301.77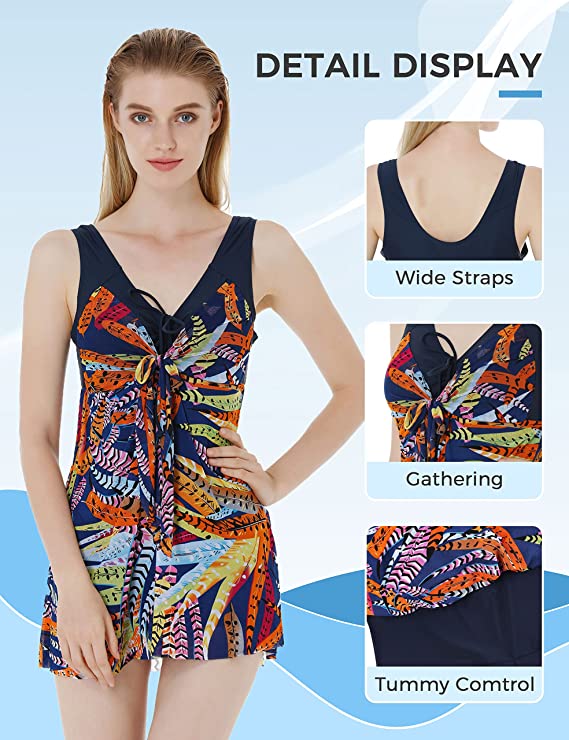 Promising Review: "This two piece is just perfect especially since I was trying a two piece for the first one, I felt extremely confident and comfortable wearing it. Totally made my holiday. Please come out with more design options. I will be the first one to buy. Material is great. Don't make the straps too tight as it will l hurt you once it's west. It's stays got enough even if your straps are loose. And the bold green is perfect for that beach look"
Price : AED 79.99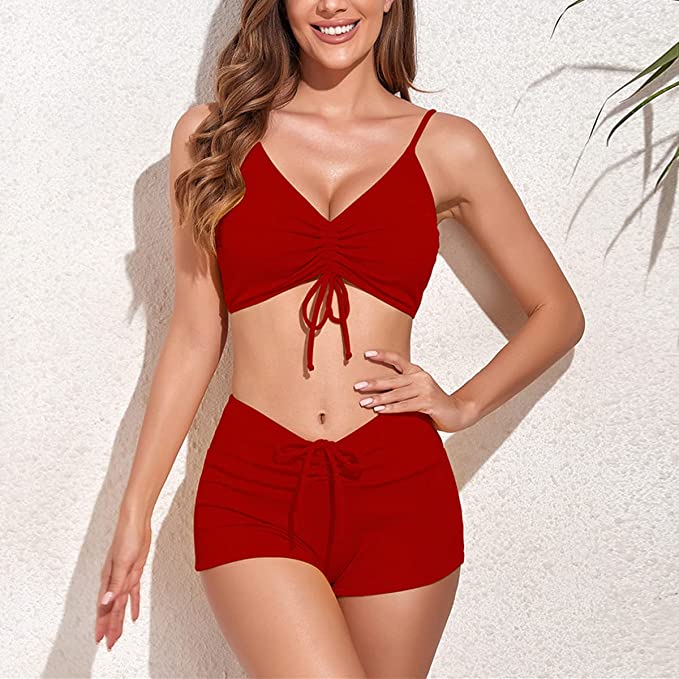 Promising Review: "So happy with this swimsuit, I was very nervous about getting a suit on line and had limited time before my holiday. This suit is amazing, it's the most comfortable one I have worn in years. The shorts are a great length so is the skirt and the bust is nice and supported. I'm a curvy large ladie and it covers and supports where needed. Very fast delivery. Actually feel a little sexy in it and trust me I haven't felt like that in a swimsuit in years 🤗"
Price : AED 185.47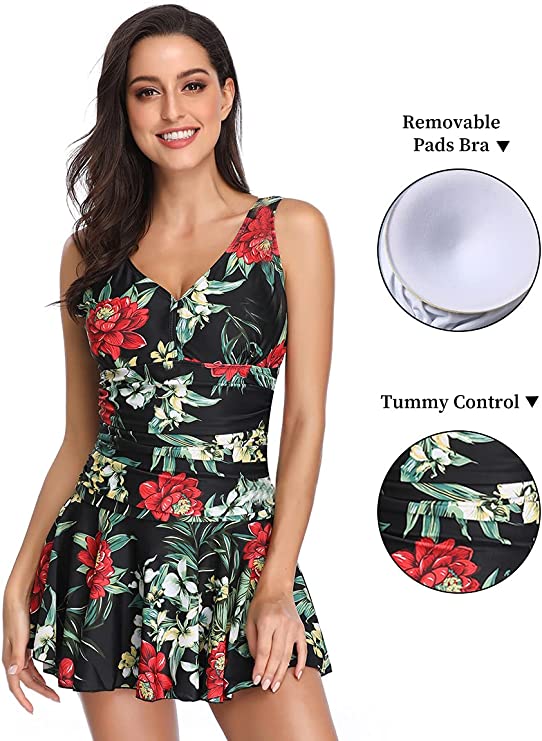 To browse more shopping categories in Dubai visit Lovin's Shopping Hub.
Note: This article may contain affiliate links. Lovin can receive a commission if items are purchased through a link from this post.