Shopping

Food
Brilliant Kitchen Gadgets To Make Your Own Delicious Greek Yoghurt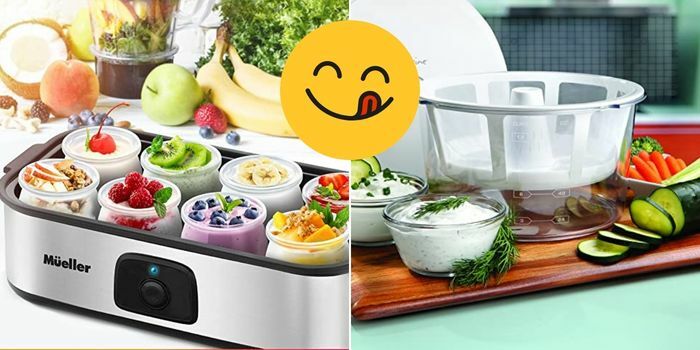 Greek yoghurt is high in protein, can be used in many different recipes and is an important item in every healthy diet. Want fresh Greek yoghurt everyday without having to go to the store everyday? Check these Brilliant Kitchen Gadgets To Make Your Own Delicious Greek Yoghurt
This greek yoghurt maker includes jars with lids! all you have to do is simply choose your desired milk full fat, skimmed whatever you prefer and store the fresh yoghurt in the refrigerator.
Promising Review: "I love this machine. It is so easy to use and makes very thick yogurt. I buy organic 3% milk. I boil the milk first. Then it cools down until I can put my pinky finger in without burn. Then I use 3-4 large table spoons of organic greek yogurt or yogurt from previous batch and mix it with some milk and then add it into the entire milk. Stir it and then fill in the jars. I wait 8 hours. And the yogurt comes out very thick, not acidic like many of the store made yogurts, that makes my stomach hurt. We consume either plain or add fruits, jams etc as we like. I strongly recommend this product."
Price : AED 241.00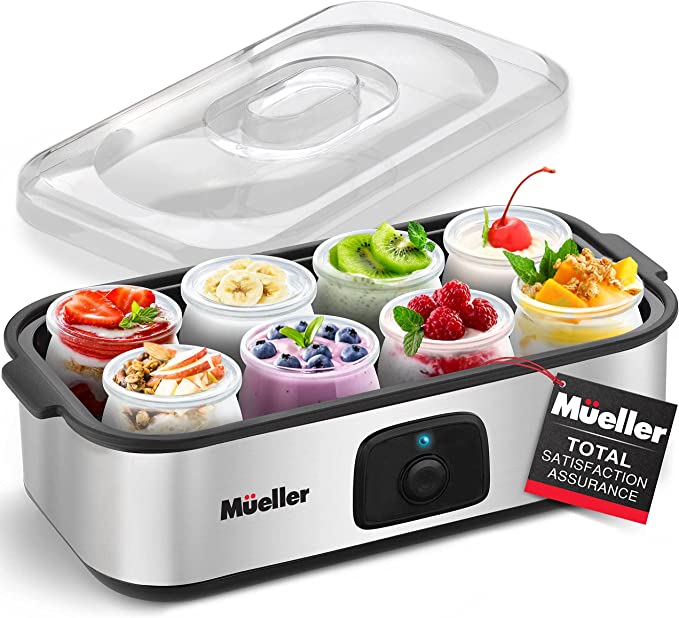 You can make your own classic yogurt, Greek yogurt, French Yogurt and More. Be Creative with your toppings, all you need to do is add simply add whole milk and probiotics powder, plug in, and ferment it for 12 hours, then your yummy yogurt is done.
Promising Review: "Using 3.25% milk and good quality natural yoghurt I got two litres of very nice tasting yogurt.
Leave it in fridge for 24 hours after the 12hour period and thats it."
Price : AED 221.25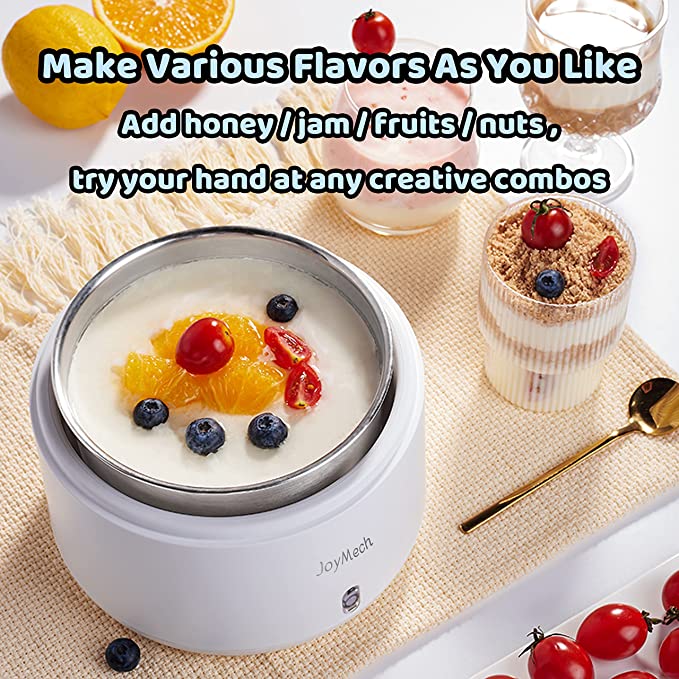 Transform up to 2qt of plain Yogurt into Greek Yogurt or Making Greek Yogurt/Cheese Yogurt. No complicated instructions.
Promising Review: "Perfect the only thing I would change about it is it's not big enough I have a yogurt monster and he eats it quicker than I can make it"
Price : AED 108.99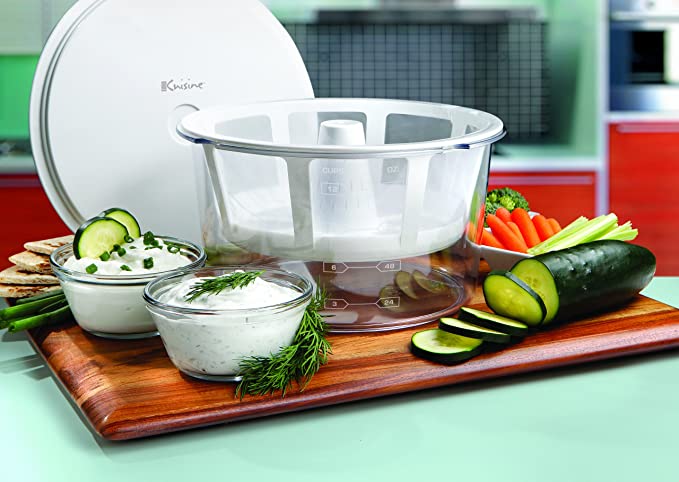 To browse more shopping categories in Dubai visit Lovin's Shopping Hub.
Note: This article may contain affiliate links. Lovin can receive a commission if items are purchased through a link from this post.