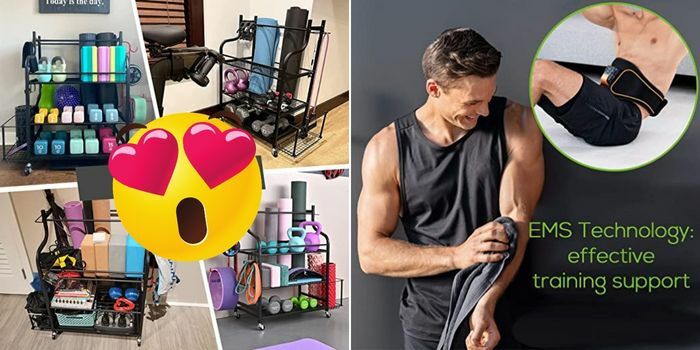 Summer bodies are made in the winter! Here are some of The Best Home Gym Gadgets To Start Your Body Transformation Journey!
Get your yoga mats and home gym supplies organised in a very stylish and practical storage rack like this one.
Promising Review: "I love this! It's sturdy and fits a ton of equipment on it. I will say the instructions are kind of annoying, so make sure you look at each step very carefully so as not to miss anything. Otherwise, I'm obsessed!"
Price : AED 972.32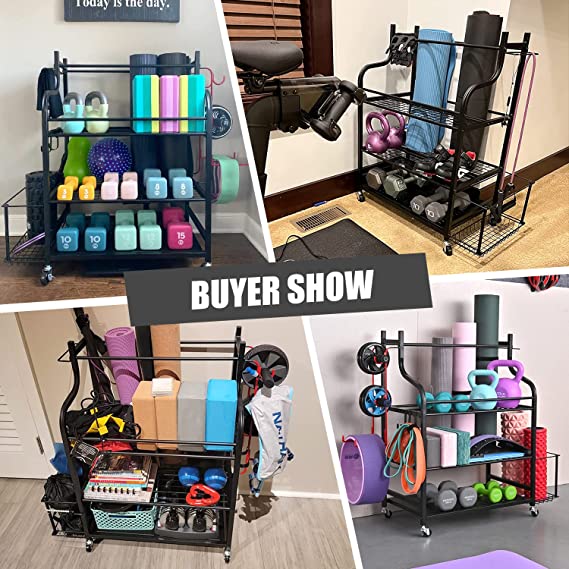 This elliptical trainer can be used in both standing and seated position, you can use it as an elliptical, a spinning bike or a step machine!
Price : AED 539.00
This Ems trainer defines and strengthens abdominal muscles, it has 5 pre-set training programmes and adjustable intensity that will give you more slimming effect for every workout. 
Promising Review: "I'm using it for 4 weeks and started to see the difference. Also using for glutes , amazing ✌️"
Price : AED 311.00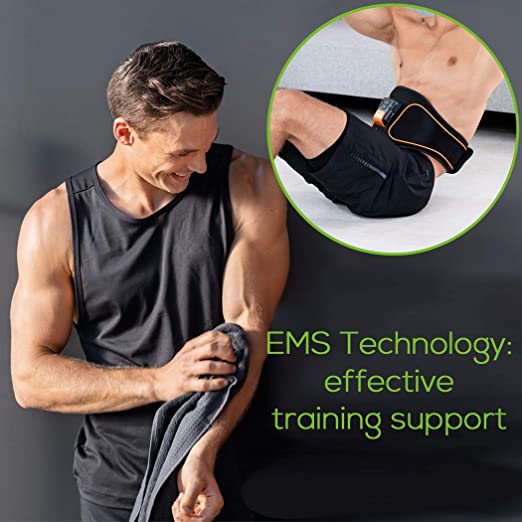 Price : AED 79.12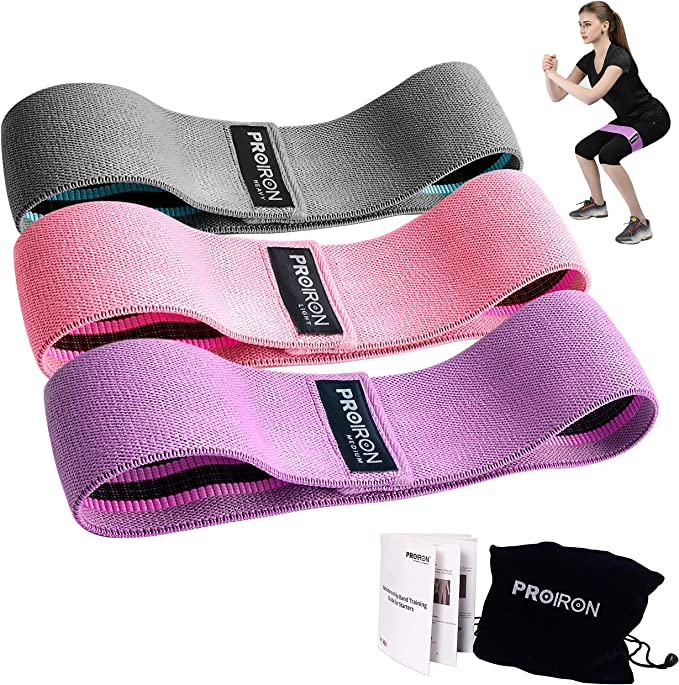 To browse more shopping categories in Dubai visit Lovin's Shopping Hub.
Note: This article may contain affiliate links. Lovin can receive a commission if items are purchased through a link from this post.