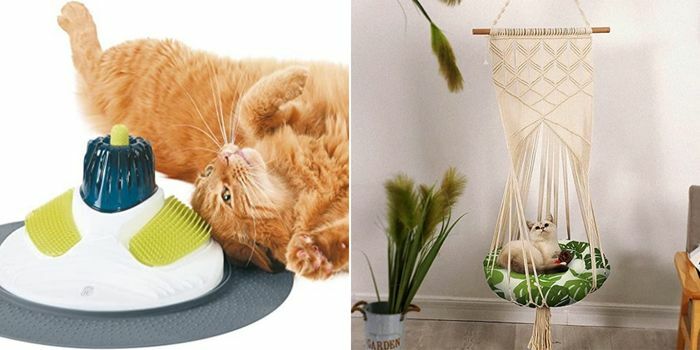 These furry little creatures deserve to get all your love ,here are 5 Clever Items To Pamper Your Precious Kitty
Pets, especially cats love drinking from a fountain. Water from a fountain feels a lot fresher and relaxing for your pets. 
Promising Review: "My babies are so happy with this water fountain. They not only drink the water but also spend time looking at it. Maybe they are curious how the water keeps running 😂😂😂"
Price : AED 79.99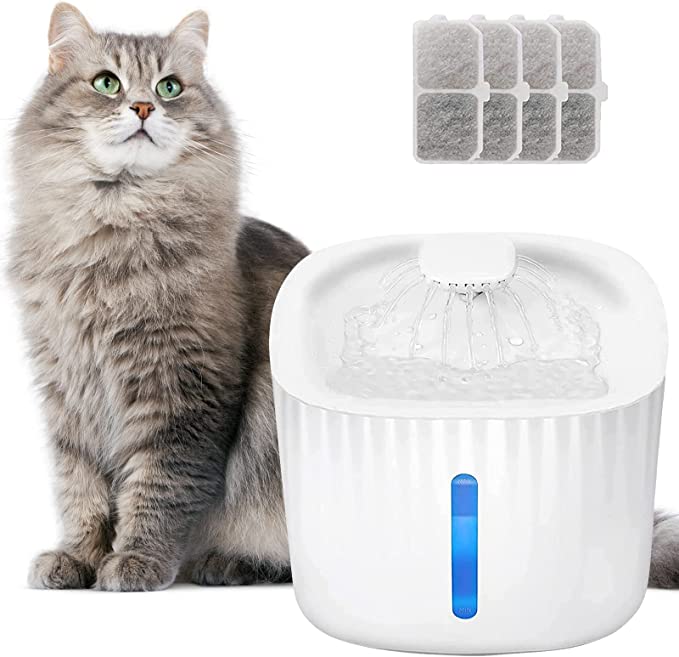 This Cat It Senses Massage Centre will make your kitty Purrr with love!
Price : AED 95.00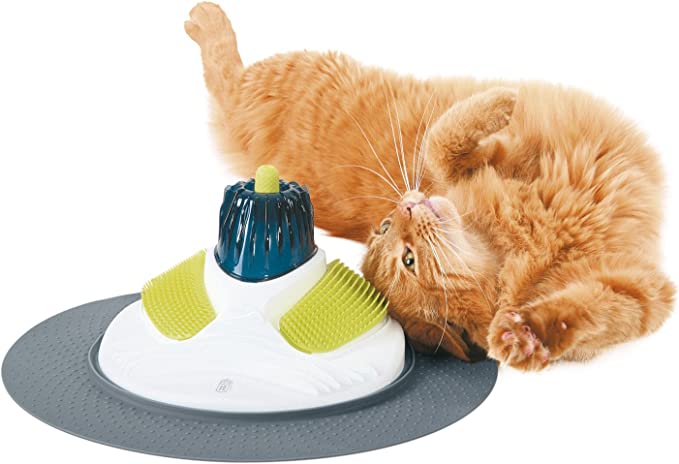 This top Entry Anti-Splashing Cat Toilet will keep the bad smells away! you can easily clean it by pulling the litter drawer.
Promising Review: "My cat used to spill the litter all over the place.
With this new box, looks like the problem is solved. She still is learning how to open the door, what so far, it's amazing! besides it look very nice inside​ of my bathroom. Drawer for cleaning litter easy no need to dissemble, no litter scatters IF using pallet shaped litter. good for travel as its dissemble and be taking away with you or stored away."
Price : AED 199.00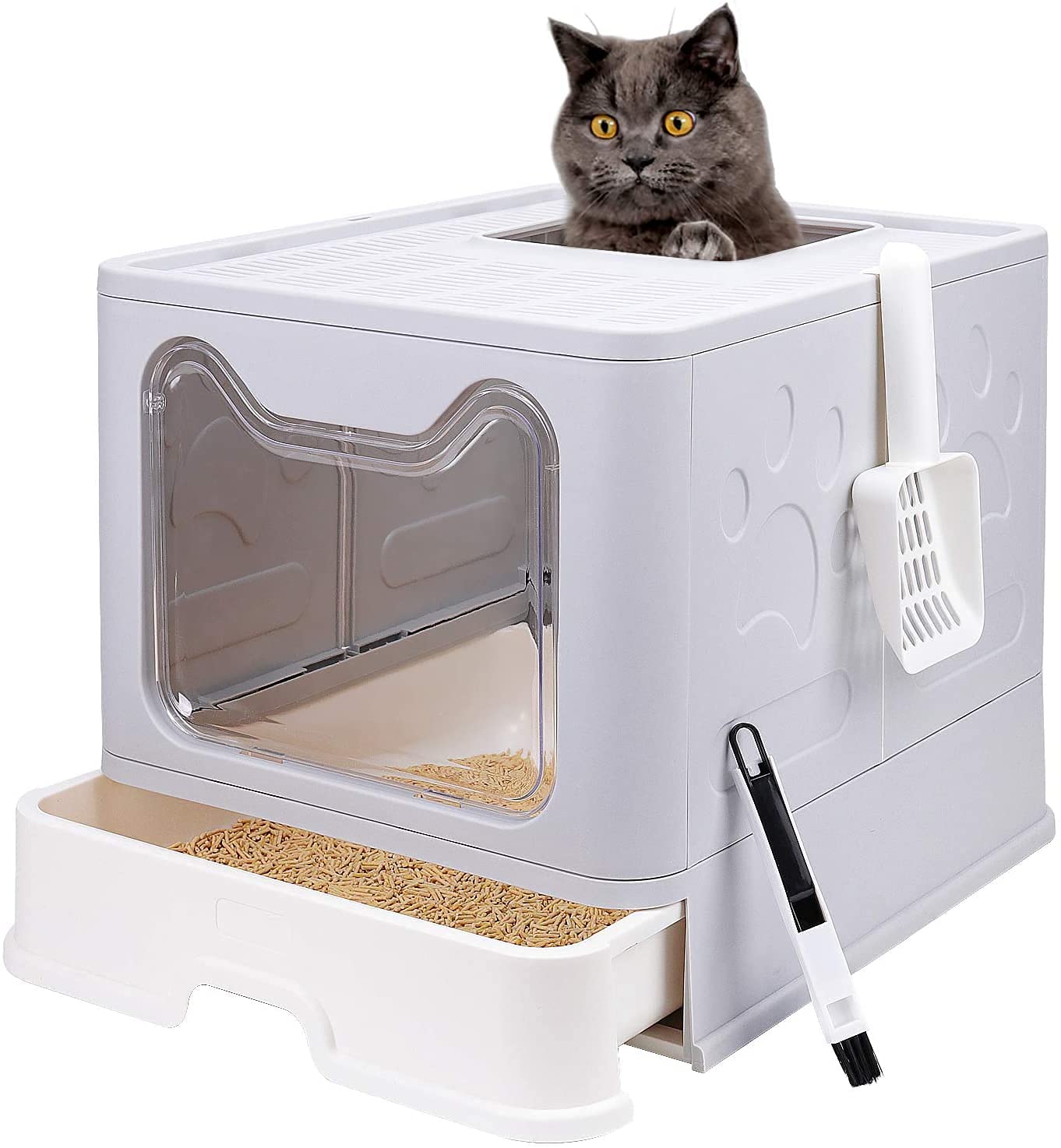 Massage and brush your kitty's hair with this amazing cat brush, helps with shedding and cleans with a press of a button! it's a win win buy!
Price : AED 45.99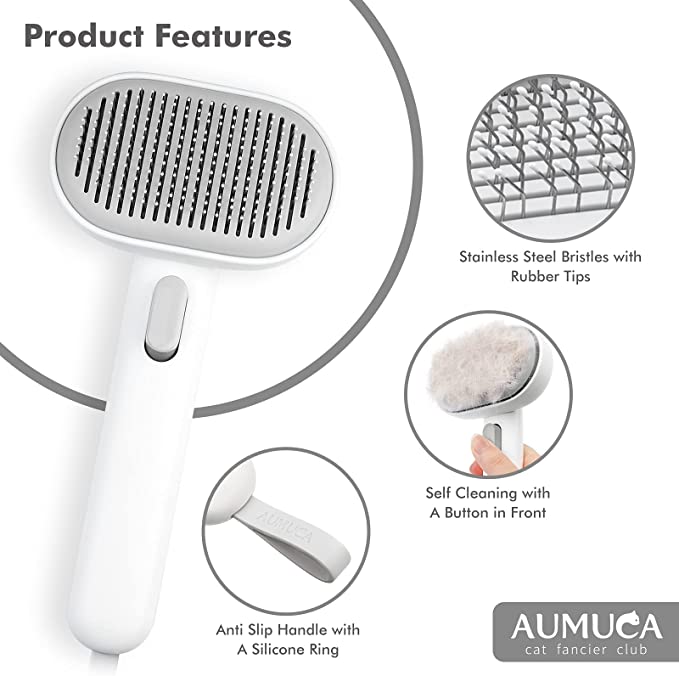 A décor piece that will add some coziness to your space and help your kitty to chill, we love this hanging Macrame Cat Bed.
Promising Review: "My cat just jumps on and off and really loves it. Mostly sleeps on it as well as it's very comfortable for her. One of the best hammocks given the quality fabric."
Price : AED 49.99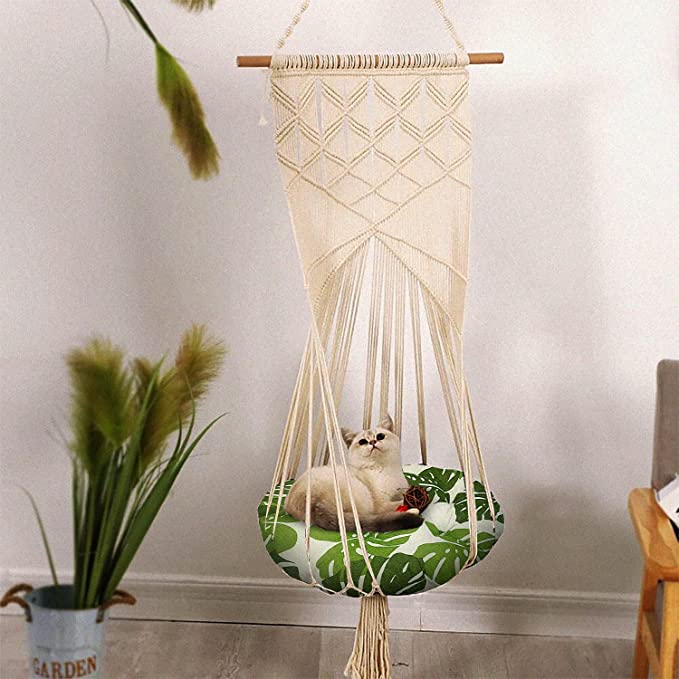 To browse more shopping categories in Dubai visit Lovin's Shopping Hub.
Note: This article may contain affiliate links. Lovin can receive a commission if items are purchased through a link from this post.