feature
7 Things To Know About Emirati Singer Balqees And How She Became A Household Name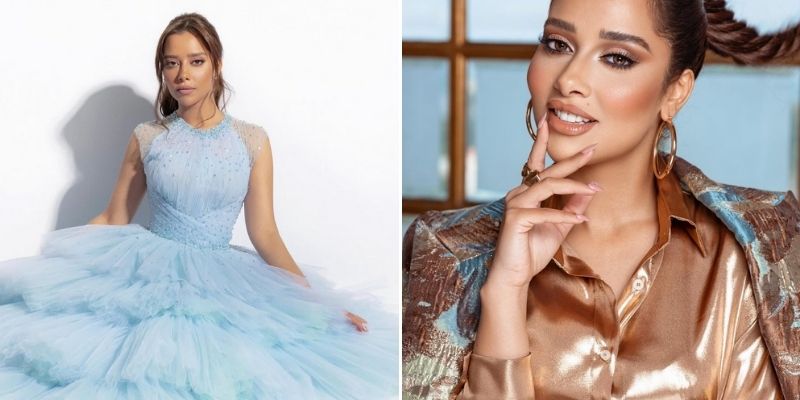 7 Things To Know About Emirati Singer Balqees And How She Became A Household Name
She's the face you've seen more than once in billboards, on YouTube ads, and a voice you've probably heard countless times before, that's Balqees Fathi to you. This Emirati superstar has been dominating the music charts and the hearts of so many in the region with her tantalising talent and incredible personality. 
Balqees launched her career back in 2013 and has proven that she is here to stay, already dominating the world, and having non-Arabic speakers sing along to her catchy tunes. 
But besides all her accolades, let's get to know the woman behind the music…
View this post on Instagram
1. Balqees' hit Majnoun (Crazy)became a household hit overnight
Ana mabee, mabee 
The hit, released back in 2013, is what kickstarts Fathi's career thanks to its super adorable 7-minute long music video showcasing the star in many different roles and how it basically sounds like THREE different songs in one.
The range!
Watch the music video for Majnoun here.
View this post on Instagram
2. She's only 32
Imagine having achieved this much at 32?
We look forward to seeing what else this queen has in store for her fans!
View this post on Instagram
3. She's a mom to a three-year-old son Turki bin Sultan
View this post on Instagram
4. Fathi graduated from Abu Dhabi University
…and is a known Abu Dhabi OG!
View this post on Instagram
5. For the UAE's 40th National Day celebration, she even released a music video dedicated to the event called World Chants Zayed
6. She's got 5 other siblings
In an episode of AB Talks with Anas Bukhash, Balqees talked about her childhood upbringing, growing up with her 5 other siblings and her mom being the ideal role model.
She even mentioned her mother objecting to her music career in the beginning but eventually accepting it and being the best support system for her.
7. She says that if she hadn't gone into singing, she would be a university professor
"I'd be in the academic field," Balqees told Anas Bukhash in her AB Talks interview, adding that "it's in her blood (the singing)," and that she would 'always want to sing.'
Her father is also a singer, with 30 years of experience, BTW! 
View this post on Instagram