feature
This Incredible Trio: A Mosque, Synagogue And Church Are Almost Complete In Abu Dhabi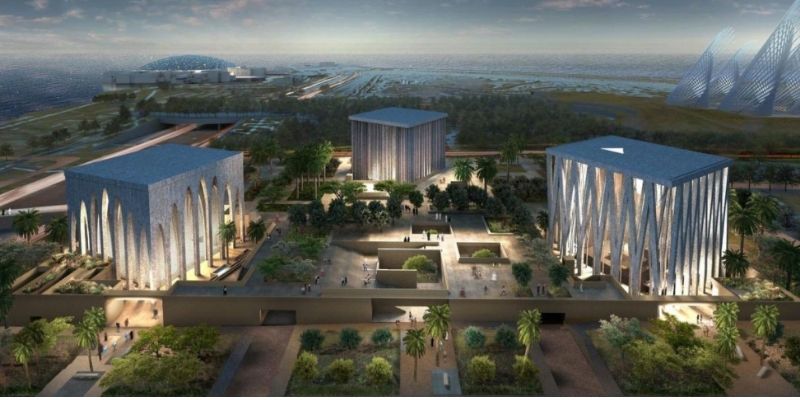 New Details On The Abrahamic Family House Have Been Revealed
The cultural landmark is the structural proof of the incredible co-existence here in the UAE and it's expected to open doors in 2022.
The trip of buildings; a mosque, a church, and a synagogue were endorsed by Pope Francis,and the Grand Imam, and the building is supervised by the Higher Committee of Human Fraternity.
It's a perfect example of harmony between faith, the stunning building is designed by David Adjaye and it's well underway toward completion, the first of its kind, to house three major religions in one location.
Named individually; "Imam Al-Tayeb Mosque," ​​"St. Francis Church," and "Moses Ben Maimon Synagogue" it will open doors in 2022
View this post on Instagram
The Abrahamic Family House is located on Saadiyat Island and is recognisable by three cube-shaped houses of worship
This landmark will be a place for learning, dialogue, and worship – open to all and a true reflection of the UAE's belief in tolerance and hospitality.
Within the houses of worship, you'll find the opportunity to learn about religious services and experience sacred rituals. There will also be a fourth cube dedicated to religious education. The buildings will honour tradition and celebrate communal gatherings, worship and congregation rituals.
It embodies the 'highest meanings of human fraternity'
View this post on Instagram
Mohamed bin Zayed ordered 
the
construction of
the
Abrahamic
Family
House
in 2019
Mohamed bin Zayed orders the construction of the Abrahamic Family House in Abu Dhabi to commemorate the historic visit of Pope Francis and Grand Imam Ahmad Al Tayyeb, and to reflect the peaceful coexistence of different communities in the UAE. pic.twitter.com/WdjH5REogK

— محمد بن زايد (@MohamedBinZayed) February 5, 2019
Find the Abrahamic Family House here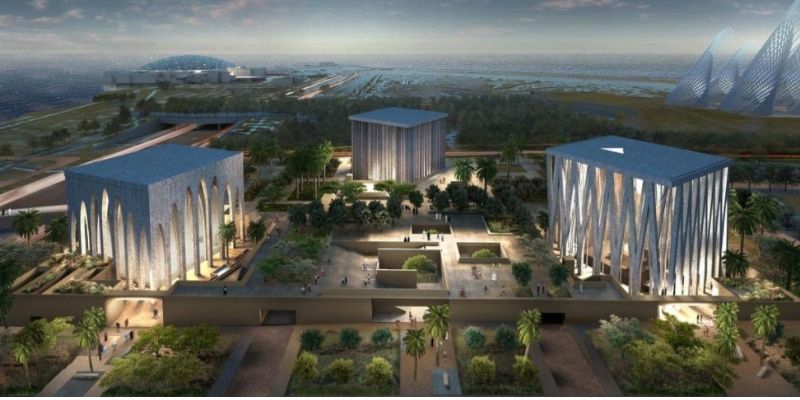 "When we build bridges, we start to understand each other better"
The Abrahamic Family House goes beyond being a symbol of multifaith dialogue. When we build bridges to bring people from different backgrounds/places together, we start to understand each other better. This is the global paradigm shift we need for a more peaceful, tolerant world. pic.twitter.com/2fHEbr14aY

— Mohamed محمد 🇦🇪 (@mohamedistyping) September 22, 2019
Read next: Dubai's Ruler Was Spotted In A Local Supermarket