Community
Fans In Abu Dhabi Can't Stop Celebrating Morocco's Victory!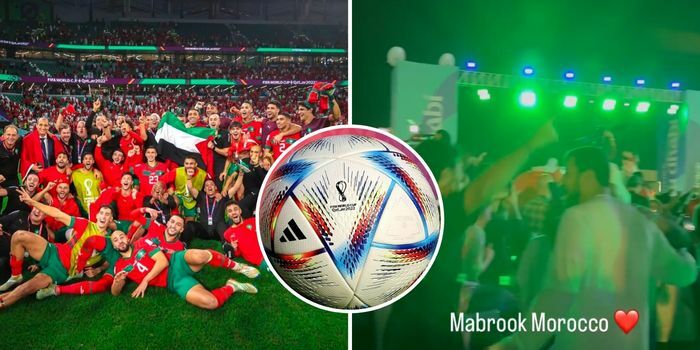 Last night, fans in Abu Dhabi celebrated Morocco's victory non-stop! The celebrations carried on well into the morning as fans from all over felt the Arab and African pride.
Everyone's Moroccan after last night! Morocco's victory against Spain has the Arab world celebrating
As Morocco became the first Arab and African team to enter the Quarter-Finals of the FIFA World Cup. Fans in Abu Dhabi cheered, laughed, and celebrated. This World Cup is truly one for the books!
View this post on Instagram
Fans celebrated as Morocco knocked Spain out of the World Cup!
You read that right – Morocco beat Spain! The game initially ended in a draw with a score of 0-0. Moreover, the teams moved onto penalties and this is where Morocco shined. Morocco scored 3 penalty shots while Spain remained at nil.
Everyone celebrated the victory loudly and proudly!
View this post on Instagram
The regulations for entering Qatar are changing and might not be very clear to some so let's break it down and simplify it as much as possible.
Watch The Lovin Dubai Show: 
The Whole Of Dubai Celebrated Morocco's Historic Victory Last Night
Get the latest Dubai news direct to your phone RN! Download The Lovin Dubai app for free RIGHT HERE App Store & Play Store to get the latest trending stories to your phone.