abu-dhabi
The Abu Dhabi Owl Cafe Is Breaking Myths About Bad Omens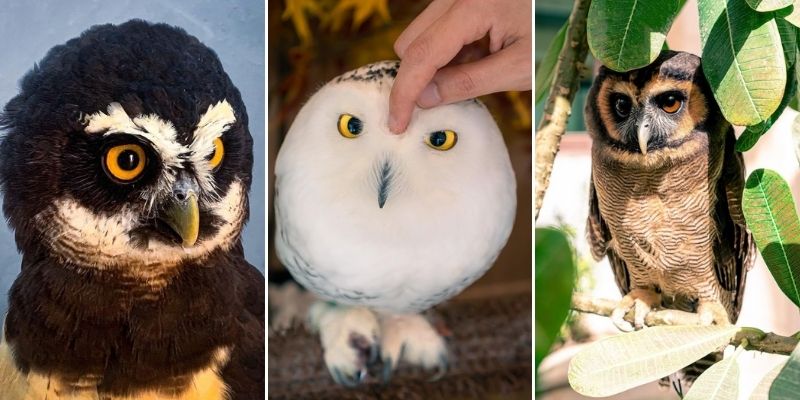 Abu Dhabi's Owl Cafe Boomah Is An Incredible Safe Home For Human-Like Creatures
Excellent concept of close encounter with owls. The trainer was knowledgeable and enthusiastic. The owls were very friendly and did not mind us touching them and carrying them. The place was very small. The AC was very high, probably to give owls the environment they like. Overall an amazing experience.
Via Zomato reviewer – Wasif Abdul
The concept of Abu Dhabi's owl cafe turned heads when it first opened doors in 2020, proudly dubbed the Middle East's first-ever owl cafe.
"Boomah is not a circus"
We spoke with Mohamed Al Shehhi, Founder & Owner at Boomah cafe which is a family business run by Mohamed, and his brothers, Abdalla, and Ahmed, a trio who are passionate about the welfare of animals. He talked about how owls are seen as a bad omen and how Boomah breaks that perception by highlighting the human-like features of these beautiful creatures.
Boomah is first and foremost an environment for this small family to safely live at and interact with humans everyday while being well taken care of everyday by at least two Owl Caregivers. We don't do this to encourage people to buy owls 'especially not from random hunters / traders', but instead we want to show that owls have nothing to do with bad omen and are very quiet and friendly creatures. A huge chunk of the business income goes to the care of the owls, as is intended by the business goal.
View this post on Instagram
The owners LOVE owls and they were inspired by popular Owl cafes in Japan
As the community in the Middle East has this superstitious idea about owls being a sign of bad omen. We wanted to change this common belief as we love owls and know how social and friendly they are. During one of my trips to Japan with my partner Abdalla, we discovered what's popularly known there as Owl Cafes, and since we already had this interest, we decided to adopt the concept and start it as the first owl cafe in the Middle East.
View this post on Instagram
Owls become social and show human feelings
The Owls at Boomah are all imported from specialised breeders across the world following the regulations and rules set by the UAE Government and the Ministry of Environment and Climate Change. Owls which are home bred are raised by the love and care of humans and it is very difficult for them to survive in the wild, similar to cats and dogs who were raised by the love and care of humans. They grow to become social around people, they even have different feelings with humans including love and jealousy.
View this post on Instagram
Boomah Cafe is home to 9 different species of owls, it welcomes rescues and allows the owls to be social in a safe environment
All of them share different feeling. Boomah today isn't just a small house to this family, but also an opportunity for them to feed their need of socialism and care. Some of the owls at Boomah are rescues as well. Venus, the Tawny Owl, was born with two wings of different widths, with one of them being slightly shorter, she's unable to fly for long distances or high altitudes. Today at Boomah, Venus is living a healthy and safe life, she's 9 years old.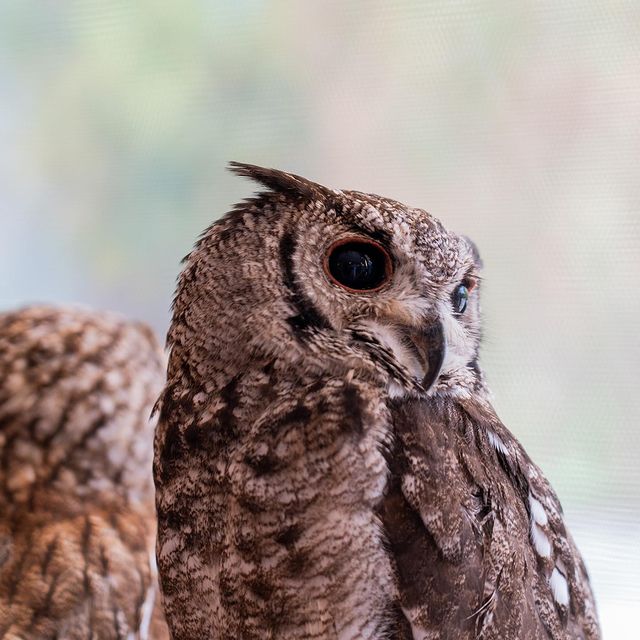 Boomah puts the well being of the owls are the heart of what they do
They operate for 8 hours, opening from 2:00 pm to 10:00 pm everyday, giving the owls 16 hours of privacy and rest everyday, including morning and noon hours.
They take the owls to pet-friendly public walks and places from time to time, especially when the weather is ideal, that's in order to feed their curiosity and love of exploration.
According to research from the University of California, Santa Barbara, owls living indoors have a longer lifespan compared to owls living in the wild. This is mainly due to the safety, sanitation, and continuous food supply which an owl gets while under human care, which is what they strive to maintain.
Boomah Owls get continuous vet care.
Continuous cleaning and sanitation of the Owls and their environment is vital to maintain their safety.
After closing, the Owls are freed in the room and get to move around conveniently to release the excess stored energy. Despite the fact that they're lazy at times and prefer to stand without much movement.
They do not encourage Owl (or wildlife) hunting and trading, and they don't deal with animal hunters/traders, as wild owls wouldn't live close to humans, unlike home bred owls.
The temperature and humidity in the Owl Room is maintained to a level that all species of owls can adapt to, from the Pharaoh Eagle Owl to the Snowy Owl. And this is continuous to ensure their comfort.
Read next: Dubai's Ruler Was Spotted In A Local Supermarket