announcements
Dubai Strava Proposal: "I'm Going To Call This The 'She Said Yes' Hike"
Dubai Strava Proposal: "I'm Going To Call This The 'She Said Yes' Hike"
Like how many of us update Facebook and Insta with major life changes, athletes usually update Strava with physical feats.
Strava is an app that connects millions of cyclists and runners through sports, it allows you to track your running and riding with GPS, join Challenges, share photos from your activities, and follow friends.
Strava updates once you've completed your exercise and one particular post from a Dubai resident this morning sent the tri-community in Dubai alight.
"I'm Going To Call This The 'She Said Yes' Hike"
Brett Hallam is a performance swim coach in Dubai and he announced his engagement in the most adorable way
The Strava Proposal: "She said yes!"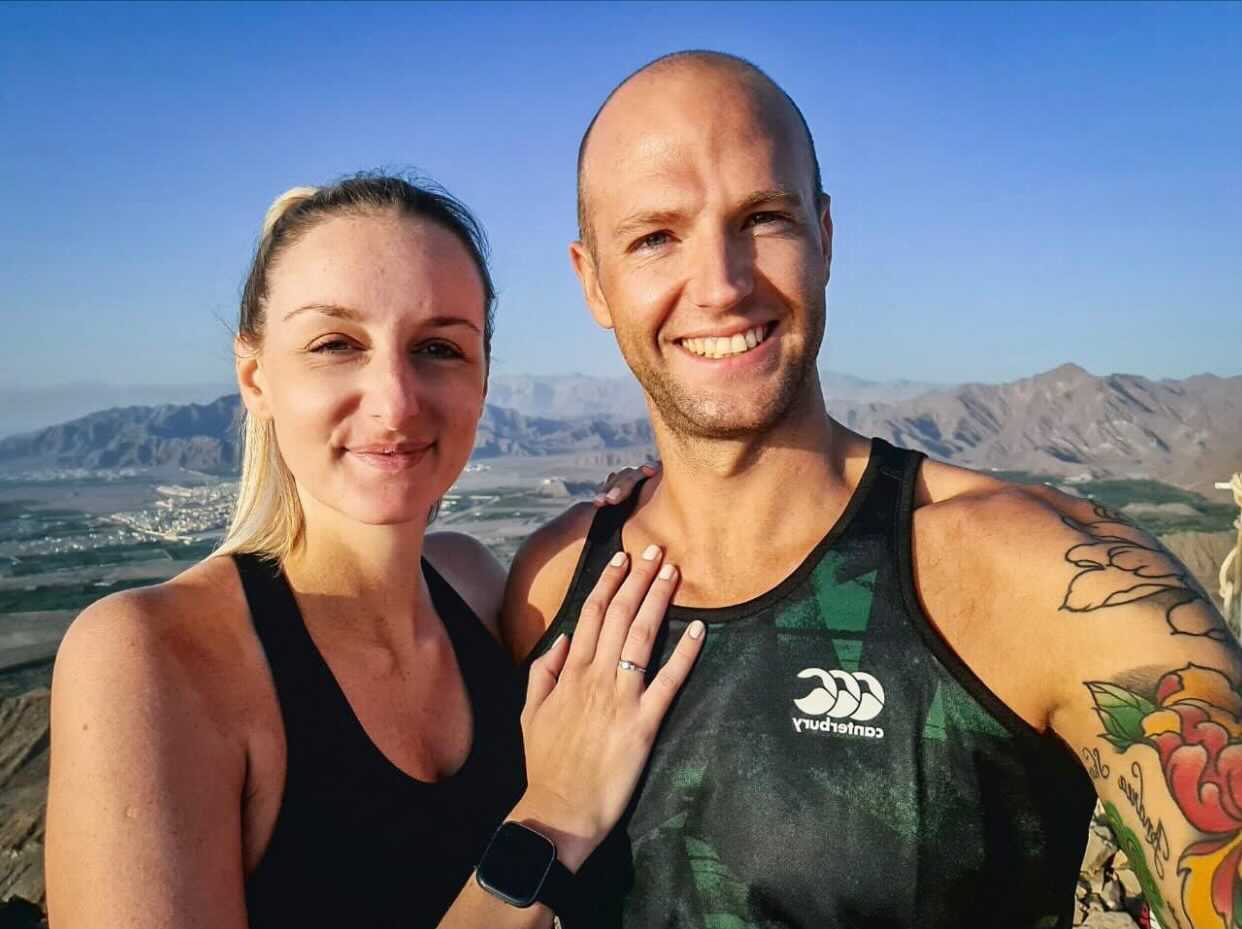 The lovebirds went on a trek in Fujairah and after a challenging 45-minute hike, Brett got down on one knee
"I put the camera on a tripod and pretended to do a nice film and then dropped the knee. The views are incredible up there, I would recommend anyone to just go up there and enjoy it."
Via @BrettHallam
Strava was buzzing with congrats after the cute announcement
"If it's not on Strava it didn't happen"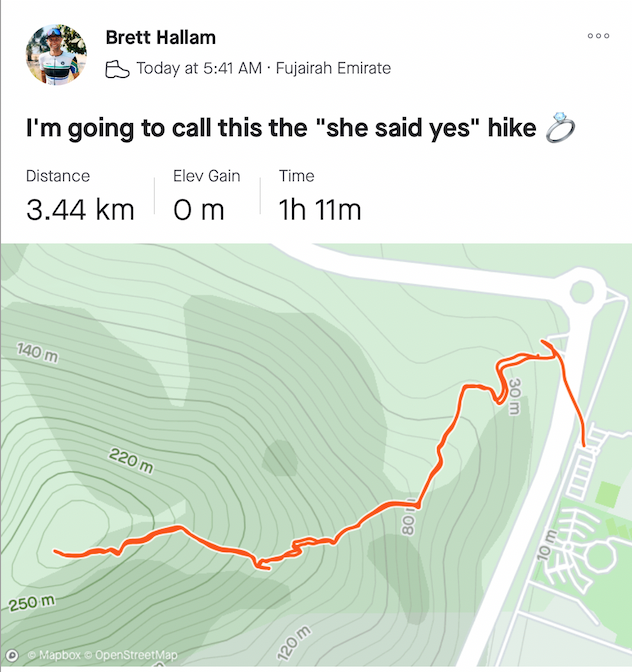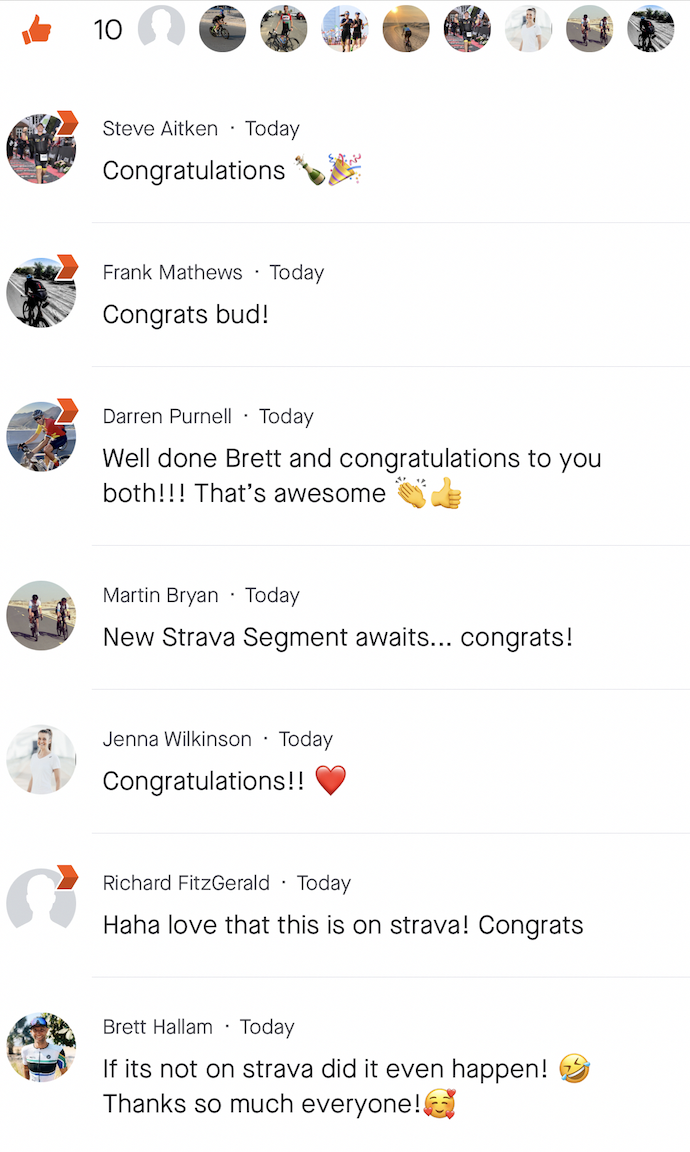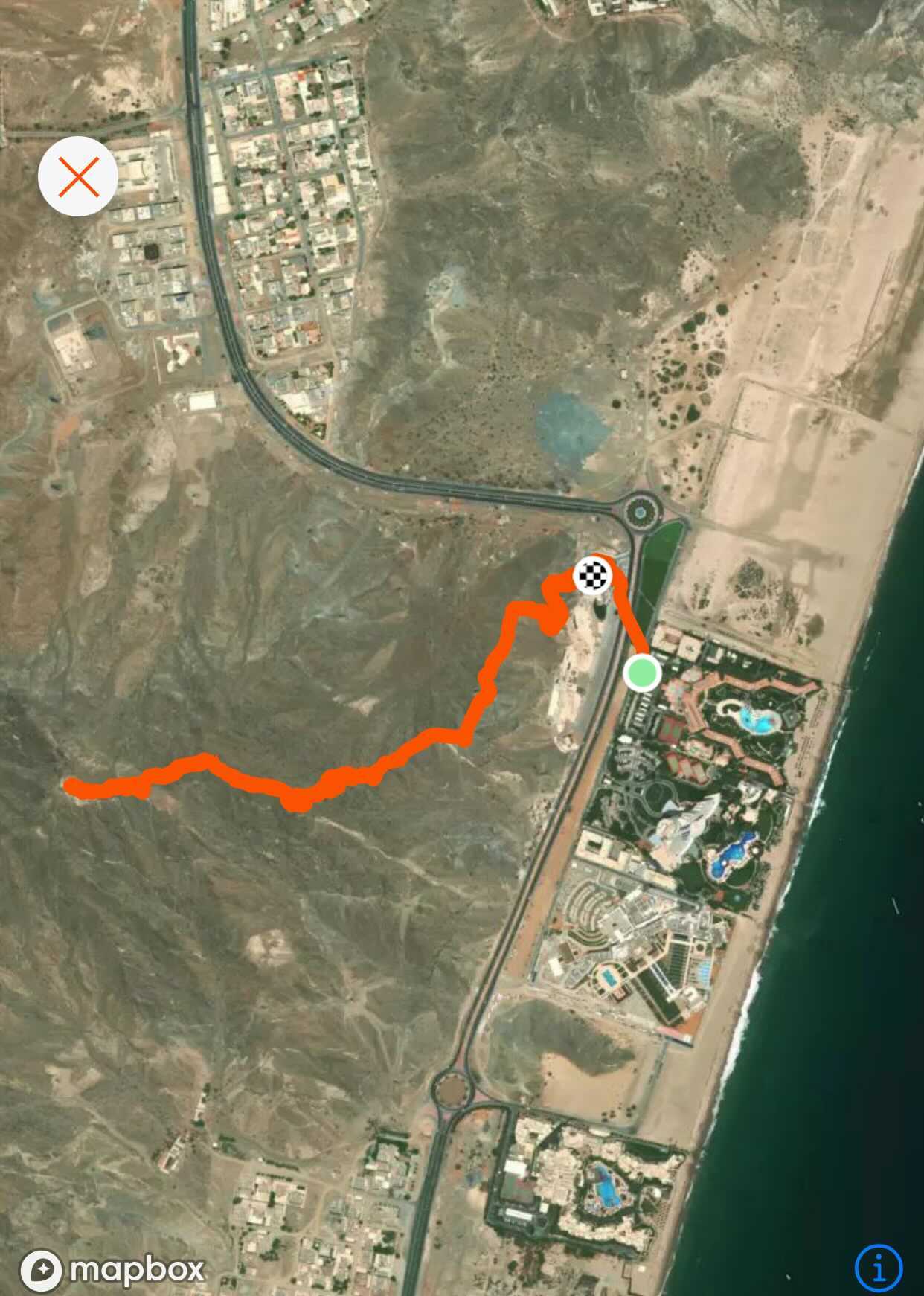 Read Next: Abu Dhabi Ranks FIRST In The World For Its Handling Of The COVID Pandemic
Congratulations Abu Dhabi, what an achievement!
Abu Dhabi topped a list of the world's 25 leading cities for their response to the COVID-19 pandemic, issued by renowned London-based analytics consortium, Deep Knowledge Group (DKG).
The ranking assessed global cities on their healthcare management; efficient quarantine systems; vaccination rates; government efficiency; and the resilience of their economy – demonstrating the wide-ranging impact of Abu Dhabi's pandemic response, according to Wam.ae.