Latest
Dubai Workers MUST Get COVID-19 PCR Tests Every 7 Days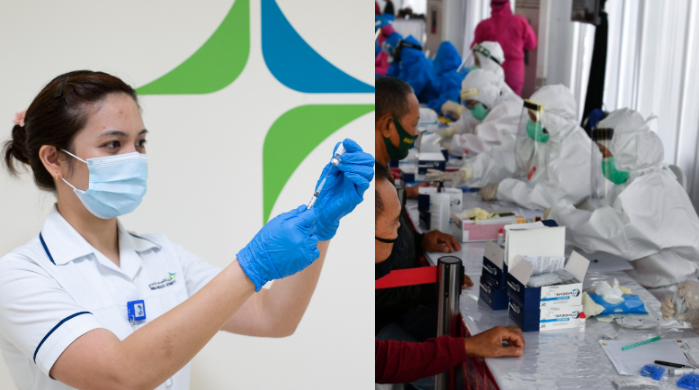 JUST IN.
All federal government employees (i.e. employees of the UAE's ministries and federal government departments) must undergo mandatory PCR testing every 7 days.
This latest development was announced on Monday, Jan 18 by the Federal Authority for Government Human Resources, as a preventive method to curb the spread of the novel Coronavirus.
The expense for the weekly PCR testing will be borne by the government department that the employee works for
Previously, employees working for the UAE's ministries and federal government departments were required to take a PCR test every 14 days at their own expense.
However, employees who have received both doses of their COVID vaccines are EXEMPT from the weekly nose swab PCR tests
Any worker with health conditions that prevent them from getting vaccinated can continue conducting the PCR tests, which will be paid for by the entity they work for.
Download The Lovin Dubai app for free RIGHT HERE (App Store) (Play Store) to get the latest trending stories to your phone. 
"الاتحادية للموارد البشرية" : تحديث جديد لإجراءات التصدي لـ #كوفيد_19 في الوزارات والجهات الاتحادية .. تشمل مسحة أنف كل 7 أيام، ويستثنى منها الحاصلون على جرعتي اللقاح.#وام pic.twitter.com/WxaVmjOl74

— وكالة أنباء الإمارات (@wamnews) January 18, 2021
Moreover, 3,471 new cases of COVID-19 were confirmed by UAE authorities today.
#UAE vaccinates 88,743 people against #COVID19 in last 24 hours.#WamNews pic.twitter.com/cqS2Inzv2e

— WAM English (@WAMNEWS_ENG) January 18, 2021
Listen To The Lovin Daily: A Dubai Housekeeper Reportedly Stole AED1Million From Her Employer
UAE authorities are reminding all visitors and residents in the country to wear their face mask when in public at ALL TIMES.
Those who fail to comply with the country's strict COVID-19 regulations will be subject to face a penalty of AED3,000.
Get yo'self this Reusable N95 Anti-Dust Face Mask with a filter for a price much, much less than what you might think.
Ensure your kiddos are safe and comf with this Fine Guard Kids Face Mask. Plus, the mask is designed to be super gentle on your child's face.
Go for a unique look with this 8822 Green Face Mask With Cool Flow Valve.

Note: This article may contain affiliate links. Lovin Dubai can receive a commission if items are purchased through a link from this post.