Announcements
Some Residents Have Been Injured From A Gas Cylinder Explosion In Abu Dhabi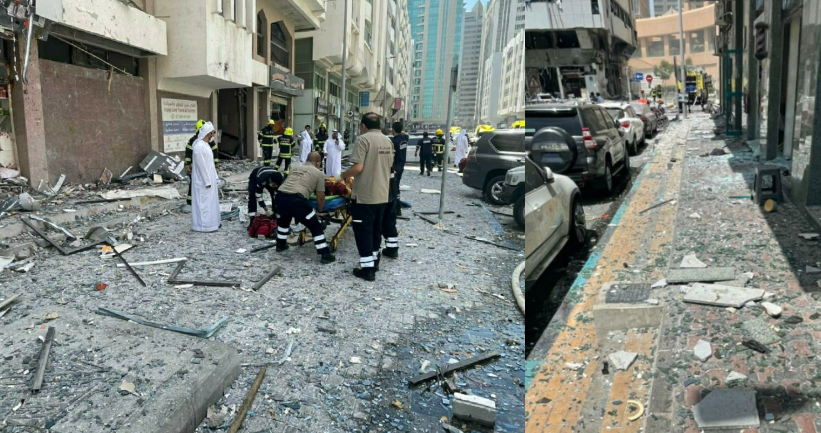 On Monday afternoon, around 1 pm, a massive gas cylinder explosion in a restaurant in Khalidiya, Abu Dhabi left the neighbourhood jolted.
The Abu Dhabi Civil Defence Authority were quick to reach the scene of the blast and extinguished the fire that broke out as a result of the explosion.
Abu Dhabi Police said that a few injuries were reported, and many shops in the area were damaged by the harsh impact.
Nearby residents reported two loud bangs in central Abu Dhabi, followed by the trembling of windows and furniture
The local authorities have temporarily sealed off several roads connecting to the scene of the blast for safety reasons. The roads in Khalidiya are currently riddled with Debris and rubble.
فرق #شرطة_أبوظبي وهيئة أبوظبي للدفاع المدني تسيطر على الحريق الناجم عن انفجار اسطوانة الغاز بمنطقة الخالدية ابوظبي

@adcda997 pic.twitter.com/lLPF4OW6u6

— شرطة أبوظبي (@ADPoliceHQ) May 23, 2022
Watch The Lovin Dubai Show: The UAE Ministry Of Health And Prevention Is Fully Prepared To Handle The Spread Of Monkeypox
ALSO READ: Sujith Varghese Is The First Person of Determination In A Wheelchair To Became A Personal Trainer In Dubai
Get the latest Dubai news direct to your phone RN! Download The Lovin Dubai app for free RIGHT HERE (App Store) (Play Store) to get the latest trending stories to your phone.