Community
HH Sheikh Mohamed Bin Zayed Is Saving A 3-Year-Old Afghani Boy By Funding His Cancer Treatments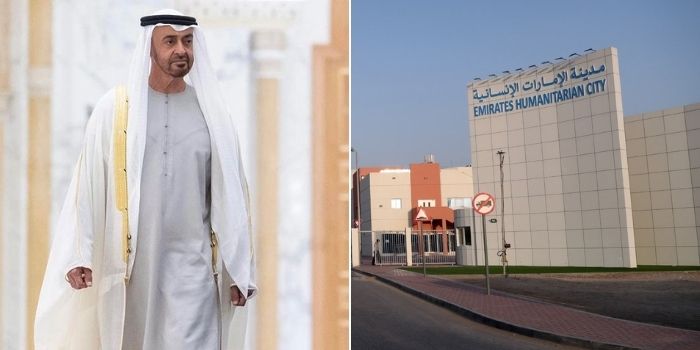 HH Sheikh Mohamed Bin Zayed Is Saving A 3-Year-Old Afghani Boy By Funding His Cancer Treatments
Can we all take a moment to appreciate the empathy of our leaders? HH Sheikh Mohamed bin Zayed Al Nahyan Crown Prince of Abu Dhabi and Deputy Supreme Commander of the UAE Armed Forces is an exceptional example.
A 3-year-old Afghani boy was living in a temporary home in Abu Dhabi's Emirates Humanitarian City as he was diagnosed with cancer. HH Sheikh Mohamed decided to help the boy as well as his family.
A team led by Sheikh Theyab bin Mohamed bin Zayed Al Nahyan, Chairman of Abu Dhabi Crown Prince's Court, visited the child to get a better understanding of his medical condition and note what he'll need to make it past the illness.
#محمد_بن_زايد يوجه بعلاج طفل أفغاني عمره 3 سنوات مصاب بالسرطان#فيديو_وام pic.twitter.com/5Yi1kD6tZu

— وكالة أنباء الإمارات (@wamnews) January 3, 2022
HH Sheikh Mohamed noted the UAE will spare no effort in fulfilling its humanitarian mission and ordered the transfer of the Afghani boy to the US to get the medical care he needs
His Highness directed the transfer of Muhammed Aamir Dawood from his temporary home in Abu Dhabi's Emirates Humanitarian City to get the care he needs in the United States.
Sheikh Theyab, who met with the family, also met with a number of Afghan families who are temporarily hosted by the Emirates Humanitarian City and talked to them about their stay in the city and the services provided to them.
Hoping for a speedy recovery for Muhammed Aamir Dawood!
View this post on Instagram