beauty
Hindash Announced The Launch Of His Makeup Line In The Most Dubai Way Possible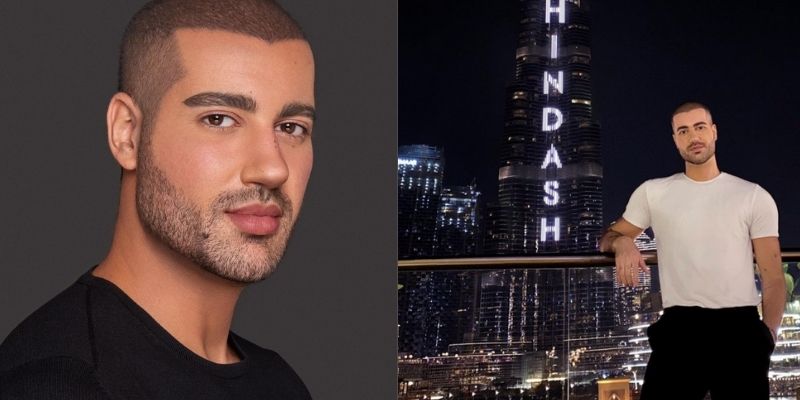 Hindash Announced The Launch Of His Makeup Line In The Most Dubai Way Possible
The Jordanian painter-turned-makeup artist Hindash announced the launch of his product line's website in standard Dubai fashion, by of course having it on the world's tallest tower. 
The Burj Khalifa has lit up on several occasions for a variety of things but beauty gurus making it on there truly hits different.
Announcements in Dubai are on a whole other level
Extra, extra- read all about it is basically the MO here and Hindash's marketing level just set off.
We love to see it!
View this post on Instagram
It's only fitting! Hindash launched his Dubai-born, Middle Eastern cosmetics line on the Burj Khalifa 
Shortly after the announcement launch took place on Friday night, Hindash thanked his community of supporters for enabling him to succeed. 
"Launching Hindash Cosmetics as the first Middle Eastern, Dubai-born cosmetics brand on THE Burj Khalifa is the cherry on top! I can't wait to continue sharing the rest of my journey with you.'
View this post on Instagram
Last month, the artist shared the first product out of the brand: Beautopsy
The palette consists of different hues for multi-use (see what we did there?) such as: eyeshadow, blush, contour, highlight, eyeliner and brow powders.
Pretty neat. The best part is the palettes are also 100% vegan.
View this post on Instagram
Hindash took inspiration from his background as a painter and conceptualised this efficiency into his products
View this post on Instagram
Mohammed Hindash was born and raised in Dubai and graduated with a degree in Studio Art
View this post on Instagram
His worldwide popularity keeps soaring, with over 68 million views and 1.7 milllion subscribers on YouTube
If you've not kept up with Hindash yet, you should defo start now.
View this post on Instagram
Listen to The Lovin Daily: Viral IG Star Elsa Majimbo Has Arrived And Is Living It Up With Dubai's Fashionistas
Get your selfies ready with this handy-dandy attachable phone ringlight (with a 3-level brightness increase!)
Get it here