Community
A Dubai Hotel Gives Away 450 Meals To Those In Need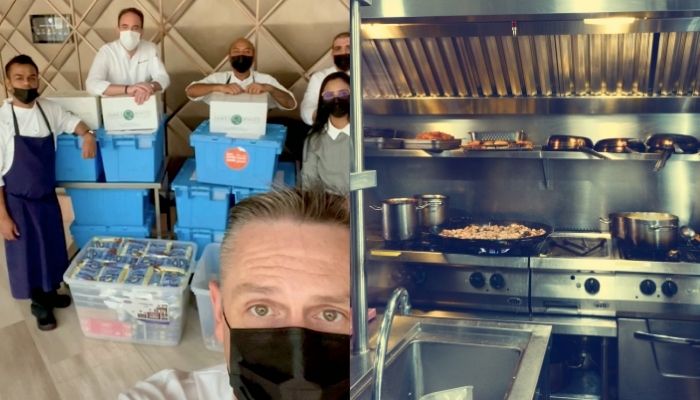 It's no question that restaurants go through so much produce and lots of it end up in the trash. Whether it's customers not finishing their meals or some ingredients are more than a day old, restaurants are always facing the potential of food waste. A Dubai hotel repurposed potential food waste into 450 meals!
Distribution of food should only be made through approved charity organisations and Sofitel Dubai The Obelisk got that memo and aced it!
Also read: A Dubai Restaurant Didn't Allow A Customer To Donate The Extra Food
Sofitel Dubai The Obelisk repurposed potential food waste into 450 meals to be sent to those in need via the UAE food bank
This Dubai hotel repurposed the food that was about to go waste, into 450 meals!
Russell Impiazzi, the Executive Chef at Sofitel Dubai The Obelisk shared the fantastic efforts on LinkedIn. He stated that the food drive was made via the UAE food bank, an official charity organisation. He gave a shoutout to Transmed Classic Fine Foods who send them produce every week and made this possible.
The hotel were able to repurpose the food into 450 fantastic meals that will be given to those who need it. It's an awesome idea and more hotels should jump on the bandwagon.
Listen To The Lovin Daily: Tourists Can Now Get Vaccinated In Abu Dhabi For FREE