Community
Officials Urge Residents To Report Where They Spotted Gazelles In Abu Dhabi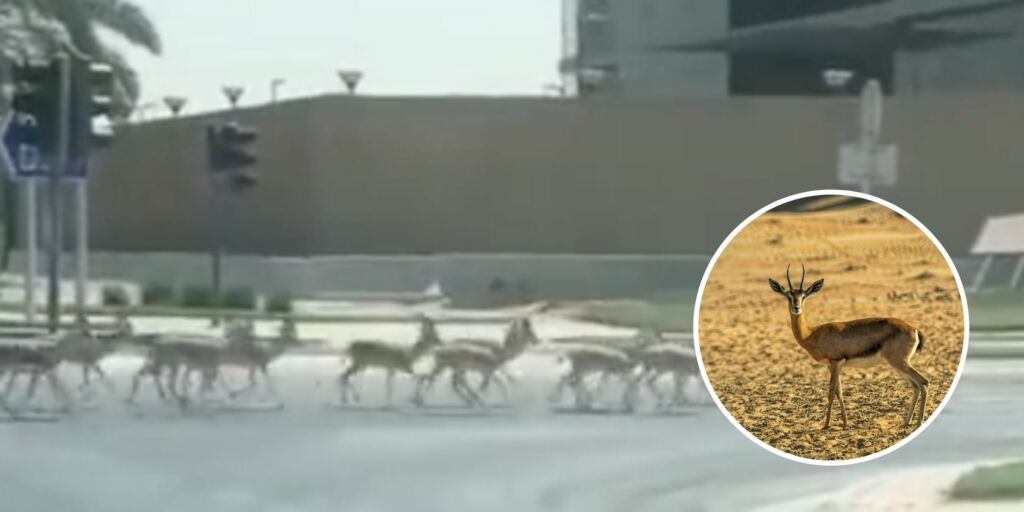 Residents in Abu Dhabi have spotted these Arabian Gazelles roaming the roads of the capital city. Additionally, officials urge resident to report the spotting of these animals so they can rehabilitate them safely.
Officials urged the public to report where they spotted Arabian Gazelles
The Environment Agency – Abu Dhabi (EAD) are concerned for the safety of these animals. Moreover, they announced that residents should call 800 555 when spotting these animals. This helpline will assist the agency in the rehabilitation of these adorable creatures.
#AbuDhabi: Clarification on viral videos of gazelles on #SaadiyatIsland.#UAE_BARQ_EN pic.twitter.com/BFbJXtQr1m

— UAE BARQ (@UAE_BARQ_EN) September 23, 2022
Additionally, these animals have always been present in Abu Dhabi
However, due to the development of the capital the EAD prioritised the rehabilitation of these animals to more appropriate habitats. Considering these creatures existed in these areas naturally, their safety is the priority of officials.
Moreover, the EAD urge the public to stay safe and avoid disturbing these animals. So, if you spot a gazelle please call 800 555.
Spotted! An Abu Dhabi resident captured these adorb creatures roaming the Saadiyat Island Bridge on video!
Watch The Lovin Dubai Show: More Rules For Tenants And Homeowners Regarding Co-Occupants