Community
This Dubai Security Guard Has Incredible Musical Talent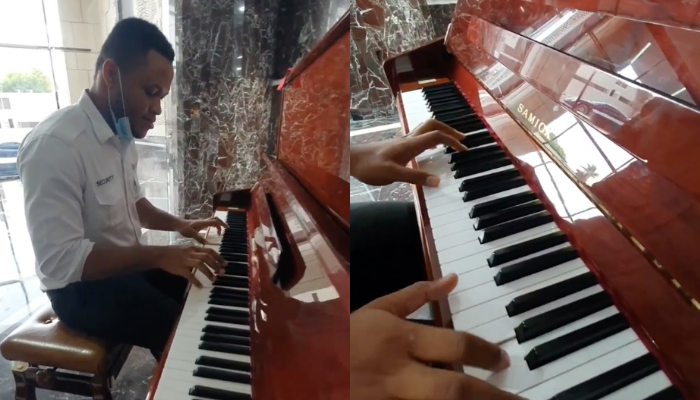 This Dubai Security Guard Has Incredible Musical Talent
During the Eid holiday, our DM's were PACKED with awesome videos and photos of people worth a shoutout. @dave_lai sent us a video that stood out! We thought our Lovin fam just HAVE to see this.
Also Read: WATCH: Dubai Security Guard Helps Wounded Gazelle In 40 Degree Heat
A Dubai-based Nigerian security guard wowed us with his impressive musical talent
The security guard wowed the internet with his musical skills
Possible Chinnoso showed us that even if you're at work, you can still polish up on your skills! We shared the video on our Instagram feed and it racked up over 88,000 views and positive comments.
Could he have learned how to play the piano or was he self-taught? Nonetheless, we're all impressed. The video that was shared, tags the Shatha Tower in Dubai Media City.
This man should work in the music industry!
Watch the Lovin Show: * Abu Dhabi Dad's Tragic Death * COVID Travel Updates * Wife Jailed For Reading Hubbies Texts * Slim Albaher In Studio
The Lovin Dubai Show: * Abu Dhabi Dad's Tragic Death * COVID Travel Updates * Wife Jailed For Reading Hubbies Texts * Slim Albaher In Studio @SlimmySlim94 @TKFightNight https://t.co/bi80ZZtTuy

— Lovin Dubai | لوڤن دبي (@lovindubai) July 28, 2021