Latest
WATCH: Dubai Security Guard Helps Wounded Gazelle In 40 Degree Heat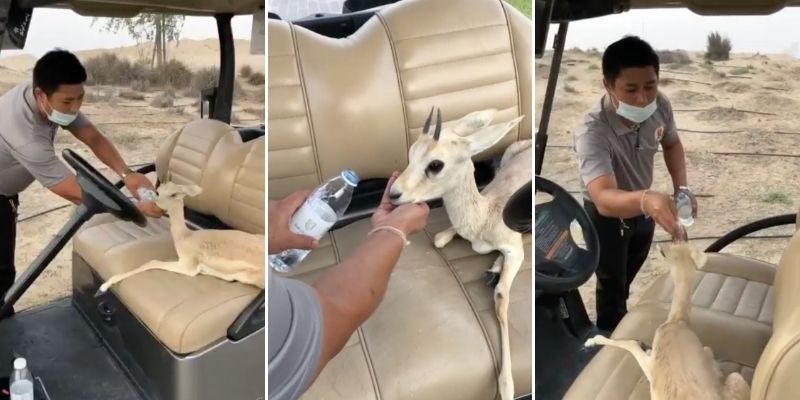 WATCH: Dubai Security Guard Helps Wounded Gazelle In 45 Degree Heat
An incredible act of kindness.
This heat takes its toll on all of us. And for anyone who's working outside in any capacity during the hot summer months – we salute you.
Getting through work outside is one thing and so to see a security guard stop in his tracks to help a wounded animal after players spotted the animal limping and unable to walk in the middle of the blistering heat is so touching. Ajit from Dubai Hills Golf Club take a bow – You are this week's MVP!
Footage shared by @aqeelo
WATCH: Ajit providing water to a baby gazelle who was founded wounded on a golf course
How adorable is this baby!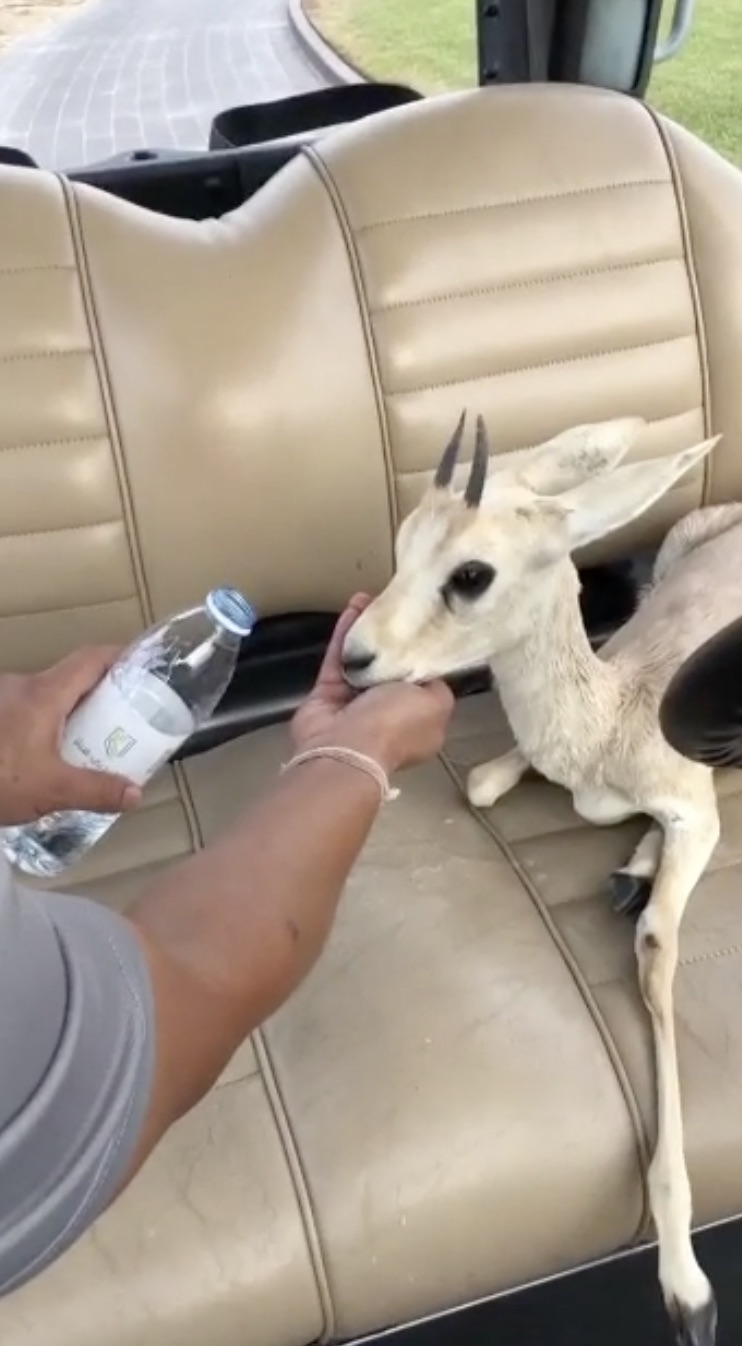 Watch next: This Dubai security guard has incredible talent
View this post on Instagram
Read next: Why The World Is Excited About Expo 2020 Dubai
Expo 2020 Dubai is the next world fair to exhibit international designs that highlight the technological achievements of countries around the world.
This six-month-long event will showcase tech that emphasises three vital themes: Sustainability, Mobility and Opportunity. And true to the theme, Dubai has created a humongous venue that was created using sustainable material and was made with the goal of reusing the assets after the event.
Dubai will welcome over 190 countries, where each country will host individual Pavilions that will represent their culture and their innovations! The expo will host technology of the future from the best in the world!