Latest
Trespassers Can Be Fined Up To AED10,000 And/Or Jailed For 1 Year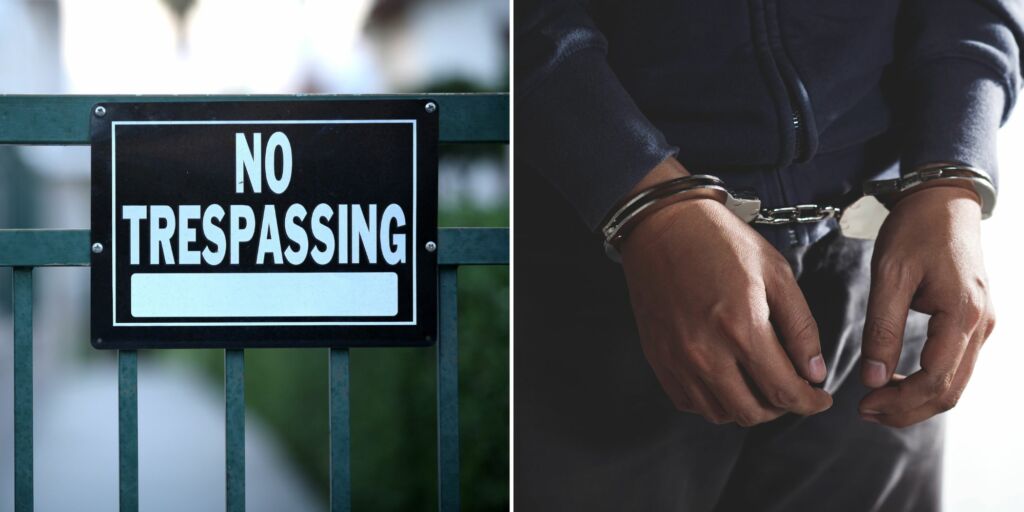 Trespassers could be fined up to AED10,000 and/or spend 1 year in jail for entering someone's home by force or without permission.
The UAE Public Prosecution released a video explaining how the UAE prosecutes trespassers
A trespasser is someone who enters the property or home of another person without their permission. Additionally, if someone enters the home or property of another by force it is also classified as a crime.
Whoever trespasses onto the property of another is liable to prosecution. Authority will fine the person up to AED10,000 and/or 1 year in jail. This is in coordination with Article 474 of the Federal Decree Law No. 31 or 2021.
هل تعلم ان دخول مسكن خلافا لارادة صاحب الشأن وفي غير الاحوال المبينة في القانون جريمة ؟#قانون #ثقف_نفسك #ثقافة_قانونية #خلك_حكيم #الامارات #الامارات_العربية_المتحدة #النيابة_العامة_الاتحادية @UAE_PP pic.twitter.com/GhBlAWulo6

— النيابة العامة (@UAE_PP) September 28, 2022
Residents in Abu Dhabi have spotted these Arabian Gazelles roaming the roads of the capital city. Additionally, officials urge resident to report the spotting of these animals so they can rehabilitate them safely.
Watch The Lovin Dubai Show: Travel To Oman From Abu Dhabi With The Etihad And Oman Rail!