Announcements
"The Palm Is Fast Becoming The Most Exclusive Waterfront Residential Community On Earth"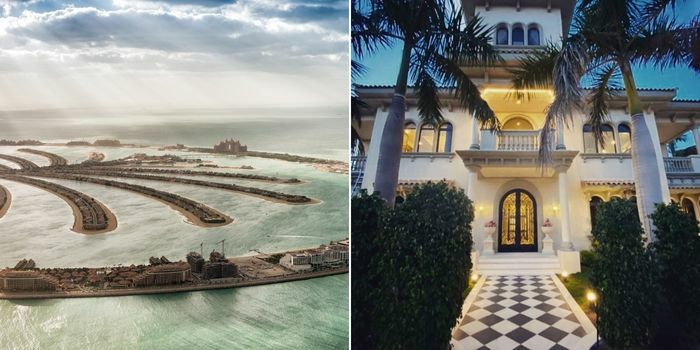 As waterfront properties in Dubai reach eye-watering prices, a Palm Jumeirah property expert claims that "The Palm is fast becoming the most exclusive waterfront residential community on earth".
And the numbers don't lie. In October this year, a record property land deal worth AED600 million went through for 5,534 square metres, according to Dubai Land Department. This record came just weeks after a record was set once again for Dubai's most expensive property- an AED302 million Palm villa. And with global interest at its peak, the Palm Jumeirah developer Nakheel also recently secured an AED17 BILLION deal for new projects with a focus on waterfront living.
In a statement to Lovin Dubai, Chris Boswell said, 'Whether it is billionaires buying up luxury properties or astronauts photographing the Island from space, the iconic location has become a brand of its own." He added the reasons why it's so popular right now, "nowhere else offers the same level of security, infrastructure and amenities, while the five-star retail and dining experiences are unmatched. The Palm has replicated and consolidated all the best parts of other luxury international destinations now easily surpassing those in Miami, LA, Singapore, and London."
Chris says Palm properties are still undervalued in comparison with other cities which is why the world's wealthiest people are buying in Dubai
View this post on Instagram
With properties on the Palm remaining undervalues compared to other global cities, it is no wonder that the location is an international draw for the world's wealthiest individuals.
Chris Boswell
Dubai recorded AED1.5 Billion dirhams deals on Monday
On Monday, the Dubai real estate market recorded transactions worth $490m that's AED1.5 BILLION, according to the Dubai Land Department. Made up of 580 deals, including off-plan and existing villas and apartments, as well as buildings and land plots were recorded. That's AED1.5 BILLION in one day.
View this post on Instagram
WATCH The Lovin Dubai Show: Zomato UAE To Terminate Its Food Ordering App