Business Bounce Back
LOVIN BUSINESS BOUNCE BACK: Your Pets Have A Friend In Need With This Caring Pet Sitting Company
This article is part of Lovin Business Bounce Back. A campaign designed to support businesses affected by COVID-19.
Don't bother driving here and there, the Pet Sitter will come to wherever you and your pets are to do the pet sitting for you
The Pet Sitter provides affordable, reliable and profeshhh pet care alternatives to boarding. Pets stay in the comfort of your home and the team visits them to provide a high level of care, love and attention. This is less stressful for rescues, especially seniors and animals of determination that enjoy the calm, safe and familiar environment of their own home and often more affordable for you if you have more than one pet.
The Pet Sitter: A happy combo of Pets, Profession and Peace
The caring pet service keeps their rates affordable wherever and whenever they can to encourage people not to abandon their pets when they go on holidays and also gives owners the comfort and reassurance that their pets are in safe, trustworthy and caring hands while they are working or relaxing away.
The Pet Sitter started back in 2018 as a tribute to the owner's late doggo, Doodles and the pet service in a way helped the owner to nurture her deep abiding love for animals
As a result of the COVID-19 pandemic, work for the team down at The Pet Sitter has dried up overnight!
"Pre Covid-19 we were booked 6 months in advance. Summer was the busiest time of the year for us. Work was consistent and regular. Now that the Pandemic is here, work, unfortunately, has all but dried up.  However, we are still open to supporting all the pet owners of Dubai that wish to travel and go on staycations even at short notice. We are showing our support by offering a 25% discount on our pet sitting services because we are all in this together. We are one team.

HH Sheikh Mohammed Bin Rashid AL Maktoum is a key inspiration and a Leader for us 'The Word impossible is not in leaders' dictionaries. No matter how big the challenges, strong faith, determination and resolve will overcome them."
View this post on Instagram
Have your pets pampered to by the friendly team at The Pet Sitter from the comfort of your own home!! Plus its 25% off on their Pet Sitting until October 20
You'll only have to pay AED55 per sit. Offer valid from July 20 to October 20, 2020.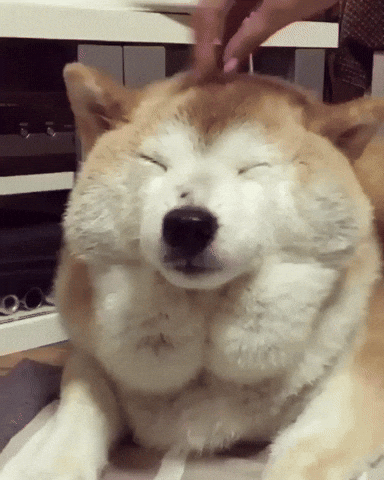 You can still apply to be featured on Lovin Business Bounce Back
Simply DM us on any of our platforms (Facebook, Twitter, Instagram)
Send an email to hello@lovindubai.com with the subject line: 'Lovin Business Bounce Back' with a business you'd like to nominate (feel free to nominate yourself).