Community
7 Spectacular Activities To Do In Dubai This Weekend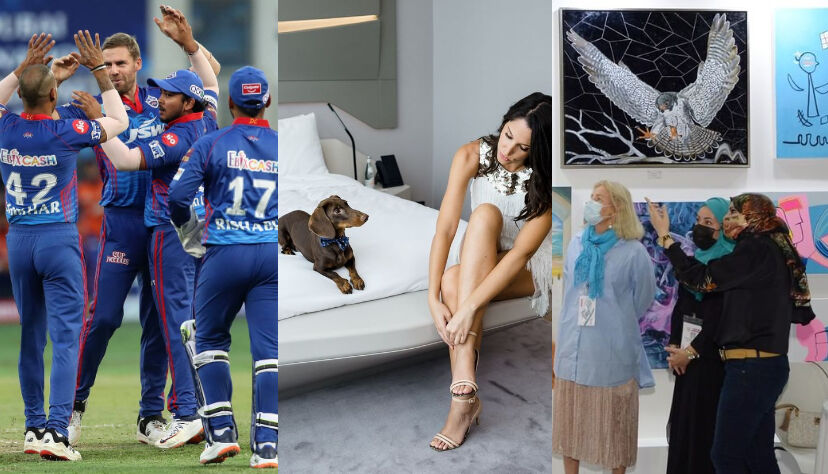 Heyyyy, missed us? We're back this weekend with another amazing list filled with fun activities to do. Go watch some IPL matches, grab a coffee refill, pamper yourself with your pooch.
We're here to make your weekend one to remember with some neat offers and deals for you to enjoy!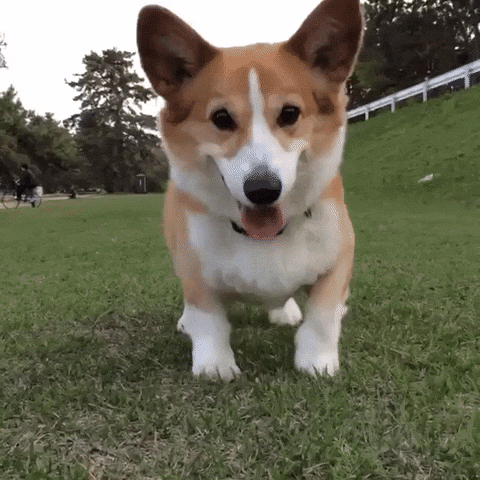 8. Climb a virtual peak with Team Angel Wolf
It's that time of the month! The last weekend of the month means it's #ClimbWithRio WORLD TOUR time and we're now Season 3 is in Australasia/Antartica.
Jin the WolfPack this month and choose a landmark that you virtually want to climb in Asia!
Simple can choose your own time and location to do your climb, and watch Team Angel Wolf in action live on our social media too.
View this post on Instagram
Looking for a calm café to work from? Look no more because Just Vegan has got you covered. They've got a stunning décor paired with an amazing array of vegan dishes that you can snack on while you get your tasks done. Additionally, for all the coffee lovers, Just Vegan has got coffee refills for you at cheap prices. Grabbing any coffee on their menu for just AED 9 will give you 1 Coffee + 2 refills at AED 12 and 1 Coffee + 3 Refills at AED 15. Pretty hot deal if you ask us.
When? 8 am – 11.30 pm, Until October 31st, 2021
Where? Villa 575, Jumeirah Road, Umm Suqeim 1, Dubai
View this post on Instagram
The Indian Premier League is THE craze of the month for Indian cricket fans around the world, and what better way to watch it than to be present at the stadium? Well lucky for everyone in Dubai, this is now possible. Catch amazing matches in person and watch the fours and sixes WHIZZ across the stadium. Come down and support your favourite team, who knows, they might take the trophy home this season too.
Price? Starts from AED 150/- [TICKETS]
When? Until 15th October 2021
Where? Dubai International Stadium, Dubai Sports City
For tickets, click here. 
View this post on Instagram
Female Empowerment everybody! Right here! Come down to – and get a look at some AMAZING and empowering artworks related to female empowerment. Let us all celebrate women and their achievements in various fields through the form of art. This is a vibe you don't wanna miss!
Price? FREE *Registration required
When? Saturday 25, 6pm – 10pm
Where? Eva 3 Art, Art Plus Gallery, Al Quoz 1
View this post on Instagram
4. Yoga with TODA
Starting your day with super-positive vibes is very important, and what better way to do it than be surrounded by amazing works by popular artists like Van Gogh and Claude Monet? The Theatre of Digital Art is giving you the chance to experience just that! Attend their immersive yoga class on Friday and get a head start on your day by soaking up the positive vibes. Book tickets here
Price? AED 150/-
When? Friday, September 24, 10am
Where? Theatre of Digital Art
For more deets or bookings, click here. 
View this post on Instagram
Dubai has some pretty goooood sporting events taking place every year and if you're a sports fanatic and you're not taking advantage of it, then what're you REALLY doing? This triathlon includes swimming, biking, and running and is the perfect opportunity for you to test out your stamina. Come down to Jebel Ali and take part in this super energetic triathlon with tons of like-minded people still maintaining COVID regulations.
Where? Jebel Ali Recreation Club
Price? AED378 for individuals, and AED656 for teams
To register, click here.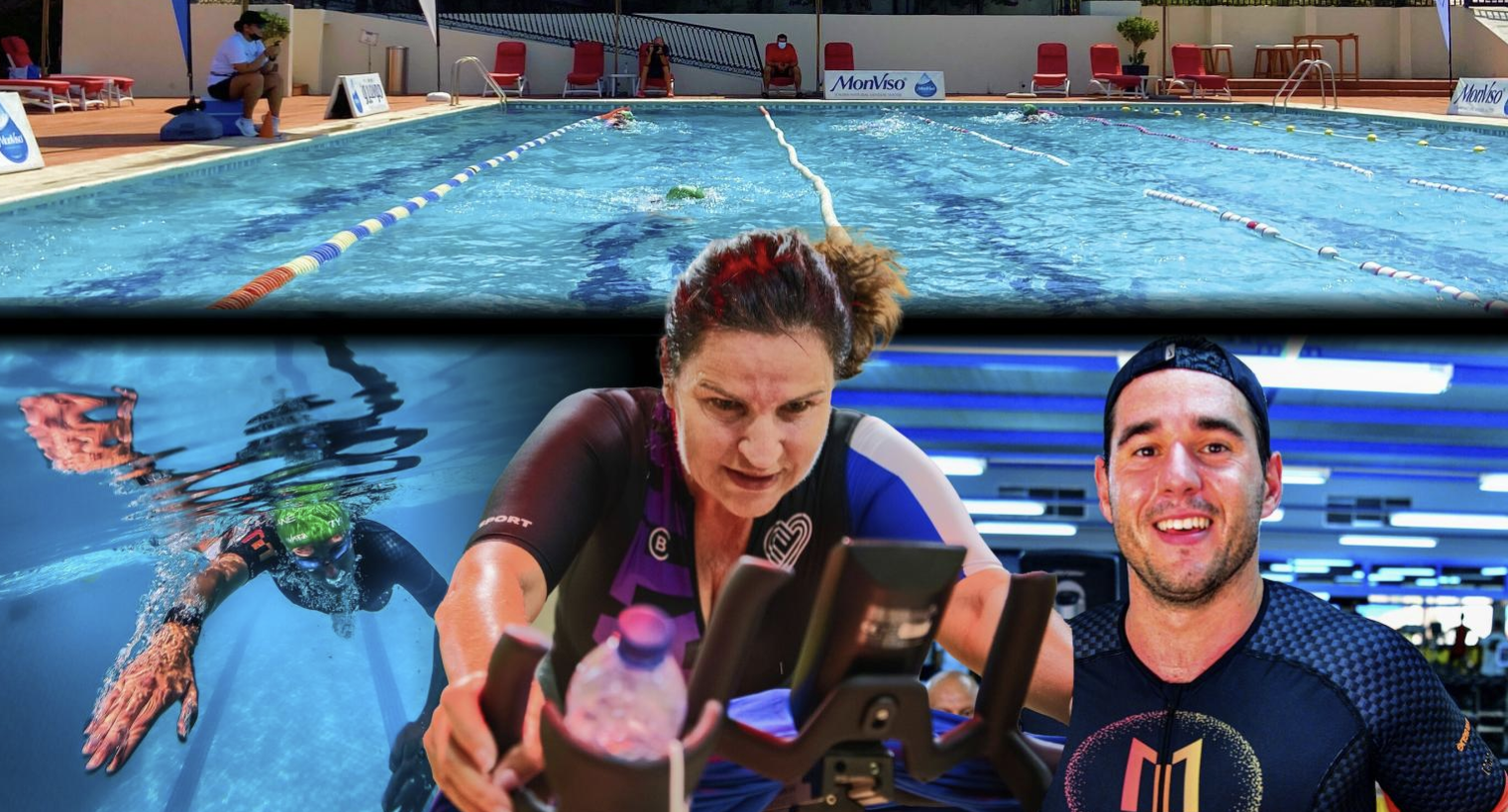 Sizzlers are one of the best foods to try out, and what better way to try it than visiting one of Dubai's oldest sizzler restaurants, Yoko Sizzlers. These guys have more than 30 different varieties of sizzlers and they're all made up to perfection EVERY. SINGLE. TIME. Each bite is flavourful and so yummy, that'd you'd have to remind yourself to not eat up the utensils. Imagine lusciously grilled pieces of meat or vegetables on a cast-iron plate, served with fries, mashed potatoes, mushrooms, etc with their secret in-house sauce. Just thinking about that makes us so hungry.
Where? Near BurJuman
Timings?
Weekdays: 12 noon-4pm 7pm-12pm
Weekends: 12noon -4pm 7pm-12.30noon
Contact Details? 04 396 8668
Al Nahda1 (Al Qusais) Opp. NMC Hospital
Timings?
Weekdays: 12 noon-4pm 7pm-12pm
Weekends: 12 noon -4pm 7pm-12.30 noon
For reservations call 04 250 5504.
View this post on Instagram
Looking to book a stay with your furry companion, then you've come to the right place. ME Dubai is launching its first-ever pet-friendly package 'POOCH by ME.' Guests at ME Dubai are now allowed to upgrade their stay to include their pawed companions. That's right! You can now stay with your dogs at the stellar ME Dubai. With some Insta-worthy views and spectacular skylines, guests can pay an additional amount and stay with their pooches in suites that are equipped with some of the BEST amenities that hotels can offer.
Price? Additional AED200/- on any room or suite booking rate
Where? ME Dubai, The Opus by Omniyat, Al Amal Street, Business Bay, 333371 Dubai
View this post on Instagram