Community
This Father Just Created A HUGE Origami Project In Dubai For His Daughter And It's Mind Blowing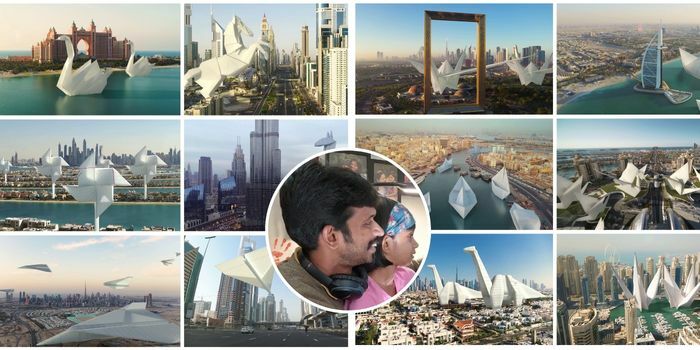 Sources say that the world is still attempting to find the depths of a father's love for his daughter.
Rohith Rao has been passionate about the intricate Japanese art of origami since his childhood. It was while passing down the skill to his daughter that he realised his next big project which is truly a sight to witness!
Rohith designed a mind-blowing video that features several origami creations set across various famous landmarks in Dubai.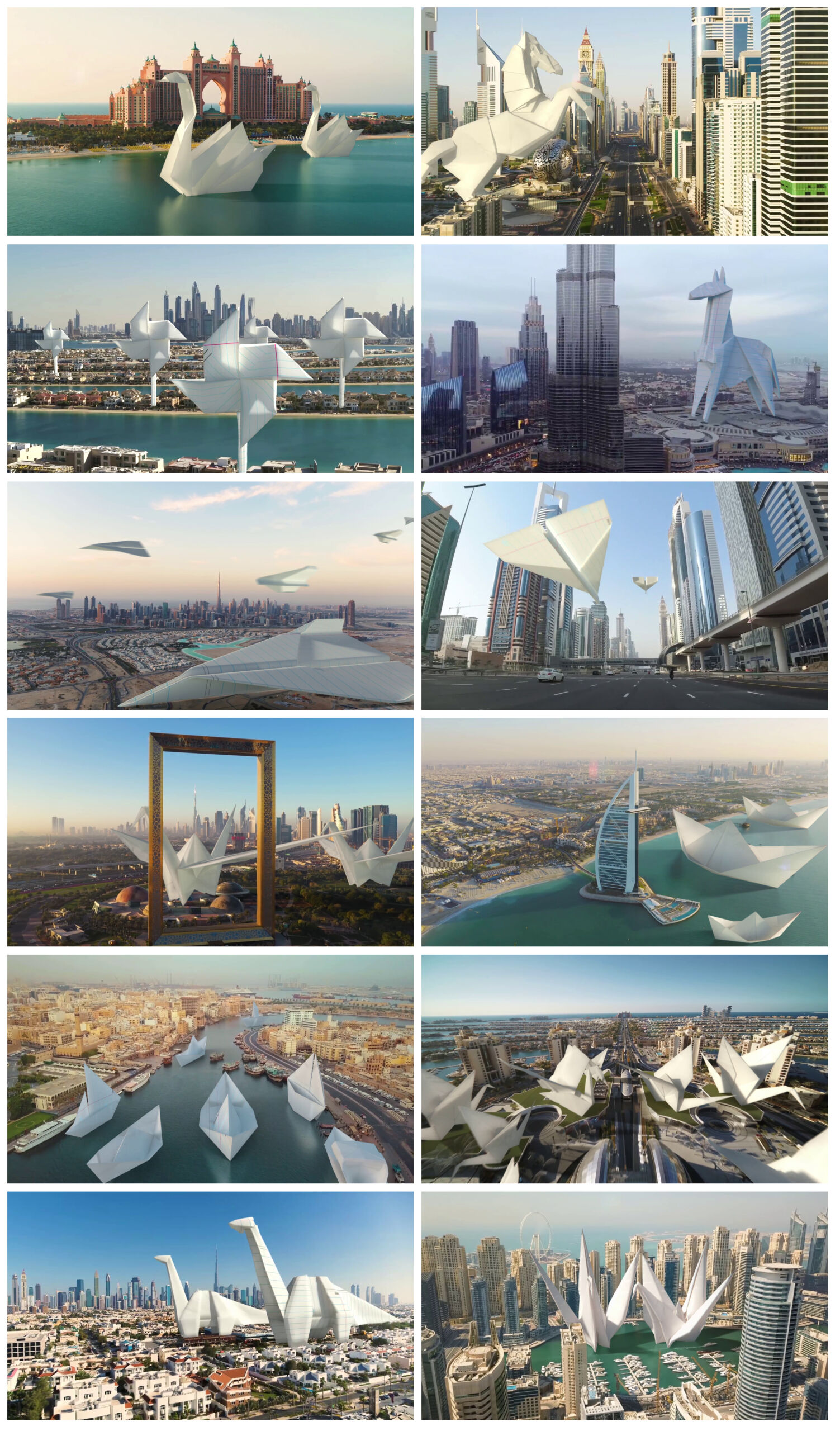 Image via Rohith
The artist was inspired by his daughter Vipanchi's wish to see the biggest origami in Dubai
And so he set out on the task, masterfully combining 3D and stock footage with his artistic and technical skills to create something phenomenal that you can be sure Vipanchi will be proud of for years to come!
Watch below: 
Rohith has been working as a 3D Art Director for the past 16 years and has completed over 500 projects in Dubai
He is currently a full-time freelance artist who loves to blend technology and art in his work- in true Dubai spirit!  His next mission is to make this fantasy vision that he created online come true.
View more of his unique work here!
View this post on Instagram
READ NEXT: This Digital Artist Has Just Created A Portrait Of Faz3 And It's Amazing