Expo 2020
The Ultimate Guide To The Three Districts At Expo 2020 Dubai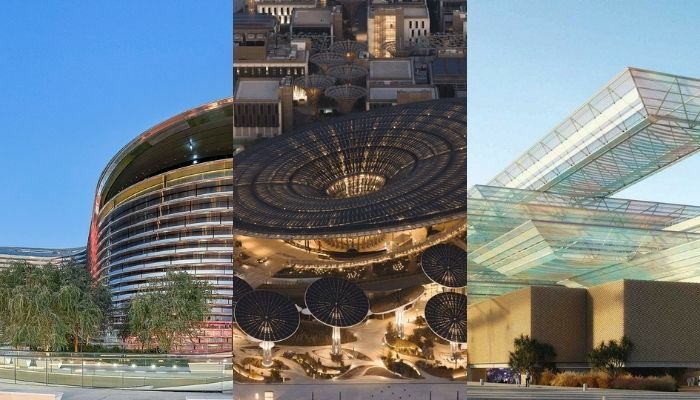 Expo 2020 Dubai officially opened to the public on October 1, 2021 and will conclude on March 31, 2022. It features 192 country pavilions and there are up to 60 live shows happening every day! The theme for Expo is Connecting Minds, Creating the Future' and the site is divided by three shining stars you should be aware of before you visit: The three districts – Sustainability, Mobility, and Opportunity.
Stay up to date with ALL the happenings going on at Expo 2020 Dubai via the Lovin Dubai blog!
Find the map below and note that the yellow area is the Opportunity district, the green is the Sustainability district and the blue is the Mobility district.
There are 3 districts at Expo 2020 and they've all got a lot going on so here's all you need to know about them!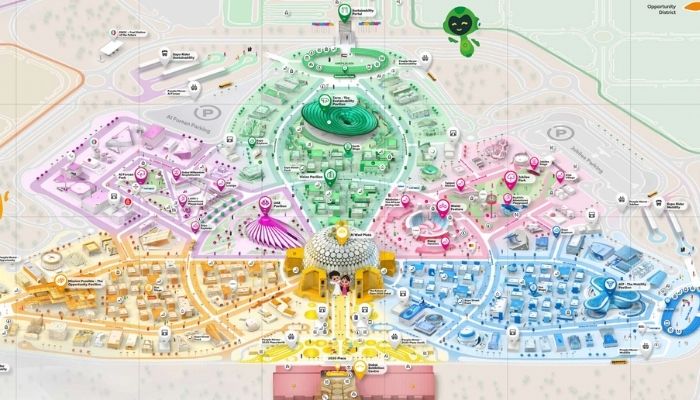 Terra – The Sustainability Pavilion
Expo 2020 Dubai recognises the importance of sustainable living and creating a clear path towards the future. With a strength in numbers, small actions can grow into positive global movements to protect our communities and preserve our planet.
As you explore the Sustainability District, you'll experience some of the world's most advanced technologies in action. For example, they have solar energy and water condensing 'trees', and water flowing through traditional 'falaj' irrigation channels. It also is home to Hammour House, a community art project which showcases a selection of visually striking and emotionally inspiring installations on-site. There's also a district stage that allows for 300 guests.
The district is also home to Terra -The Sustainability Pavilion. It will walk you through important issues like climate change, solar energy, smart use of water, and new advances in sustainability.
Within each district are the country pavilions which are inspired by them. You can walk through a waterfall in Brazil, water the desert in Czech Republic, enter a rainforest in Singapore, wear-cutting edge devices in Germany, and enter a miniature world in Netherlands. But there's more than just those country pavilions, like Azerbaijan, Bahamas, Bangladesh, Benin and more!
View this post on Instagram
Alif – The Mobility Pavilion
Mobility continues to transform the way we live, connect with others, understand different cultures, and exchange knowledge. Expo created connections to drive the world forward and break down the divide between the physical and digital worlds at the Mobility District.
As you walk through the Mobility District, you'll be greeted by robots that'll tell you to put your mask on and stay socially distanced. You'll ride in autonomous vehicles, see cutting-edge technologies like building your own robot or designing a spaceship, watching demos of hoverboards and jetpacks. You could also learn about space explorations, including the UAE National Space Programme and the Emirates Mars Mission. You'll also stand witness to innovative mobility devices in action on a 330-meter track that runs both underground and out in the open.
Within the Alif the Mobility Pavilion, you'll explore horizons which are at the core of human progress and build a harmonious, global society where information, ideas and goods are exchanged faster than ever before. It's all about when the physical and virtual worlds meet. You'll also stand in the world's largest lift!
Within the Mobility District, you could navigate the universe in Australia, uncover future minds in Russia, mix virtual and reality in the Republic of Korea's pavilion. There's more to visit in terms of country pavilions like Albania, Algeria, Barbados and more!
View this post on Instagram
Mission Possible – The Opportunity Pavilion
Expo believes in unleashing the potential in every individual and be an agent of change to unlock billions of opportunities! And that's why the Opportunity District is a venue that transforms dreams and aspirations into realities.
Walking through the Opportunity District, you'll interact exchange ideas with others, connect with change-makers, and get inspired by social innovators.
Mission Possible, is the official Opportunity Pavilion which allows visitors to unlock their potentials by joining a global mission, follow in the footsteps of mentors, and pledge to make a better future. The mentors are Mariam, Abel, and Mama Fatma – whose seemingly small actions have created a big impact in their communities in the areas of food, water and energy.
The Opportunity District will have you building a more balanced world in Ukraine, revealing new perspectives in Monaco, c0o-create with AI in the UK, taking hikes in Switzerland, and see lives change in Malawi. There's more though! You can also visit Armenia, Belize, and Bahrain pavilions to mention a few.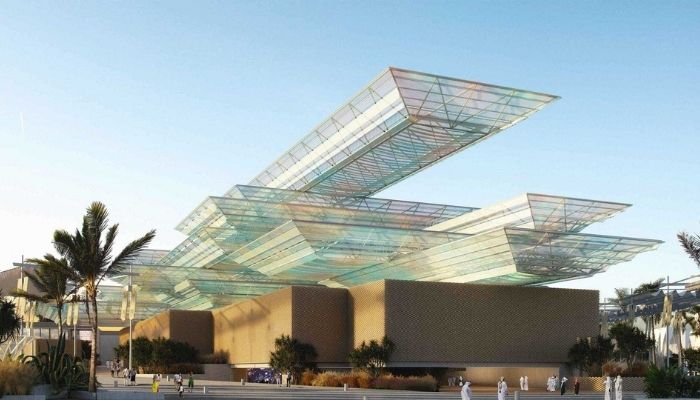 Read next: EVERYTHING You Need To Know About Expo 2020 Dubai
What is Expo? What are the pavilions? What are the sub-themes? And the most important question, do they really have over 200 restaurants at Expo? All your questions, answered!
Read it here.