Best Of Dubai
11 Things To SPICE UP Your Weekend!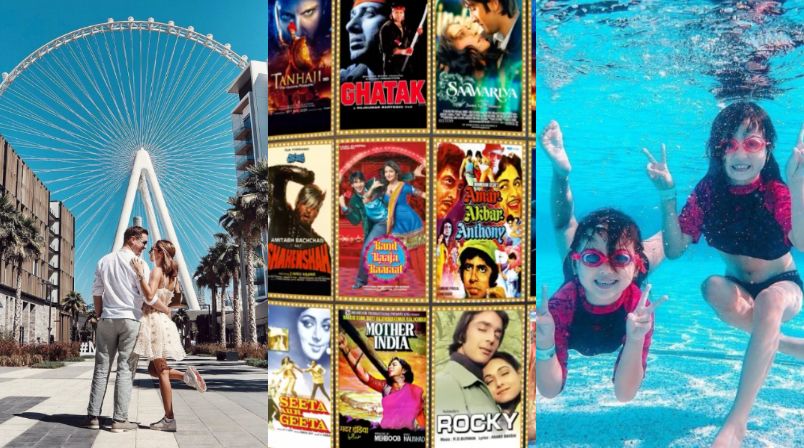 Thank God it's the weekend again! After a long week of working away and being a responsible adult, you deserve some time off to fully relax. Here are some carefully crafted events and activities that you can enjoy this weekend with zero hassle.
We even did all the work for you so you have to do nothing but live your best life for the next two days!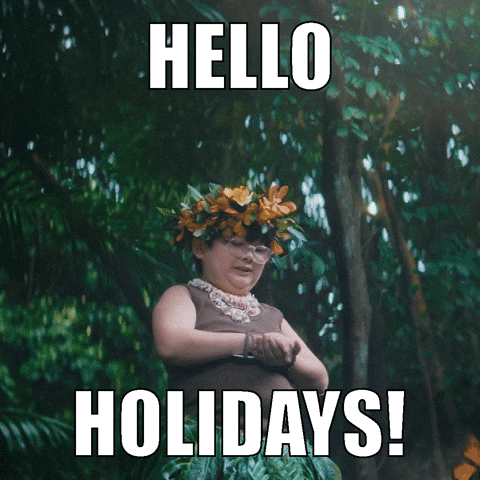 11. Team Angel Wolf
Get your weekend started off right by joining the inspiring Team Angel Wolf for their amazing challenges which will get your adrenaline pumping. Not only is this a great way t0 get some movement after spending the whole week at your desk but you would contribute to a great cause. You can head to an off road session with Rio and Nick, hosted by the Grit Girls on Friday near Al Qudra. If you wanna sleep in on Friday you can still take part in the 60 km cycle at Al Qudra on Saturday.
Date? July 2 – July 3
Time? 5:30am 
View this post on Instagram
10. Indulge in a South African brunch: The Mzansi Brunch
Now, this is one you've never heard before. The first-ever South African brunch – now in 𝔻𝕌𝔹𝔸𝕀. Calling all your saffas, for the first event taking place this Friday at the fabulous The London Project.
Expect your shisa nyama and kele wele as part of the feast, as well as music that'll remind you of home at the Mzansi brunch.
Where? The London Project, Bluewaters Island 
WhatsApp +971523546991 to book!
View this post on Instagram
9. Yas Island
Yas Island is an oldie but a goodie. What better way to beat the heat this summer than heading to the waterpark that never disappoints. Parent rejoice because your little ones get to enjoy the amazing rides and everything Yas Island has to offer for FREE this whole summer. Trust us, you HAVE to take advantage of this!
Make your bookings here
Dates? The offer lasts until September 30, 2021
For kids below 12 years of age, when accompanied by a paying adult.
*Starting from price is per adult sharing double/twin room, and is inclusive of breakfast & theme park tickets for up to 2 adults and 2 children below 12 staying in the same room.
View this post on Instagram
8. Bollywood Parks
Head to Bollywood Parks Dubai this weekend for the deal of a lifetime. If you book before July 4 (or by end of day on July 3!), you can access all rides, exhibits, and shows for AED 50 ONLY! It really doesn't get better than this especially for all the Bollywood lovers out there. So don't miss out and take the fam out for an amazing day of entertainment for a great price.
Price? AED50 per person
The FLASH OFFER is available to purchase until July 3 and tickets purchased are valid until July 31
Offer? For AED50 enjoy complete park access at BOLLYWOOD PARKS™ Dubai
Get your tickets right HERE. For more deets, call 8002629464. 
View this post on Instagram
7. Caesar's Palace
Tired? Why not live in the moment and have yourself a weekend away at the Caesar's Palace Dubai and forget all your responsibilities?! Whether you wanna sit back and enjoy the sun and sand or you wanna take part in some fun activities to get your blood pumping, Caesar's Palace has got you covered.
Call +971 4556 6666 for reservations or inquiries.
To make a restaurant booking, contact +971 4556 6466, or email stay@caesarsdubai.ae.
View this post on Instagram
6. Dancing Thaiger
This recc is for all of the brunch enthusiasts and foodies out there with the ultimate new brunch spot: Charm Thai.  Enjoy their amazing food and drinks with killer prices based on the package you choose. Their mouthwatering packages start from only AED 199 per person and are perfect for any event!
Price? Packages range from AED199 to AED699
Location? Crowne Plaza, Dubai Marina
Date? Every Friday
Time? 1pm – 4pm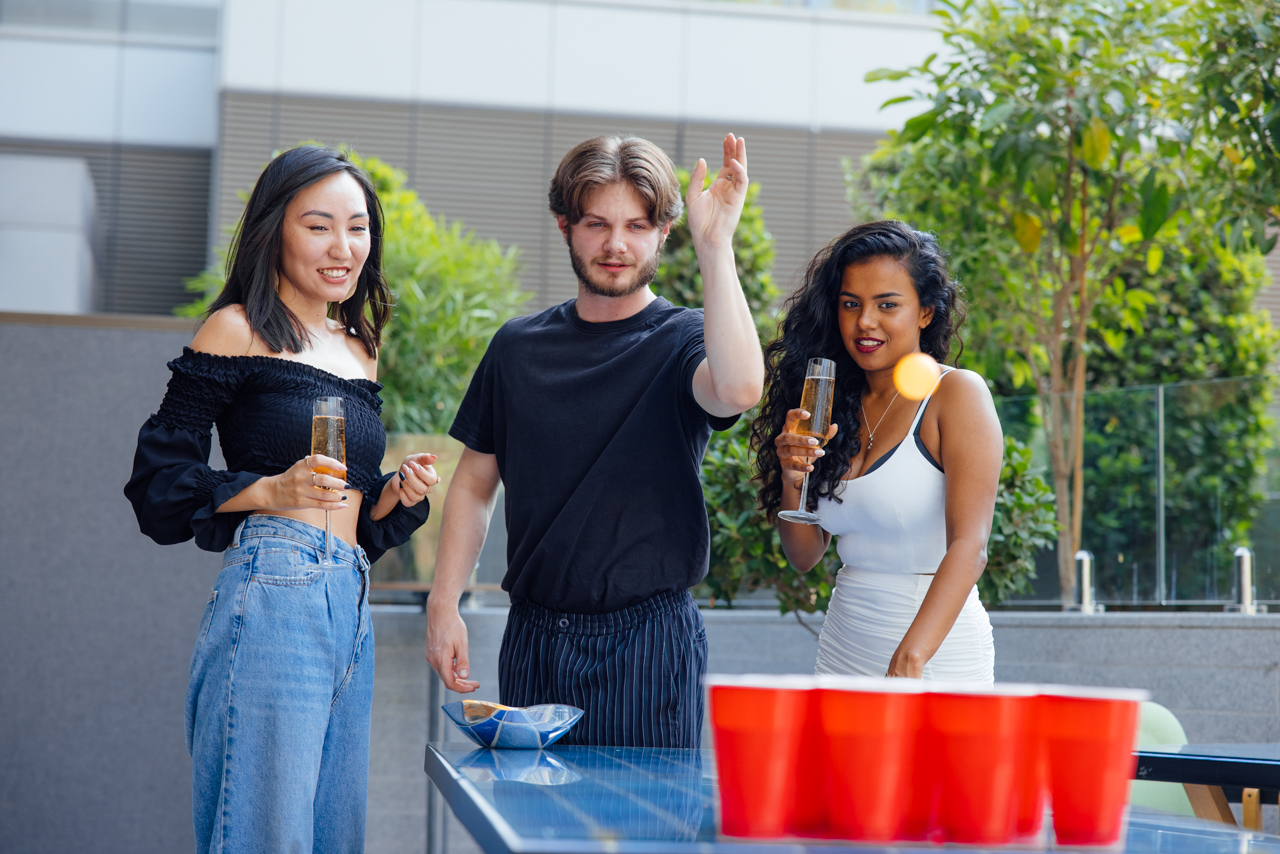 5. EETEN Urban Kitchen
IT'S A PATTY MELT PARTY AT EETEN URBAN KITCHEN
EETEN Urban Kitchen is firing things up for sandwich fans with the launch of their new patty melt.
The all-day eatery's special take on this iconic burger-sandwich hybrid is worth the indulgence and includes a 100% beef patty, crispy fried onions, American cheese, and signature cocktail sauce served in between two thick toasted brioche slices with a side of French fries or house salad.
For just AED67, the savoury flavours from the beef mixed with the sweetness of the onions and decadence of the melted cheese promise a delightful sandwich experience that will be hard to beat! So pass by for some awesome COFFEE-FOOD-CONVERSATION today!
Price? AED67
Location? Dubai Marina Mall
Time?  8am to 12am
View this post on Instagram
4. YAMAHA Audio Showroom
It's finally back and better than ever! YAMAHA fans make sure to head to the newly refurbished audio showroom over the weekend for an exciting giveaway. You have the chance to win an amazing home theatre system from YAMAHA as long as you visit their new store and snap a pic with the home theatre demo room. Upload your pic to IG using the #VisitYamahaTDM and tag @firefliesme. Ouuu and remember to make your IG account public, so we can spot your awesome posts!
Location? Dubai Mall – Level 2
Date? July 4 is the last date to enter
View this post on Instagram
3. Red Madness Dubai
Get the best of both worlds with the Red Madness Party Brunch which gives you amazing food and drinks as well as a great party vibe that is VITAL for you to destress after a long week. It's the most anticipated Party Friday brunch in town and you can except some Hip Hop and Urban Beats to dance the day away to.
Price? Free 
Location? Vii Club Lounge, The Secret Garden – 7th Floor
Date? July 2
Time? 3pm – 7pm
Book here.
View this post on Instagram
2. The Ripe Market
Go support your local business and their artisanal products this weekend at the Ripe Market this weekend. The Ripe Market is a hit every time so make sure to go and snag some amazing and one of a kind piece for yourself, whether that's jewellery, handmade bags, or vintage merch. There's literally something for everyone at Ripe Market and you can deffo make a day out of it with family and friends.
Entry fee? FREE
Location? Times Square Center
Date? June 3, June 10, June 17
Time? 10am – 5pm
Check their socials for more deets! 
View this post on Instagram
1. The Workshop
The Workshop is a community space that combines several activities to give you the best experience every time. Take your pick from the amazing art gallery, the sustainable store, the café or the tremendous amount of workshops they offer every single day. It's the perfect spot for art enthusiasts and people who like to keep their IG feed looking hella fresh. Anyone over 15 years is welcome to wander about in this cool space and participate in the activities available. There are two brilliant workshops this weekend that feature water marbling and photographic painting.
Price? 189 -262
Location? Villa 45, St 23b, Jumeirah
Date? June 2-3
Time? 2 PM- 3:30 PM and 11am – 12pm
Book here.
View this post on Instagram
Listen To The Lovin Daily: A Dubai Influencer Gets Deported For Smoking Hashish Live On Instagram
The Lovin Daily: A Dubai Influencer Gets Deported For Smoking Hashish Live On Instagram https://t.co/24gZaPwRM9

— Lovin Dubai | لوڤن دبي (@lovindubai) June 30, 2021