Best Of Dubai
Top 10 Most-Talked About 'Dubai' 2021 Moments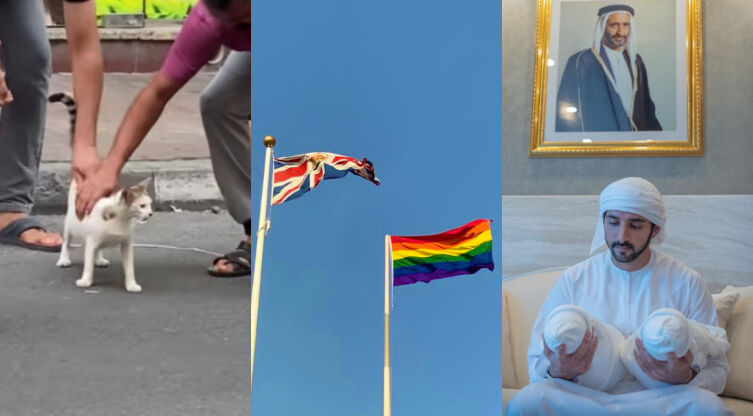 As 2021 inches closer to the new year, let's take a trip down memory lane.
From the birth of the royal twins to extremely touching community stories that encouraged a string of kindness, 2021 has not only been a great year for the city but even a greater year for the community.
2021 in a nutshell was all about hustling, acceptance, tolerance and rebuilding. Rebuilding relationships, the economy and more so rebuilding ourselves and our morals.
Thus, looking back at this incredible year, here are the 10 most-talked about Dubai moments that completely encapsulate the essence of 2021
*In no particular order.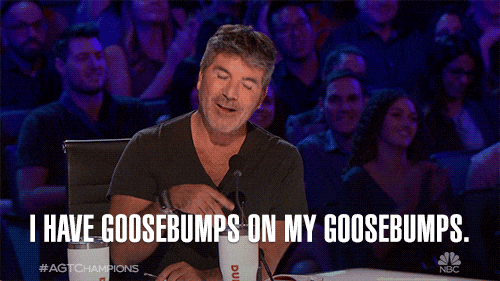 10. The ROYAL twins! May 21, 2021
How could we NOT start this list with the birth of Fazza's babies?!
Dubai's Crown Prince, HH Sheikh Hamdan Bin Mohammed bin Rashid Al Maktoum and his wife HH Sheikha Sheikha bint Saeed welcomed the royal twins on May 21, 2021, and the city… the country was left with MAJOR baby fever.
View this post on Instagram
9. The opening of Expo 2020, Dubai: October 1, 2021
It was all Expo talk all day, erraday for 7 days a week, 30 days a month until the opening of the much-anticipated world fair.
And since the opening, Dubai and its people have never been the same. Within just 2 months, everyone from diplomats, royals and billionaires to celebs, bloggers, influencers, singers and designers have graced the Expo.
8. The one where the UAE welcomed its first medal at the Tokyo Paralympic Games!!
Mohamed Al Hammadi who won a bronze in the 100 metre T34 wheelchair race at the Olympic Stadium
Clocking 15.66 seconds, Al Hammadi will bring home the UAE's first medal at the Tokyo Paralympic Games!!
View this post on Instagram
7. When the Real Housewives of Dubai was announced on November 1, 2021
The executive producer and reunion host Andy Cohen revealed that the new addition of the reality television series, Real Housewives, will be set and filmed in the skyscraper-studded city.
The binge-fest of a reality show will air on Bravo in 2022, and the rumoured cast for the Dubai instalment is already out and has social media abuzz.
And with the rumoured cast for the 11th season consisting of socialites, Sara Al Madani, Caroline Stanbury, Caroline Brooks, Lesa Milan Hall, Chanel Ayan and Nina Ali, the upcoming show was all people were talking about for WEEEEKS!
ALSO READ: From Israel To The Vaccine: Dubai's Top 10 Defining Moments Of 2020
View this post on Instagram
6. When Dubai residents got rewarded for SAVING a pregnant cat from falling to her death! August 24, 2021
This wholesome story will have your heart.
A group of quick-thinking Dubai expats saved a pregnant cat from falling to her death from a residential building at Frij Murar, Deira at 8:18am on Tuesday, August 24.
His Highness Sheikh Mohammed bin Rashid Al Maktoum, the ruler of Dubai was so amazed by the heroic deed of four men in Dubai that he granted them each with an AED50,000 reward. CRYING! This story was a domino effect for so many more kind deeds to follow.
View this post on Instagram
5. When Ain Dubai opened in all its glory on October 21, 2021!
The world's largest and tallest observation wheel – Ain Dubai roped in Fazza for promotions and long story short… that's how Ain made this list.
View this post on Instagram
4. When the Hope Probe SUCCESSFULLY reached Mars' orbit at 8:13PM on February 9, 2021
Dubai's landmarks turned RED, visitors were welcomed with a 'Martian Ink' passport stamp upon arrival and it was a total moment of PRIDE!
View this post on Instagram
3. The Pride Flags became the talk of the town on June 28, 2021
This moment caused quite a stir on social media among a community where LGBT+ is criminalised.
The pride flags were hoisted at the UK embassy in celebration of June pride month, to affirm pride in the diversity and values of equality, inclusion and freedom in the UK.
June is #PrideMonth and around the world we celebrate the equality and visibility of #LGBT+ people. Today, we are flying the rainbow flag to affirm our pride in the UK's diversity and our values of equality, inclusion and freedom. #Pride2021 pic.twitter.com/dv3Lgl1SIV

— UKinUAE 🇬🇧🇦🇪 (@ukinuae) June 28, 2021
2. When Sheikh Zayed turned into a sea of humanity on Friday, November 26
SZR turned into a giant race track with 146,000+ residents coming together to form the world's largest run. Oh ofc, Fazza got in on the fun as well.
What a way to end this year's Dubai Fitness Challenge (DFC).
ALSO READ: The Top 10 Dubai Instagram Moments Of 2020
View this post on Instagram
1. The weeeekend change and the 4.5 workweek for goodness sake! That was an absolute SHOCKER. December 7, 2021
The UAE became the first country globally to roll out a national 4.5 working week, shorter than five days for federal entities.
The four and a half-day working week, with Friday afternoon, Saturday and Sunday forming the new weekend will come into effect from January 1, 2022.
View this post on Instagram
Listen To The Lovin Daily: Residents Are Fined AED3k For Not Wearing Face Masks