Emirates
7 Landmark Spots You Need To Tick Off Your UAE Road Trip List ASAP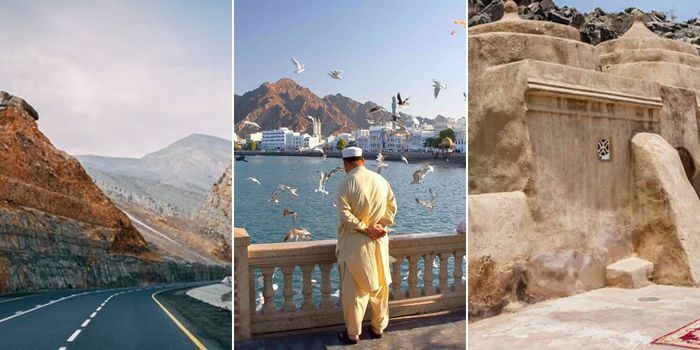 7 Landmark Spots You Need To Tick Off Your UAE Road Trip List ASAP
It's easy to stay comfortable in a certain location, especially when you live in the UAE, where the options for scenic routes are a plenty.
But in the spirit of the UAE's 51st National Day, let's reflect: Just how much of the entire UAE have you seen?
If you feel like there's room to explore much more, then this list may just inspire the next road trip you plan with family and friends.
Here are 7 different spots well-worth a drive, one for each Emirate of the UAE:
1. Sheikh Saeed Al Maktoum House, Dubai
The current ruler of Dubai, His Highness Sheikh Mohammed bin Rashid Al Maktoum, was raised in this very building that needs to be added to your list.
This royal residence was lived in from 1912 to 1958 by Sheikh Saeed Al Maktoum.
View this post on Instagram
2. Al Badiyah Mosque, Fujairah
This mosque is thought to be the oldest mosque in existence and it right at the Eastern part of Fujairah.
It is estimated to have been built at around 1446, with Ottoman culture's influence.
View this post on Instagram
3. Qasr Al Hosn, Abu Dhabi
One of the oldest forts in the UAE, Qasr Al Hosn also hosts the tallest flag towers in the country. Many historical facts about the UAE can be learned at the site, as one of the royals' residences decades back.
View this post on Instagram
4. Sharjah Archaeology Museum, Sharjah
The hidden gem not a lot of UAE residents hear about but is such a delight, especially for those interested in history and archaeology.
The museum's website describes it as "unique for its location along the Al-Majarrah Waterfront in the Heart of Sharjah and for being the first of its kind in the United Arab Emirates. The museum displays thousands of unique artifacts that highlight the great Islamic Civilization from the first century AH (7 AD) to the fourteenth century AH (20 AD).
View this post on Instagram
5. Ajman Heritage District, Ajman
Home to traditional buildings and antiquities, Ajman Heritage District is a nostalgic place for many and an spot to simply be away from the city life's bustle. An experience of culture, guaranteed.
View this post on Instagram
6. UAQ National Museum, Umm Al Quwain
Study the history of the UAE and its people through the artefacts and architecture of the past.
View this post on Instagram
7. Forgotten Village, Ras Al Khaimah
Grab your hiking buddy, water and get exploring!
View this post on Instagram