Expo 2020
Black Eyed Peas Will Perform All Their Classics At Expo 2020 This Month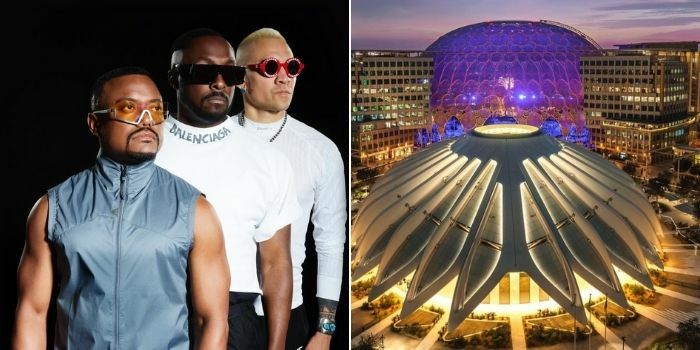 Black Eyed Peas Will Perform All Their Classics At Expo 2020 This Month
"Imma Be up at the Expo, chillin and living that good life…" while catching Black Eyed Peas live and in action. 
Millennials and even some Gen-Z's who grew up listening to this pop-rap group, you're gonna love this: Black Eyed Peas will be performing at Expo 2020 Dubai this January 25. 
Catch the iconic group take on the Al Wasl Stage this January – woot!
View this post on Instagram
The trio will probably perform iconic hits like My Humps, Where Is The Love and Let's Get It Started
Maybe even some of their latest hits, who knows?
Filipino-American rapper Apl. De. Ap, Will.I.am and Taboo will perform at Al Wasl Plaza as part of the Infinite Nights series of the Expo 2020.
View this post on Instagram
So far, Expo 2020 has even had artists like Alicia Keys and Nancy Ajram live right at its heart, the Al Wasl Plaza
View this post on Instagram
If you're planning on catching them live, here are a couple of things you should know..
The group's performance will start at 20:30, and is open to all Expo pass holders.
If you want to enjoy from the comfort of your own home, however; it will also be live-streamed on this link.
View this post on Instagram
READ MORE: 8 YUMMY Vegan Spots At Expo 2020 Dubai To Check Out This Veganuary
New year, new you, new lifestyle choices!
Start the year on a different note and why not try the trend that's been taking the world by storm!? Switch it up and try going vegan for an entire month this Veganuary. And with restos amping up their vegan menus, it won't feel like you're missing out on anything.
In fact, with Expo 2020's lineup of exquisite vegan offerings, the real FOMO lies in not trying them out at all.
A vegan diet excludes all meat, fish, dairy, eggs and other animal products. Veganuary challenges you to follow this plant-based diet for the whole month of Jan because choosing a plant-based diet is kinder to our planet and our animal friends.
As for those who just can't compromise on the taste of meat, the restos mentioned below may just leave you pleasantly surprised with their meat-less meat taste!
Read the rest here.