Dubai
Dubai Has The World's Highest Infinity Pool And It Looks Slick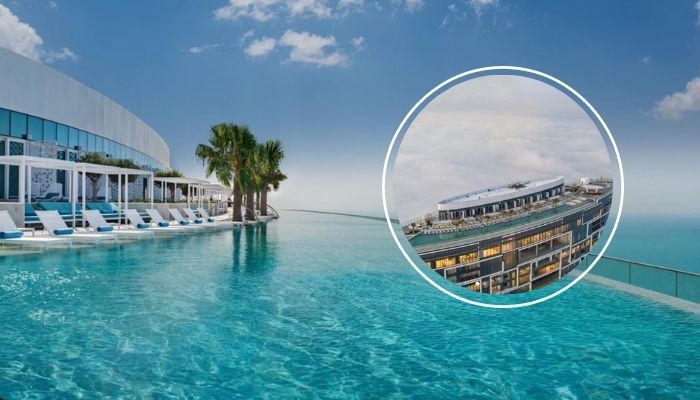 We're pretty much used to it at this point, Dubai having the biggest, tallest, BEST in most things so we didn't think anything else could surprise us.
That is.. until pictures and videos from peeps experiencing the world's highest infinity pool started popping up.
The world's highest infinity pool is in Dubai and it looks beyond heavenly
The 94-metre long infinity pool located at the Address Beach Resort is a Guinness World Record holder
The pool sits at 964 feet above ground on the 77th floor of the hotel (whoah!)
Could this BE any bigger?
It sits at 94 metres (311ft) long and 16 meters (54ft) wide!
Not to mention, it boasts the BEST views of the Marina sunset and skyline.
This is next-level
Forget your bedroom window's views, THIS is where it's at