Latest
Dubai Is Getting Its Very Own Real Estate Reality Show And It's Airing Next Week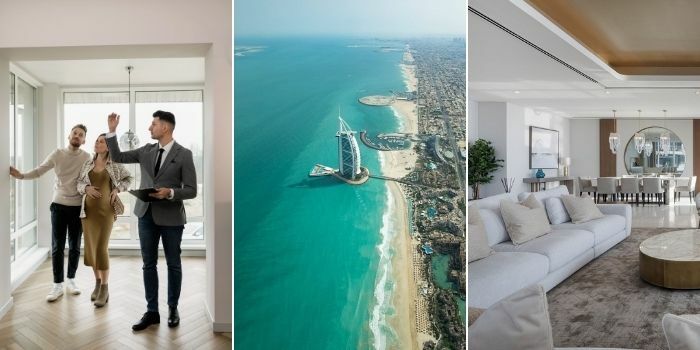 The real estate market in Dubai has definitely been killing it over the past few months, with houses selling for millions! This city is a real estate agent's playground because there are a lot of new properties being developed annually and they're all top-notch stuff.
If you've been on Netflix recently, you would've seen 'Selling Sunset' in the top 10 in the UAE. It's a reality show based on the lives of real state agents who work at the Oppenheim Group, and if you're obsessed with it… we have MAJOR news for you!
Dubai is getting its very own 'Selling Sunset' inspired reality show based on a local brokerage
View this post on Instagram
Dubai Hustle will air on May 23 in 2 parts with the second part airing later this year
With the luxurious life that Dubai promises and of course the million Dirhams-worth properties, you know this show will have lots of viewers! Haus & Haus have been very hush-hush about the news but they did say that the series is divided into 2 parts and people can watch it on BBC Three and iPlayer.
Need more juicy info? Well BBC describes the show as "…a group of 20-something real estate brokers from across the UK as they try to earn the big bucks in this playground for the super-rich. With exclusive access to one of the busiest high-end, Brit-owned property agencies in the city [haus & haus], this sun-soaked series will follow the young agents' fortunes as they navigate their way through this cutthroat and highly competitive world."
The show has been in production since March 2021 and it's airing next month – grab the popcorn bags!
View this post on Instagram