Dubai
Liverpool Star VVD Is Enjoying The Best Of Dubai As He Recovers From His Serious Injury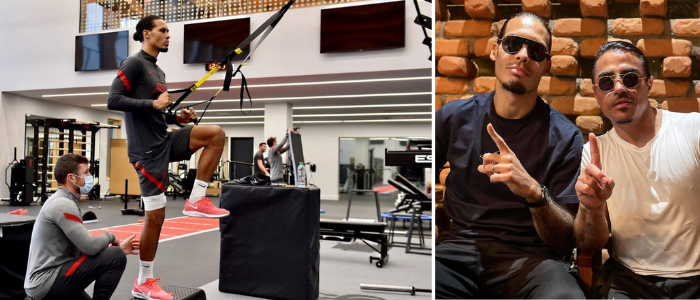 Liverpool's star player Virgil Van Dijke (VVD) is in Dubai as he is still recovering from his serious ACL injury. But, he's not letting the injury and its surgery get in the way of him enjoying the best of Dubai.
He managed to spend a little time with everyone's beloved Salt-bae
After stars like Steve Harvey and the late Maradona enjoyed Salt-Bae's company, VVD also made a quick visit to Nusr-et.
Excitement on the football field hasn't stopped for Liverpool
After being tackled by Everton goalkeeper Jordan Pickford, VVD suffered a pretty brutal injury that also made him miss last night's game. The recovery time might even keep him away from the field for the upcoming English Premier League.
Even though he could not be with his team at the game yesterday, Liverpool won the match. with an incredible lead of 7-0. VVD and his teammates also dominated the nominations at the FIFA FIFPro Men's World 11 awards.
Two visits in the same year
VVD was also in town earlier this year in February with his teammates having a good time while practising some drills!