Dubai
Nusret Reenacted A Famous Scene From The Godfather And Hinted About Going to Hollywood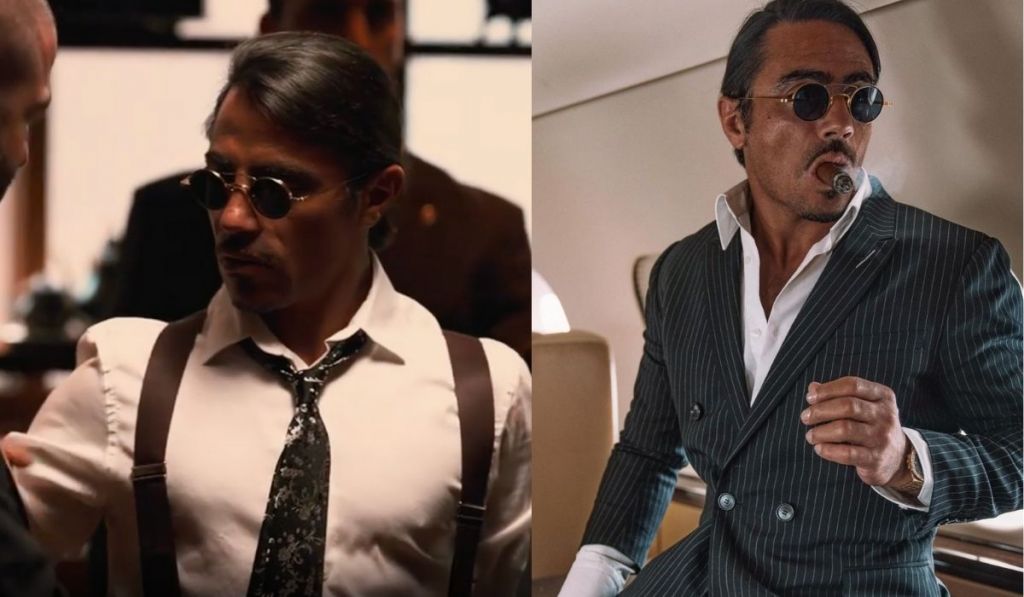 In another one of Salt Bae's many musings, he posted a video re-enacting a scene out of The Godfather, even hinting about going to Hollywood.
It comes as no surprise that the restaurateur who turned his 'meme' fame into a global powerhouse has remained consistent with content output, constantly pushing himself outside comfort zones and catering to his brand unapologetically.
Salt Bae himself in Hollywood? Hmmm…
Donning the OG Tony Montana look, Nusret Gökçe put out a minute-long video completely re-enacting a scene out of The Godfather.
Looking at the butcher's usual fashion choices, it's safe to say he's a huge fan.
The original scene that inspired the re-enactment:
'Salt Bae' continues to do the most with his platform, showcasing his passions that range further than his restaurant business
Even after all the success, Nusret makes it a point to remind people to always remember their roots
With more than 37 million followers on Instagram, the influence Salt Bae makes on people and future entrepreneurs are quite grasping. 
Amid the steak slicing, salt pouring, celebrity-feeding videos, he also reflects on where he started, as a butcher to remind people not to 'forget where they come from.'
He recently gave back to the community he was born in
For the Holy Month of Ramadan, Nusret decided to give back to the village where he was born, by contributing a library, mosque, guest house, and an entertainment center to be built.
Along with this, he also added English language courses and a computer lab, named after his parents 'Fatma and Faik Gokce.'
Inspiring!
Listen to The Lovin Daily: Why The 'Watch Doctor' In Dubai Is The True Hidden Gem Everyone Needs To Visit