business
Podcast: This Company Is Helping Women Entrepreneurs Gain Financial Literacy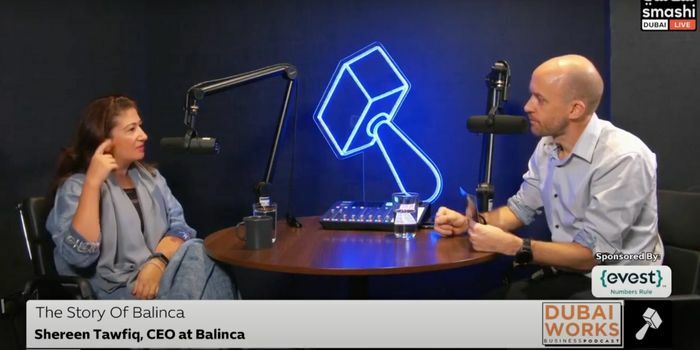 POCAST: This Company Is Helping Women Entrepreneurs Gain Financial Literacy
This episode of the DUBAI WORKS Podcast is brought to you by Evest.
This week on the DUBAI WORKS podcast is Shereen Tawfiq, the CEO at Balinca.
Balinca- which stands for BALance Sheet, INcome statement, CAshflow is a company that works to empower female entrepreneurs by teaching them the fundamentals of financial literacy in order to properly manage their SMEs.
Balinca uses gamification and simulation to make the knowledge transfer fun and easily comprehensible to those who come from a non-financial background.
Watch the trailer below or subscribe to watch here.
Shereen grew up in a world of Math and Accountancy, all thanks to her Father
Behind every successful woman is a father who didn't give in to prevailing stereotypes!
Shereen's interest in finance was fostered by her father, who made sure that his four daughters were adept at handling their own expenses. By the age of 19 she began working with him, before which she had grasped the concept of the stock market, foreign exchange and investments.
Today, Shereen's company Balinca is helping women cut through all the heavy jargon and boost their confidence in the finance world!
Listen on podeo here. 
Follow Dubai Works wherever you listen to your podcasts