Dubai
PODCAST: This Company Provides Freelancers With All The Support They Need To Grow In Dubai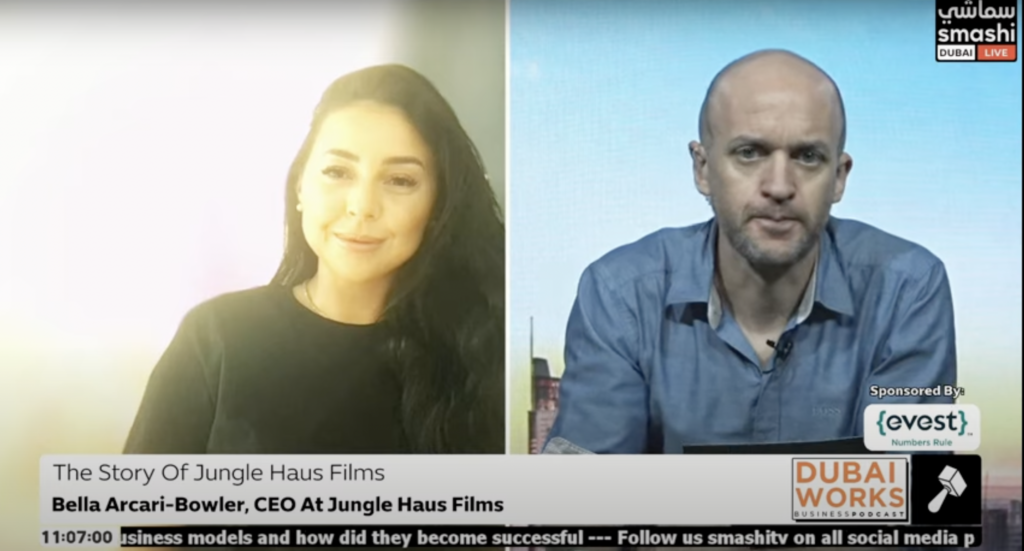 PODCAST: This Company Provides Freelancers With All The Support They Need To Grow In Dubai
This episode of the DUBAI WORKS Podcast is brought to you by Evest.
This week on the DUBAI WORKS Podcast, we spoke to Bella Arcari-Bowler, the CEO at Jungle Haus Films.
A media production house in Dubai, with a specialization in visual storytelling, Jungle Haus Films covers everything from development to production to editing services.
In the podcast, Bella shares the story of Jungle Haus Films and its future plans. She also delivers valuable insights into the media and content production landscape in Dubai.
Watch the trailer below or subscribe to watch here.
"The reason why we call it Jungle Haus is because we want it to be everyone's home. Come back to the house, work from our studio… let us help you grow your business"
Freelancing in Dubai can be a difficult task, especially if you're a beginner.
But Jungle Haus has set up an affordable subscription model that helps freelancers by giving them office space. It also helps with several back office operations such as invoice, banking, marketing, admin and strategy.
Follow Dubai Works wherever you listen to your podcasts