Latest
Watch: A 140 Year Old Turtle Washed Ashore The Deira Islands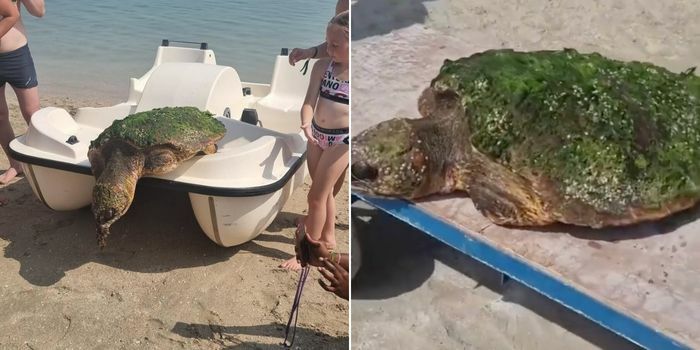 The WWF has found that sea turtles have been swimming across the oceans of the world for over 100 million years now. They are an endangered species that organisations are trying to preserve across the world.
A sea turtle that was approximately 140 years old washed ashore on Deira Island yesterday, where she was spotted by the staff of Hotel Riu Dubai.
The turtle was missing a leg and was quickly transported to a biologist by the staff, under the guidance of the Dubai Municipality.
The biologist examined the skin and the growth on the shell of the turtle and was able to approximate the age.
videos and images via @hernany_lima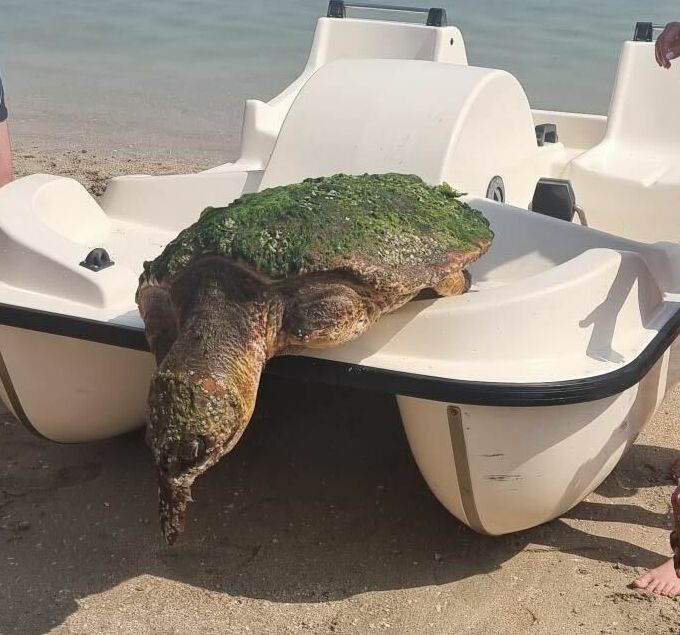 The staff have reported that the turtle came from the sea in a very bad condition and passed away yesterday evening
They added that the Dubai Municipality had tried their hardest to rescue the marine animal since they found her at 9:30 am yesterday, but were unsuccessful.