Latest
WIN: Exclusive VIP Passes And FREE Rides At Global Village!
A FAABB prize here for Lovin Extra members ONLY! Located on Sheikh Mohammed Bin Zayed Road E 311, Global Village is the FIRST family destination for culture, entertainment, dining and shopping in the region. Trot around the globe and taste the delicacies from each region at just ONE destination. Bringing cultures of the world together,......
Can't Access What You Want?
Become A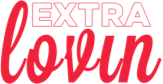 Member
Subscribe