Latest
Residents Are Reporting Month-Long Waits For New Emirates IDs: Here's The Quick Fix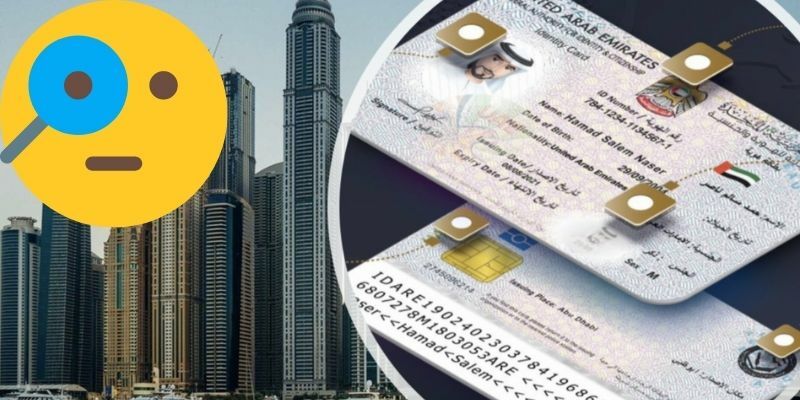 Residents Are Reporting Month-Long Waits For New Emirates IDs: Here's The Quick Fix
Residents are reporting long wait times for their new Emirates IDs to process. This is due to a backlog, as the UAE's Federal Authority for Identity and Citizenship (ICA) is currently rolling out fancy new Emirates IDs.
The new generation of Emirates ID will have advanced technological characters with higher capacity and electronic data interpreting features and currently, the wait can be anything from days up to four months for the ID to come through.
But worry not! Emirates IDs are nearly a second skin for Dubai residents and authorities have ensured that while you're waiting for the physical card to come through, you can access a digital copy via the ICA app.
The simple steps to applying for a new Emirates ID
Download both the ICA Gov app AND the UAE Pass app, which will help grant you access to the ICA app
Apply for Emirates ID renewal
Find your ID via the Personal Wallet
The QR code on the digital ID will suffice while you wait for your physical card to arrive
Via the ICA app residents can apply for services of the Federal Authority for Identity and Citizenship, such as visa, residency and Emirates ID services, for themselves and their sponsored.
UAE PASS is the first secure national digital identity for citizens and residents, enabling them to access many online services across various sectors, sign and authenticate documents as well as transactions digitally, request a digital version of their official documents, and use the official documents to request services from our partners.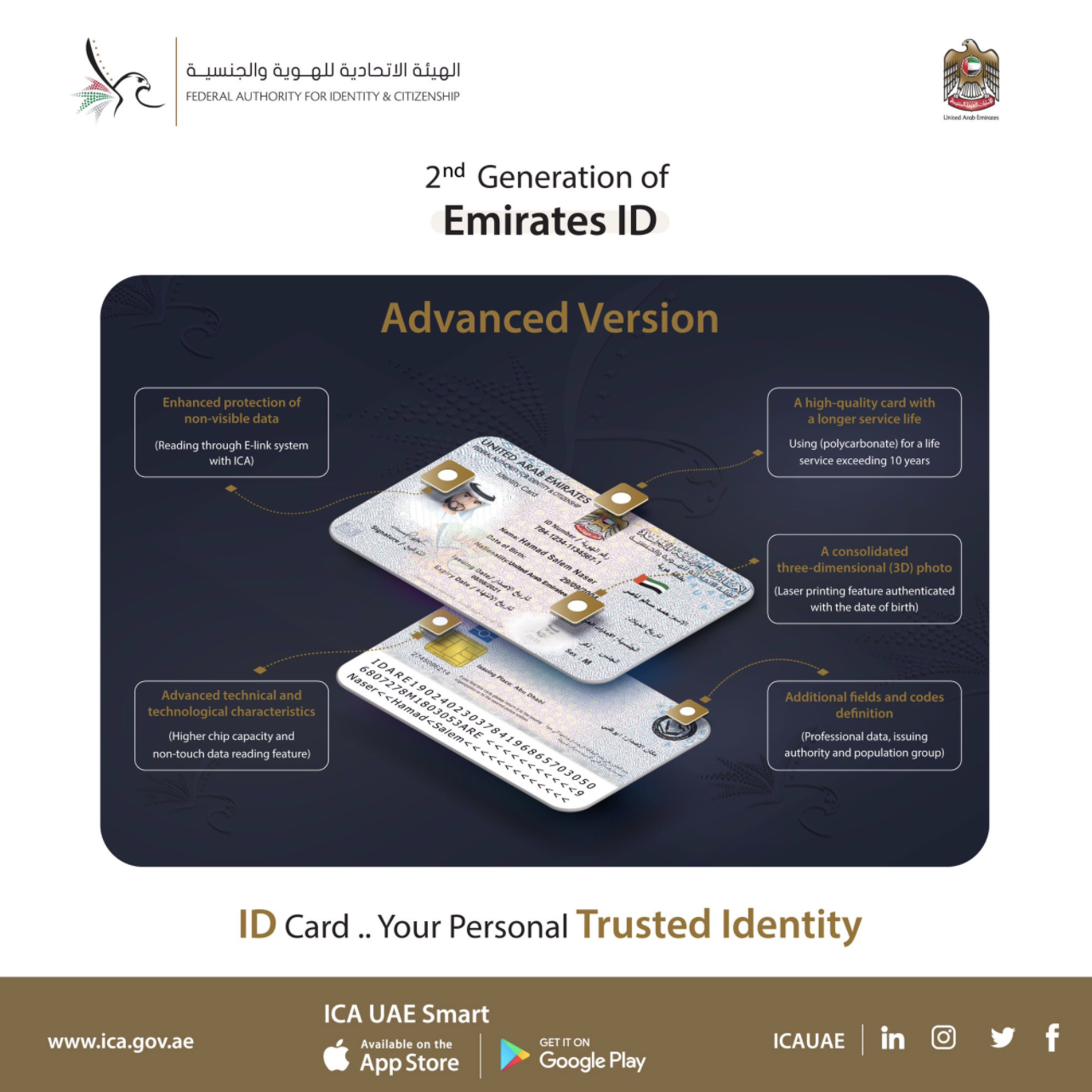 Here is a quick breakdown of the IDs 5 new features:
Enhanced protection of non-visible data: Reading through E-link system with ICA
A high-quality card with a longer service life: Using (polycarbonate) for a life service exceeding 10 years
Advanced technical and technological characteristics: (Higher chip capacity and non-touch data reading features)
A consolidated 3D photo: (Laser printing feature authenticated with the date of birth)
Additional fields and codes definition: (Professional data, issuing authority and population group)
FYI, residents have a 30-day grace period to renew an expired ID from the date of expiry, after which you'll be charged with a late penalty fine of AED20 per day, with a maximum of AED 1,000.
Note that after the Emirates ID expires, the Federal Authority for Identity and Citizenship (FAIC) will send you a notification via SMS requesting you to renew your ID card. You can then submit your renewal application in person at an accredited typing centre or online via the website of FAIC.