Food
Have These Delicious Shinwari Delights Of The Pakhtun Culture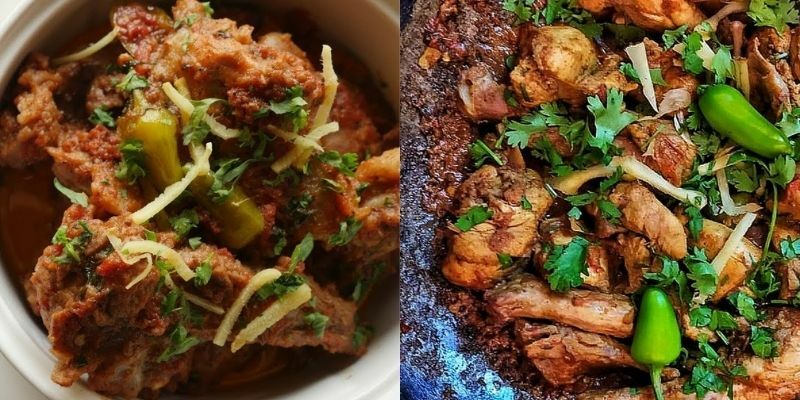 Do you have a family gathering or have invited your friends to a party? So, why don't you take them to a Shinwari restaurant? Let them experience the delicious Shinwari Delights from the mouth-watering food of these restaurants.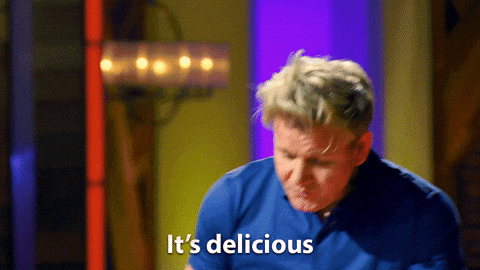 Shinwari Restaurant
Shinwari restaurant is located in G-9/4, Islamabad, near Peshawar More. They're known for their Sulemani Karahi and Peshawari Kahwa, both of which are world-class. It's a frantic environment teeming with Shinwari devotees. Mutton Karahi, Patta Tikka, Mixed Tikka, and Lamb Chops are also available. They also provide Naan and complimentary Kahwa after the meal, which, like the rest of the cuisine, is delicious. You can never skip delicious Shinwari delights if referring to your friends.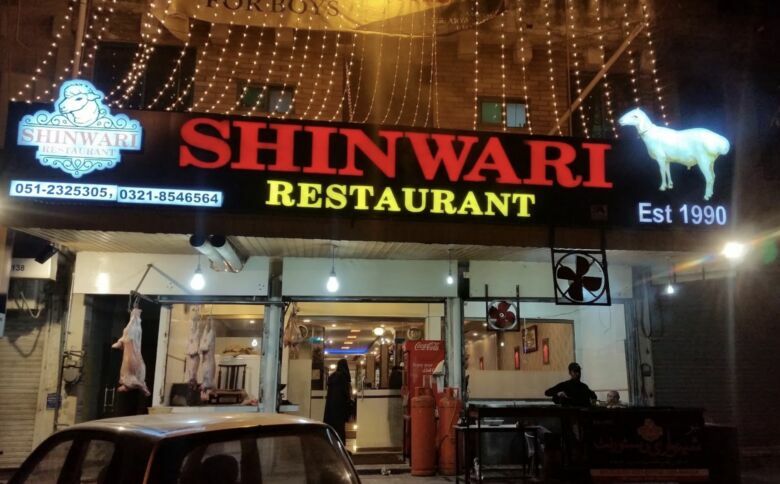 Sufi Shinwari Restaurant
Kashif plaza, Johar Rd, F 8 Markaz Islamabad is home to the Sufi Shinwari Restaurant. It was around 6 years ago that they opened their business under the name of fast food. This restaurant's owner and employees were entirely Pashtu. The quick meal served excellent Shinwari cuisine, including a special breakfast prepared in the Pashtu manner. Sufi Shinwari becomes one of Islamabad's greatest and most beautiful and delicious Shinwari delights. People would flock to Sufi Shinwari eatery to sample their delectable Shinwari fare.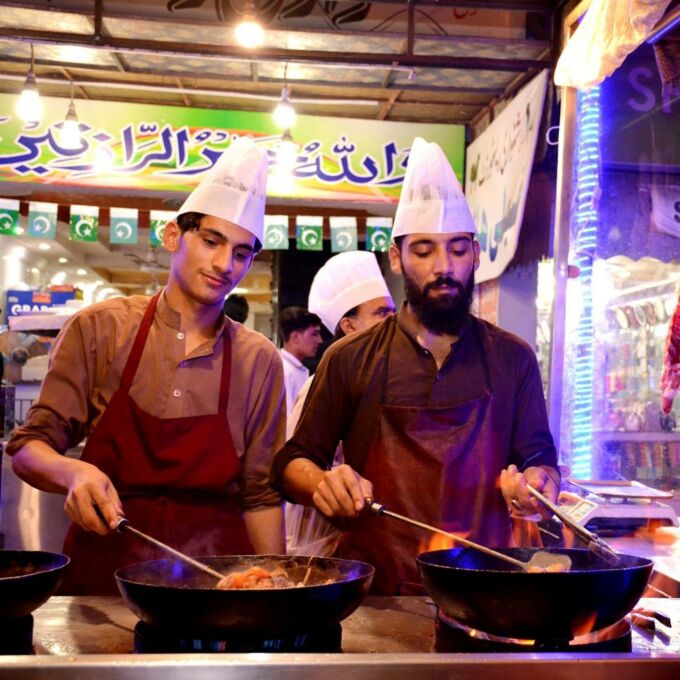 Khyber Shinwari
G-9/4 Islamabad is home to Khyber Shinwari. They have some of the greatest Shinwari food around. Importantly, when creating Shinwari food, they use fresh, high-quality Shinwari beef. This Shinwari restaurant is incredibly affordable and offers a wide range of Shinwari cuisine all under one roof. This area comes alive in the evenings and at night with the aroma of grilled lamb meat and the distinct odor of lamb fat frying over a fire.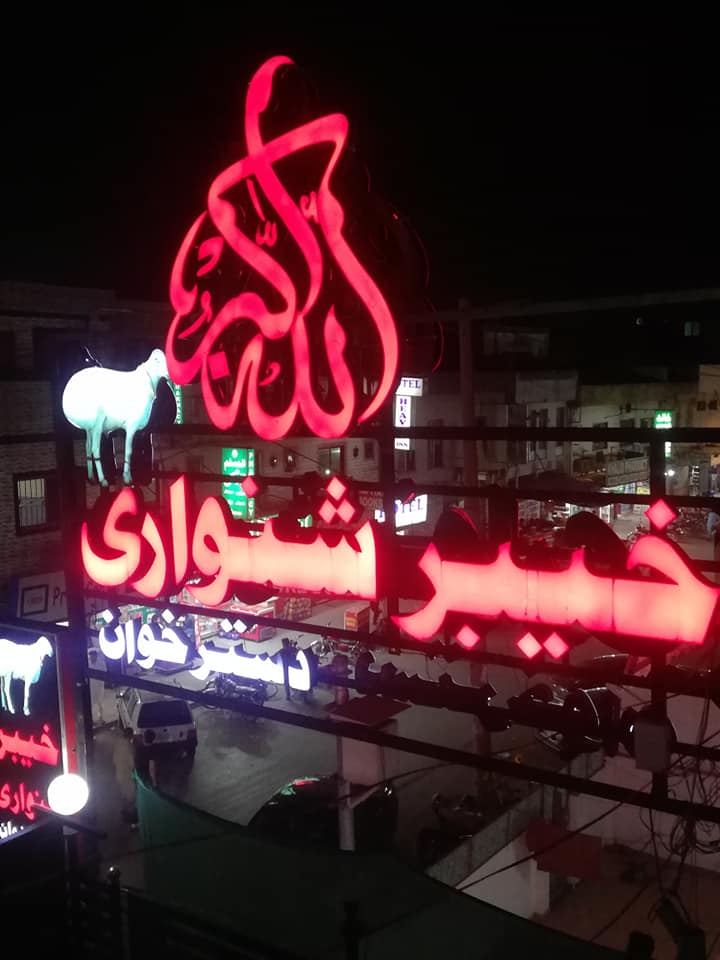 Shaheen Shinwari Restaurant
PWD, Islamabad is home to the Shaheen Shinwari Restaurant. In addition, it is well-known and in high demand. Furthermore, if you truly want to try some good Shinwari food, you should go to Shaheen Shinwari Bar BBQ, Shinwari cuisine, and Mutton Shinwari karahi. Likewise, their cuisine is incredibly cheap and cost-effective; you may enjoy high-quality meals for very little money.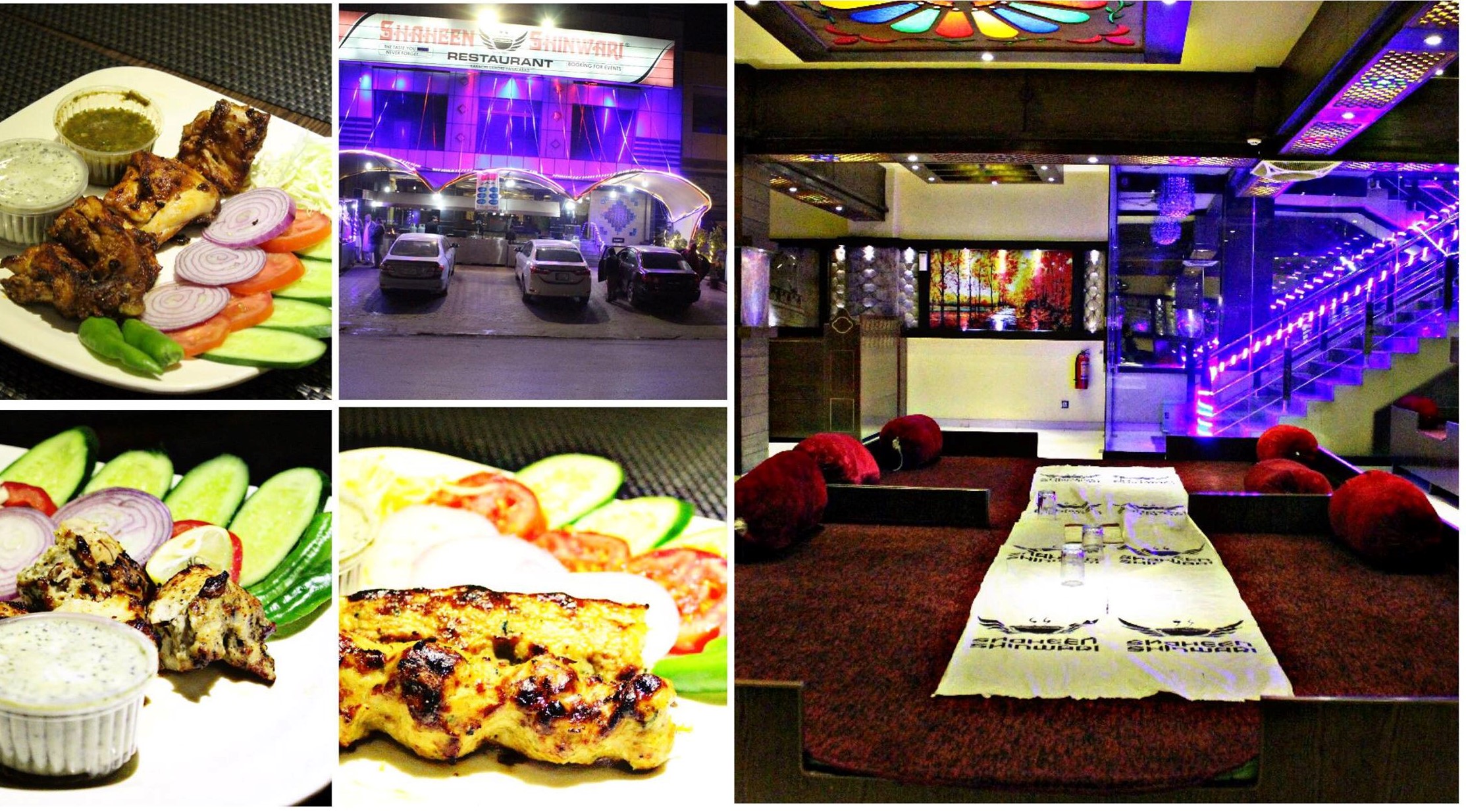 Epice Fish & Shinwari
Epice Fish and Shinwari is located in H-13, Kashmir Road, Islamabad, across from Nust University Gate No. 1. Moreover, Epice fish and Shinwari offer a serene and lovely atmosphere. All of the above, Families can stay in separate huts. It is a well-known name among Islamabad's Shinwari's top eateries.