Electricity
A Fully Electric Rickshaw Made In Lahore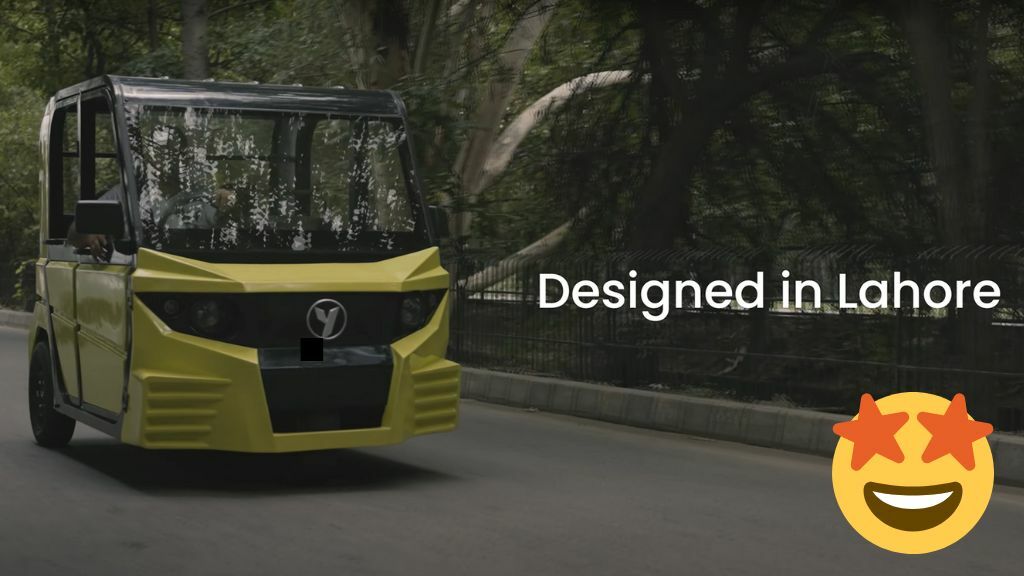 Among the participants in this year's International Auto Show was a very surprising yet promising automobile. A fully ELECTRIC Rickshaw that too made in LAHORE!
Pakistan Auto Show 2022
The event was organized by the Pakistan Association of Automotive Parts and Accessories Manufacturers (PAAPAM), and this year's theme was "Made in Pakistan".
Federal Minister of Industries and Production, Makhdoom Syed Murtaza Mehmood, after inaugurating the Auto Show said,
The automobile industry of Pakistan is a cornerstone of the national economy. It not only vitalizes the economy, but plays an essential role in elevating the country's image as a progressive country with a thriving industrial base.
The expo featured more than 150 exhibitors comprising local and international auto manufacturers and related enterprises.
A fully ELECTRIC Rickshaw, that too made in LAHORE! Can you believe it!?
It is very exciting to see such a positive development in the auto industry of Pakistan. Rickshaws are one of the most widely used forms of transportation across Pakistan and to be able to make something that will make the livelihoods of millions of people better is absolutely AMAZING!
MUVA Electric Rickshaw
A totally indigenous make of the country, MUVA electric swiped everyone off their feet in the Auto Show as they displayed this remarkable product. As per the firm's representative, these rikshaws are totally made and assembled in Pakistan from scratch. We can't believe that they are made in our very own LAHORE!
As you can see in the video, it's not just an electric Rikshaw. It's a whole new concept that can revolutionize the transport industry in Pakistan as we know it. Light commercial vehicles, a development program which was covered by MUVA which stands for Modular Utility Vehicle Architecture.
What's so great about it? Lets us tell you.
As per the company, the vehicle is still under fine-tuning and going through extensive testing and development before its official launch to the market. Though they did reveal that the running cost is 7 TIMES LESS as compared to normal rikshaws.
It's an ultra-light commercial EV (electric vehicle), that is good for three passengers and a driver. Along with that, it has a maximum loading capacity of 300kgs and a crib weight of 450 kgs.
The company is also looking forward to operating via a ride-hailing service which brings HUGE potential to an already promising industry. In this model, the driver would be able to mobilize these rickshaws through the mobile app.
Such developments in the industry are something that should be promoted and pushed forward by the Government as well. We sure know that we all are SUPER EXCITED about this and can't wait for this made in Lahore Rikshaw to hit the roads.
Do you want to know about Lahore's classic Freddy's Cafe? Click here to find out more.