Food
7 Of The Best NEW Seafood Restaurants In Riyadh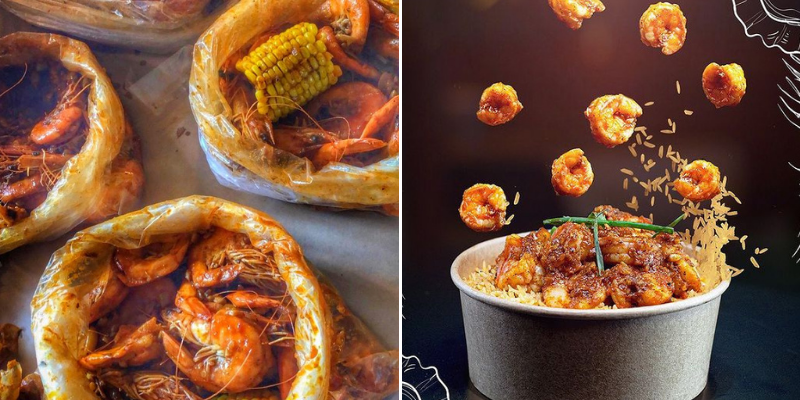 Yes, we live pretty far from the sea but that hasn't stopped seafood restaurants from coming to Riyadh.
Some of the new ones are actually very good and we've picked the top of the lot. Here they are in no particular order.
Shrimp Nation
As the name suggests it's all about shrimps here. You'll get them in many different coatings, all of which are superbly Instagrammable.
View this post on Instagram
Shrimp Shack
Seafood enthusiasts are sure to become loyalists of this cozy eatery once they try the shrimp and corn combination. While you're there don't pass up their Hamour with Lemon.
View this post on Instagram
Riverfish
There's a famous Iraqi dish called Masgouf and chances are that you won't find it anywhere better than here. You see the huge spread in the photo here? That's all part of the Masgouf meal.
View this post on Instagram
Del Mar
Perfect for that family-weekend dine out, the menu at Del Mar is extensive that includes lots of local favorites. You'll get to choose the fish that can then be grilled, baked or fried.
View this post on Instagram
Fish Factory
Plenty of creative dishes on the menu here. The seafood pastas are absolutely scrumptious. The Macaroni Bachamel one deserves a special mention as does the Hamour Fillet Casserole.
View this post on Instagram
Shrimp Moustache
Seafood restaurants have some of the coziest interiors; Shrimp Moustache is no different. It does have a weird name but the food here is actually good and that's why it's on this list. Their Seafood Paella is lip-smacking. So good in fact that this dish alone can make this your favourite seafood place.
View this post on Instagram
Shrimplus
Things can get pretty messy while eating here and that's why they give gloves to wear. The sheer variety of spices they add on their dishes acts like a burst of flavors right from the first bite.
View this post on Instagram