Announcements
Get Ready For A Night Of Karaoke This Weekend With Rasha Rizk And Rabeh Saqer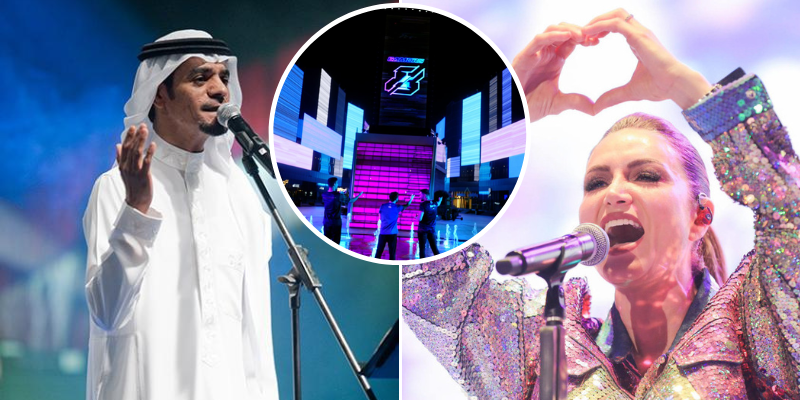 The Gamers8 festival lineup has been FULL of A-list stars and get ready to welcome two more this weekend
كلنا نبي نرجع للزمن الجميل 🥰

ومحد يقدر يرجعنا لها إلا صوت الطفولة@RashaRizk_TW

🎶 🎶

🗓️ 3 سبتمبر #موسم_الجيمرز

— موسم الجيمرز (@Gamers8_AR) August 28, 2022

Rasha Rizq and Rabeh Saqr are set to preform at the festival this weekend, on the first and third of September. Start the weekend right with jamming out to Rabeh's famous hits like 'Mafi Kalami Shy,' 'Enti Helwa' and more! Follow that up with a karaoke moment to childhood hits with Rasha's SpaceToon classics, on Saturday.
Rabeh will be making his debut on September 1 followed by Rasha on September 3
@RabehSaqer ينتظركم في الحفلة الختامية 😍

📍بوليفارد رياض سيتي – NXT LVL Arena

(محمد عبده آرينا)

🗓 1 سبتمبر

🎪الصالة مغلقة ومكيفة#موسم_الجيمرز

— موسم الجيمرز (@Gamers8_AR) August 27, 2022

Rabeh will perform at the Mohammad Abdo Arena in Riyadh City Boulevard, while Rasha will be performing at the World Cosplay Summit of Gamers8. This iconic festival has already welcomed A-list names like DJ Snake, The Black Eyed Peas, Russ, and many more!
Book your weekend from now and grab your tickets here ASAP!