Latest
Riyadh Went All Out Blue Last Night After Al Hilal's Victory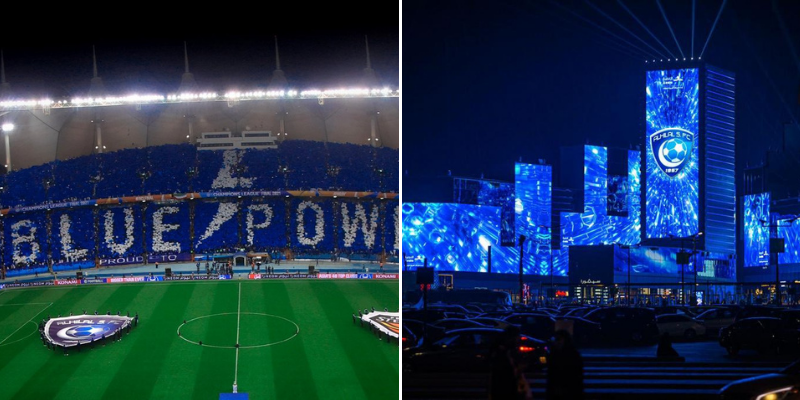 Nasser Al Dawsari's stunning goal in yesterday's final just 16 seconds after the start of the match set the ball rolling and got Riyadh-based club Al-Hilal a well-deserved 2-0 victory against South Korea's Pohang Steelers.
It wasn't just the 50,000-plus Saudi supporters at the King Fahd Stadium who were dressed in blue, the whole city turned blue to mark this history-making victory that saw Al-Hilal become the first side to win the AFC Champions League a record-breaking four times.
Several "zones" in Riyadh Season were lit in blue to mark the history-making record.
الليلة زرقاء في #بوليفارد_رياض_سيتي بمناسبة فوز #الهلال بدوري أبطال آسيا 💙🏆#موسم_الرياض pic.twitter.com/xNCpMcQpZ9

— عـيشها (@Enjoy_Saudi) November 23, 2021

There were even blue fireworks last night.
The first..
the final …#الهلال pic.twitter.com/AExSo5saEy

— 🦋 (@Manar370) November 23, 2021

When you search "Hilal" on Google Saudi you'll see those blue fireworks on the results page as well.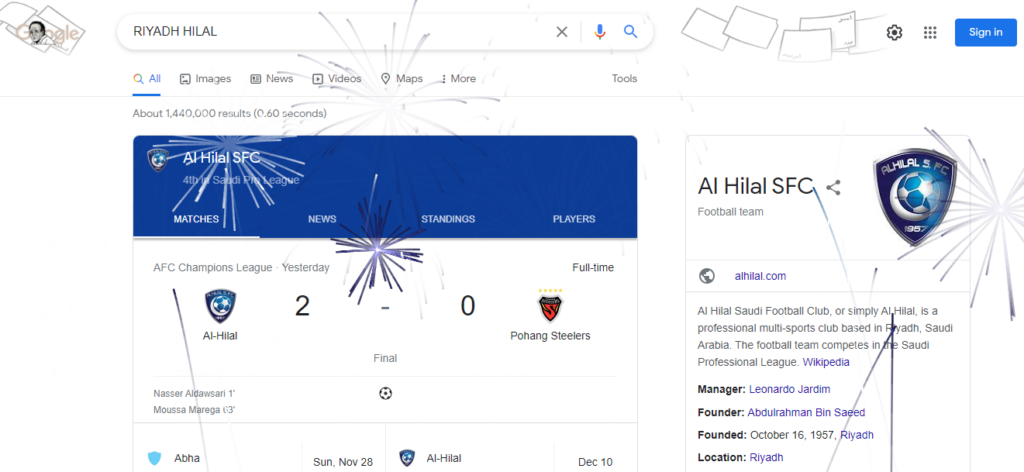 Those iconic Kuwait Towers in neighbouring Kuwait were also lit in Al Hilal's navy blue colors.
#الهلال Tower of Kuwait 💙🇰🇼 pic.twitter.com/csaka3KBVr

— Khalid Al Misbah (@bomisbah) November 23, 2021